In his maiden speech in Pekan since the toppling of the BN government he led, former prime minister Najib Abdul Razak has denied stealing from the country's coffers.
"I did not steal from the people," he told a crowd of at least 500 at the Umno building in Pekan today.
The people of his constituency, he insisted, knew that he was neither a thief nor a crook.
"You know me, I have served here for 42 years," he said, to shouts of "We love you Datuk Seri!"
Instead, Najib believes he had been targeted due to his previous positions as Umno president and prime minister.
"To topple the party, they had to target the president. They would do anything as long as my brand was destroyed."
Targeting Rosmah
This was also the reason, he believes, why his wife Rosmah Mansor came under attack from those opposed to him.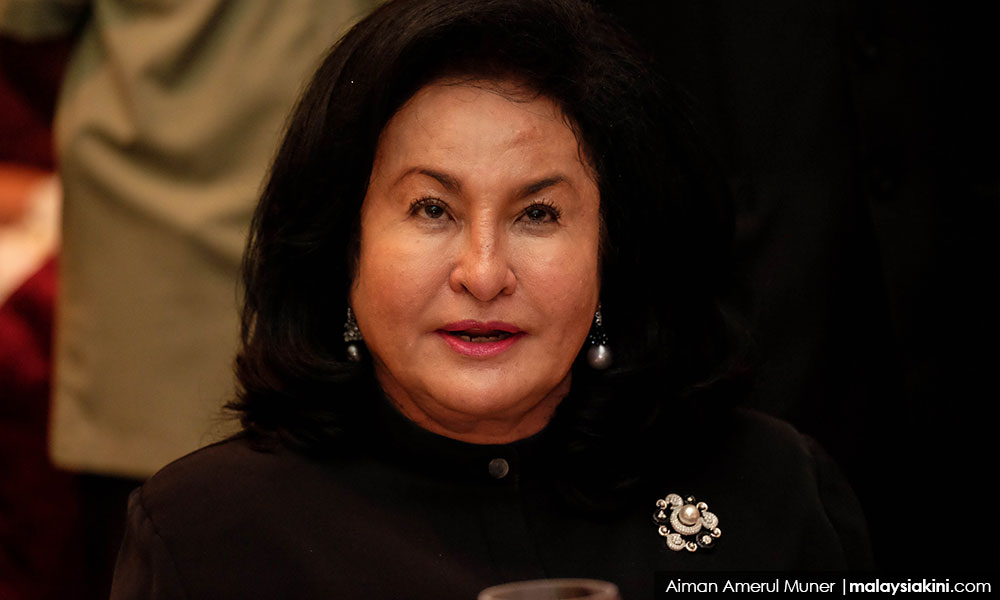 "They claimed that the decisions I made must first be referred to my wife. This is nothing but slander."
Najib stressed that all decisions were made collectively in the cabinet as opposed to being made in his house.
"I did not say that we had to wait first because I had to refer to my wife.
"But because my wife has a Master's degree and is quite in the know of things, sometimes she lets slip certain things.
"But this doesn't mean that she has absolute power, I didn't practice such a thing," he stressed. 
He also lamented how most Malaysians would prefer to watch "slander" on YouTube as opposed to watching the news on the country's economic advancement.
"They open YouTube, watch 'Najib does this, Rosmah does that', it's 'nice' for them. I saw that the views even reached up to 900,000.
"People want to hear nonsense and slander as opposed to the truth. So the truth has been defeated by lies.
"I'm hurt because of this. It's like playing football, we play fairly but those who committed fouls win," he added.