COMMENT | The Malaysian Academic Movement (MOVE), also known as Pergerakan Tenaga Akademik Malaysia (Gerak), would like to congratulate Maszlee Malik on being appointed as the minister of education in the new Pakatan Harapan cabinet line-up.
We strongly believe that with his academic credentials and long-standing experience as a scholar in Malaysia, Maszlee will be able to perform his duties effectively and carry out the structural and institutional reforms needed in our education system.
Gerak welcomes Harapan's institutional reform agendas and looks forward to the translation of its manifold pledges into a programme of action. As academicians, we are especially eager to see reforms in education, and we draw on first-hand knowledge of the problems ailing our universities, as well as the potential that can be tapped.
We wish to highlight a few areas of reforms that we believe will help make our universities more vibrant, excellent and progressive:
1. Restructure university administration
The practice of political appointments of the chairperson, board of directors, vice-chancellors, deputy vice-chancellors and other top university management has to stop.
In fact, we urge the new minister of education to immediately replace all these political appointees with independent-minded, honest, accountable, creative, empathetic and altruistic leaders by university search committees comprising academicians of quality and experience.
2. Abolish laws that stifle academic freedom
The impediments to academic freedom and excellence - such as the Akta Universiti dan Kolej Universiti (University and University Colleges Act), the Aku Janji and the Statutory Bodies (Discipline and Surcharge) Act prohibiting academicians from expressing themselves - must go. They do nothing to make the academia grow intellectually; instead, they control and constrain the academia for rather idiotic political reasons.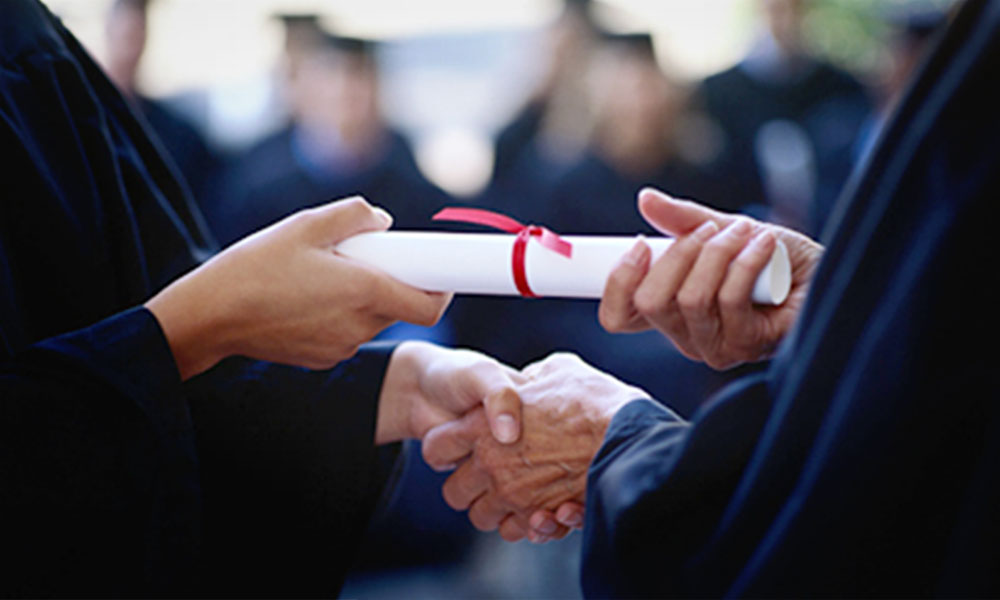 3. Change the notion that universities are factories
The role of universities is higher than that of just providing labour for the market. We urge the new minister of education to uphold this philosophy so that we can truly develop, nurture and facilitate more creative and critical individuals who will have more to offer to society.
4. Uphold meritocracy over 'kulitocracy'
The new minister of education must take the lead in looking at crucial questions of equal opportunity and access to all stages of education, replacing 'kulitocracy' with meritocracy. There must be a removal of any discrimination based on ethnicity, religion, gender, class and age.
Gerak urges the new minister to ensure that the recruitment of academicians and support staff and the enrolment of students reflect the diversity of Malaysian society. In other words, recruitment and enrolment must be on the basis of merit (and a means test for potential undergraduates) and not other considerations.
5. Emphasise 'why' over 'how' learning
Universities need to replace rote learning with creative pedagogy. In this regard, the new minister of education will need to spearhead an overhaul that would, in the end, lead to our education system emphasising the 'why' questions instead of just the 'how' ones.
6. Stop the obsession with ISI publications
Universities should allow academicians to publish in all reputable journals without discriminating the non-ISI ones. The publication of books or chapters in books (especially among social scientists) should also be promoted and not be deemed as a second-class publication.
7. Dissolve Majlis Professor Negara (MPN)
In many instances since it was formed, MPN has been used to legitimise the previous ruling party, rather than promoting knowledge and helping the country in nation-building. Hence it should be dissolved immediately.
Furthermore, professors should not be institutionalised. They should have the freedom to engage with the government, community service organisations, society or other stakeholders without the need to go through a council like MPN.
8. Establish the Committee on Institutional Reforms of Higher Education
The new minister should also establish a Committee on Institutional Reforms of Higher Education so that other areas of reforms that need further deliberation can be looked into.
Among the examples are the appointment of academicians/support staff, promotion criteria, the abolishment/reform of MyRA, and the many red tapes in accepting external fundings.
Gerak believes that with these fundamental reforms, Malaysian universities can finally reclaim their autonomy and freedom, both of which are crucial in producing academic excellence.
We wish Maszlee Malik all the best in carrying out his duties, especially in making good the reform agenda with which he has been entrusted.
---
This Comment piece is prepared by Gerak Executive Committee chairperson Zaharom Nain, exco member Mohd Faisal Hazis and member Lee Hwok Aun.
Gerak would like to clarify that this statement does not represent the views of the University of Nottingham Malaysia Campus (UNMC). The statement only represents the views of Gerak, an independent, registered entity which is not based in UNMC, and comprises Malaysian academicians from both public and private universities. Gerak apologises for any misunderstanding.