The Human Rights Commission (Suhakam) says that it is "extremely troubling" that Numan Afifi, the interim press secretary of Youth and Sports Minister Syed Saddiq Syed Abdul Rahman, had to resign due to backlash over his sexual orientation.
"Suhakam finds it unfortunate that the Youth and Sports Ministry caved to public pressure and did not take a principled stand on this matter that concerns the human rights principles of equality and non-discrimination in employment and/or at the workplace.
"Suhakam wonders whether the hangover of the past is still lingering among new leaders, even with the younger ones, and hopes that the new government will find a way to develop a national conscience to protect society's most vulnerable despite the unavoidable opposition from certain quarters.
"The government must stand up for everyone while firmly upholding principles of equality and non-discrimination in accordance with our Federal Constitution," Suhakam chairperson Razali Ismail said in a statement today.
Razali also pointed to Article 8 of the Federal Constitution, which ensures equality and non-discrimination.
Numan's name had appeared on the Youth and Sports Ministry's portal as Syed Saddiq's new press secretary.
The minister, however, appeared to walk back the appointment after public backlash, claiming that the appearance of his name was a case of "sabotage."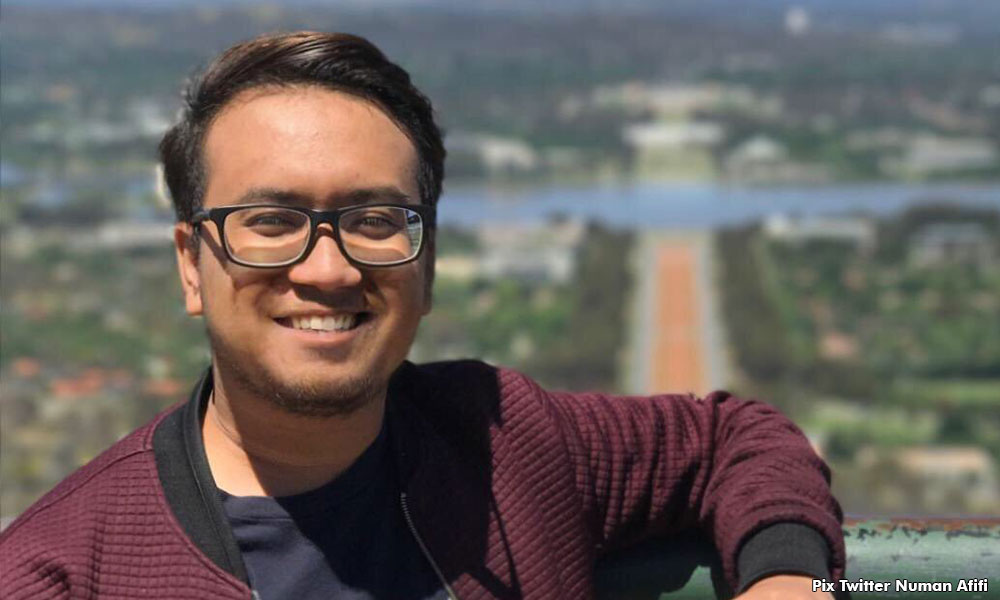 Numan later said it was no longer tenable for him to take up the position due to the intense public pressure.
Syed Saddiq accepted his decision, thanking him for his services and stating that "You'll always be a bro."
But the minister then came under criticism for not defending Numan.
According to Razali, Numan should have been assessed and evaluated based on his skills, qualifications and ability to contribute, instead of being deemed unfit for the position based solely on his sexual orientation.
Razali said the case appears to be one of workplace discrimination, and that Suhakam regrets the persistent problem of job insecurity for the LGBT community.
"In relation to this, Suhakam wishes to highlight that it has received many complaints from the LGBT community of violations of human rights including harassment and ill-treatment, bullying, sexual assault and violence, intimidation, denial of employment and education opportunities, as well as medical treatment purely because of their sexual orientation and gender identity," he said in the statement.
Razali stressed that all human beings, including LGBT persons, should be provided access to, among others, education, employment, housing, healthcare without discrimination.