The lawyer representing a Lebanese firm suing former prime minister's wife Rosmah Mansor has denied speculation that the company is a front.
David Gurupatham said his client Global Royalty Trading SAL is a legitimate part of diamond trader Samer Halimeh's businesses, which includes a storefront in the Starhill Gallery.
"At the end of the day, it's obvious this is not a front because you're talking about 44 pieces of jewellery, out of 1,200 pieces that were seized. It's a drop of water in the ocean," Gurupatham is quoted as saying by The Malaysian Insight.
Samer was listed as the salesperson and agent in Global Royalty Trading's suit, seeking the return of jewellery which was sent to Rosmah in February and seized by the police in May.
While Samer and Rosmah have been long-term acquaintances as detailed by Malaysiakini's KiniGuide, Global Royalty Trading was only registered in November 2017.
In the Lebanese government's companies registry, the firm is described as "carrying out commercial operations in Lebanon and abroad" as well as "carrying out real estate business from the purchase and rentals of apartments and shops", among others. There is no specific mention of jewellery trading.
This fuelled speculation that the Global Royalty Trading might be a front.
Meanwhile, Gurupatham (photo) in the interview also went at length to describe Rosmah's legitimacy as one of Samer's exclusive high-end clients.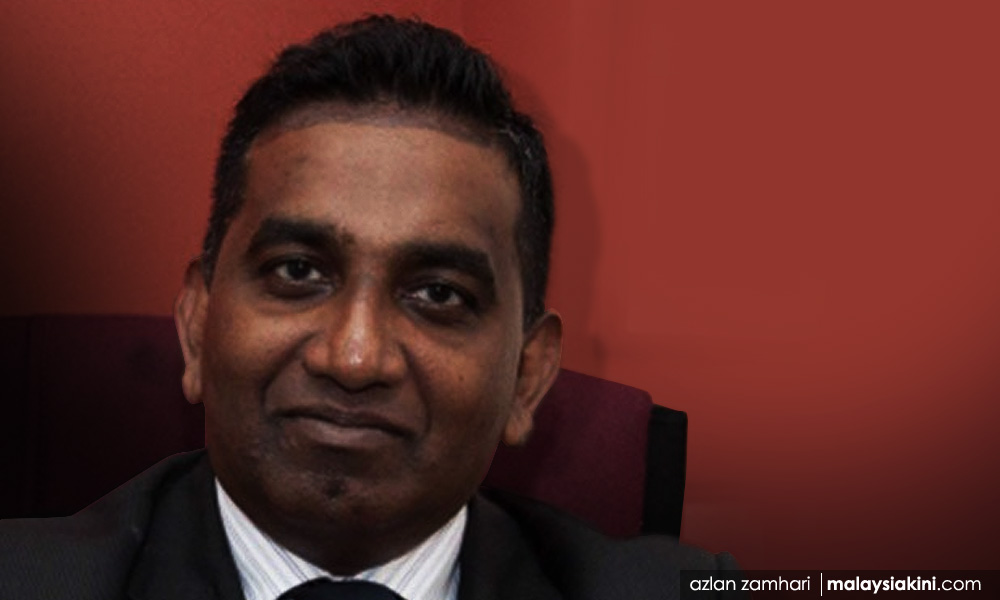 He also explained why she did not put up collateral for the jewellery sought in the US$14.79 million (RM59.831 million) lawsuit.
"For example, if I were to go to the bank and ask for an OD (overdraft) of RM10 million, the bank may say no. But if it is someone of substance asking for RM100 million, it's likely to be granted. That's the way confidence works," the lawyer said.
He also said the firm would not object to Putrajaya's plans to intervene in the suit.
"In this case, the attorney-general is of the view that the government of Malaysia has the right to intervene.
"And our position is we agree, because, at the end of the day, we have pleaded in the statement of claim that the goods were seized."
Rosmah's lawyers have emphasised that she did not purchase any of the jewellery sought by the Lebanese firm.
Police had seized the jewellery and other finery, as well as cash and luxury handbags to facilitate their probe into the 1MDB scandal.
Bukit Aman commercial crimes chief Amar Singh said the all the items seized have a total retail value of up to RM1.1 billion.