Being called to the bar, or undergoing the 'long call' ceremony, is a proud and momentous occasion for any graduate lawyer, as this is when you are allowed to practice or ply your trade in the courts.
However, for 36-year-old Asiah Abdul Jalil, her hopes of receiving such an honour yesterday were dashed after her master filed a caveat to prevent her undergoing the ceremony.
The mother of nine claims that the caveat was filed due to her being part of a group of activists, including senator P Waythamoorthy, which initiated a lawsuit against the Home Ministry in March last year.
The suit sought, among others, an order to declare controversial Indian preacher Zakir Naik as a threat to national security in a bid to revoke his permanent residency status in Malaysia.
That challenge was struck out by the court earlier this year.
Asiah graduated from Universiti Teknologi Mara in 2014, and was a pupil under the firm Aznel and Associates two years later in Kuantan, Pahang.
Having completed her pupillage with her master Muhammad Aznel Azaharudin in February last year, and undergone all the necessary courses, she submitted the necessary forms to be called to the Bar.
"Unfortunately my master Aznel refused to sign one of the required forms as he uncovered that I was involved in a civil suit with 17 others including Waythamoorthy and Siti Kasim, against the Home Ministry and the government to challenge Zakir's PR status.
"I got myself involved with my own conscious mind without any influence from anybody. As it (the lawsuit) was widely reported, Aznel was so angry and demanded that I recuse myself from that civil suit," Asiah said.
"He refused to endorse my long call paper, to deny my right to be called to the Bar. He said if he allows me to become a lawyer, I would be a potential threat to Islam," she added.
She said that she had confronted Aznel in April 2017, and requested that he sign her papers but he refused, as he continued to bring up the issue of Zakir and Siti Kasim, and that she should respect the master who had acted as a teacher to her.
Mediation attempt
Asiah then brought her plight to the Bar Council, who appointed a mediator to the case. However, the mediation attempt failed.
Aznel told the Bar Council that Asiah had allegedly been rude to him and his wife – also a partner in the firm – during the meeting and on Facebook posts.
Because of this, he claimed, she failed to show the good character required to be a lawyer, and he refused to sign the form.
Asiah subsequently tried to seek help from the Bar Council and the Kuala Lumpur Bar to approve her admission without the consent of her master, as she had already exhausted her avenues after more than a year.
"On May 30, I submitted my papers at the Kuala Lumpur High Court and was told the event was to be held on July 20."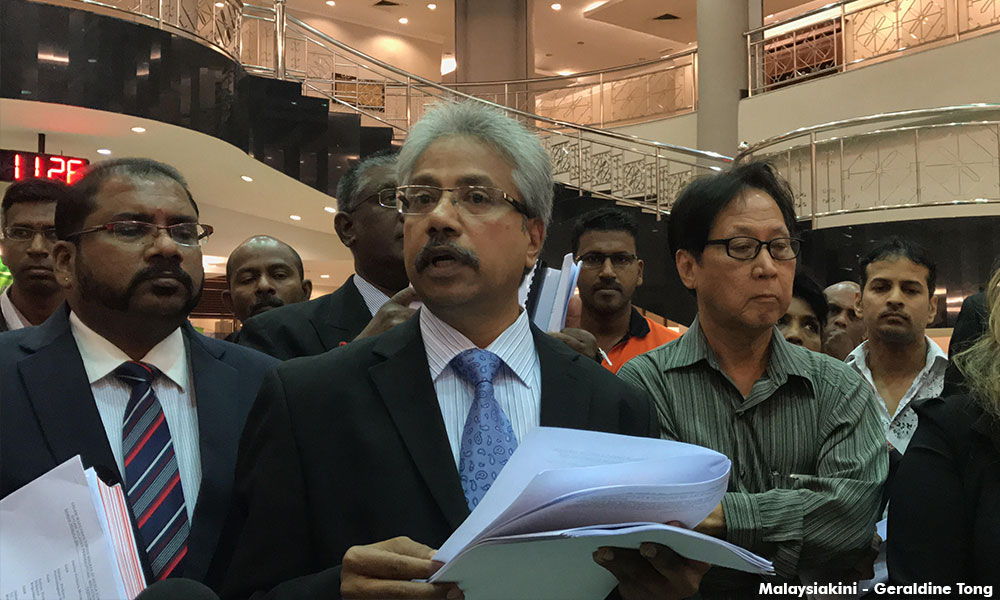 She added that she had posted a status update on Facebook and received news on Wednesday that the Attorney-General's Chambers did not object to her admission.
"However, my master Aznel had filed a caveat dated July 11 objecting to the event and hence I was refused (permission) to undergo the ceremony," she said.
Asiah claimed she was not served the caveat papers and as a result had to appoint her own lawyers to search for the papers to challenge them next week.
She said Waythamoorthy, who is now a minister in the Prime Minister's Department, knew of her plight.
When contacted by Malaysiakini, Aznel said it was too early for him to comment at this juncture as the matter had not been deliberated by the court.