Election Commission member Md Yusop Mansor's glowing assessment of the recently concluded Cambodian election, which the international community described as a farce, has been described as an embarrassment for Malaysia.
In a joint statement today, Subang MP Wong Chen and Klang MP Charles Santiago said they, as members of the Asean Parliamentarians for Human Rights caucus, were embarrassed by Md Yusop's assessment.
They said that Md Yusop's assessment also did not augur well for the two upcoming by-elections in Malaysia.
"We urge the government to reform the Election Commission (immediately) to ensure that all commissioners are truly committed to free and fair elections.
"We understand that we cannot interfere with other Asean countries, but we urge the government to commit to promoting democracy in Asean, consistent with the Asean Charter.
"The non-interference policy also means that we cannot send observers to support elections, which is clearly unfair and undemocratic," said the duo.
They were referring to a series of tweets by Channel News Asia correspondent May Wong which cited election observers from Malaysia, Russia and India claiming that the elections were fair.
Wong (photo) cited Md Yusop telling a press conference after the elections that the process was 'very transparent', "very fair", "democratic" and "credible".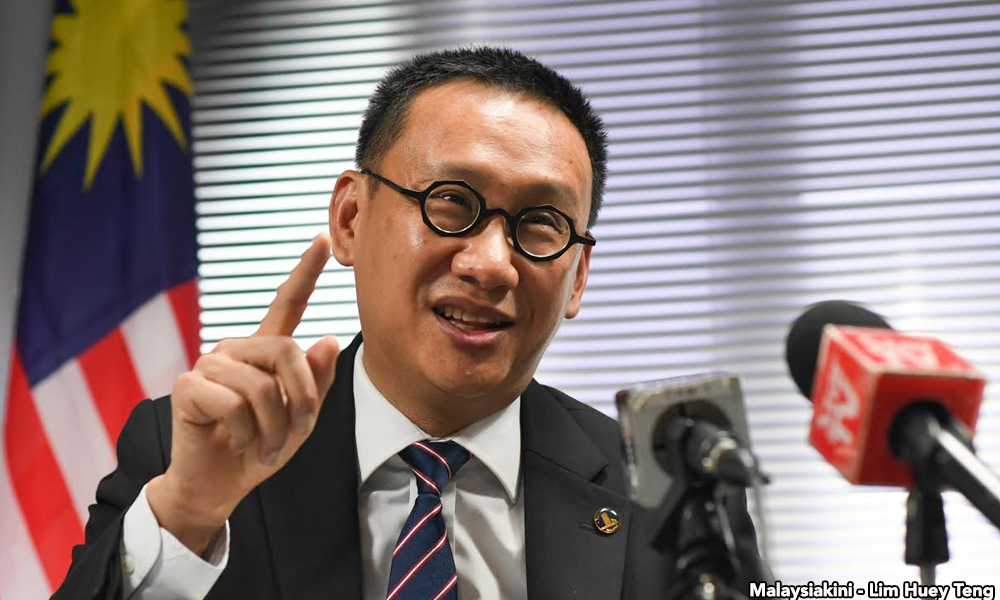 Md Yusop was also cited as commending the openness of the vote-counting process and on how he wanted to share this idea in Malaysia.
Cambodia People's Party won the election by a landslide, giving its leader Hun Sen a fifth uninterrupted term as prime minister since 1998.
Prior to the elections, Hun Sen had shuttered dozens of radio stations and closed down Cambodia's leading English newspaper The Cambodia Daily.
He also dissolved the Cambodia National Rescue party, the country's main opposition party, and jailed opposition leader Kem Sokha over charges of attempting to topple the government by illegitimate means.
Hun Sen's party has also been accused of using cash handouts and ordering employers to provide a three-day paid holiday, among other incentives, to encourage a high voter turnout.
Cambodia's National Election Committee (NEC) had claimed that a record-setting 82 percent of the country's 8.3 million voters had turned up as voting closed.
The NEC had claimed that it invited 220 election observers from 52 countries.
However, Australia's Griffith University researcher on Southeast Asia Lee Morgenbesser told Reuters that some of these observation groups such as the International Conference of Asian Political Parties (ICAPP) and Shanghai Cooperation Organisation were "fake".
During the May 9 Malaysia elections, the EC had also been accused of inviting suspicious groups and representatives from authoritarian countries to observe the elections.