Clare Rewcastle-Brown, the editor of Sarawak Report, will launch her first book – 'The Sarawak Report: The Inside Story of the 1MDB Expose' - in Petaling Jaya this Saturday.
The 528-page book traced her globe-spanning pursuit of the 1MDB scandal, her encounter with whistleblower Xavier Justo, the tip-offs from the Malaysian authorities, the involvement of Hollywood glitterati and how Malaysia made her a public enemy, among other highlights.
The book promises to be "a stranger-than-fiction tale of how one woman uncovered the world's biggest theft which, in 2018, brought down the Malaysian government".
Sarawak-born Rewcastle-Brown had played a key role in uncovering the facts behind the scandal, which has led to a massive debt bill which the new government is now forced to pay.
In 2014, Rewcastle-Brown had reported extensively on the key man in the scandal, Jho Low, his partying habits and acquisition of assets across the world.
By February 2015, she uncovered the details of the joint-venture agreement between 1MDB and the mysterious PetroSaudi International, which saw the Malaysian sovereign wealth fund investing RM1 billion, only to have US$700 million suspiciously transferred to Seychelles-registered Good Star Ltd - in which Low was the owner.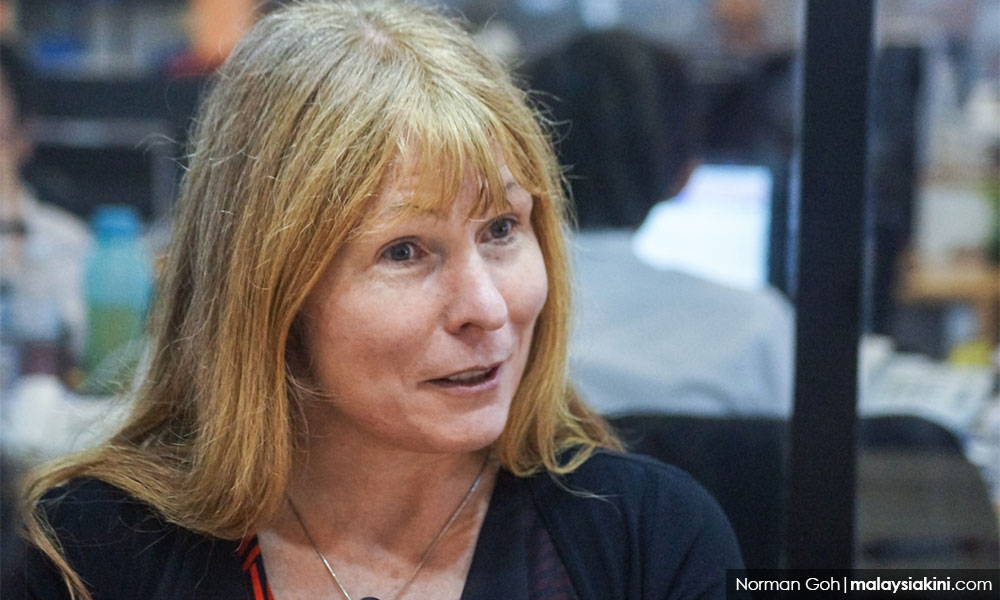 Later that month, Rewcastle-Brown published email records which detailed alleged plans to pilfer more money from 1MDB, which she described as the "heist of the century".
This episode led to a concerted attempt to discredit her work, with members of the Najib Abdul Razak administration constantly accusing her of "tampering" with the emails.
But it was in July 2015 where Rewcastle-Brown made the most startling revelation yet - that Malaysian investigators were investigating then prime minister Najib for receiving billions of ringgit in illicit funds.
Within weeks, access to Sarawak Report was blocked off by Malaysian authorities and an arrest warrant was issued on grounds that Rewcastle-Brown had engaged in "activities detrimental to parliamentary democracy".
Following the fall of the BN government, Rewcastle-Brown has visited Malaysia twice and will be in Malaysia for the book launch at the Sheraton Hotel, Petaling Jaya, at 4pm on Sept 8.
The book launch is organised by Malaysiakini and KiniTV while the venue is sponsored by Sheraton Petaling Jaya.
The Malaysian version of the book is published by Gerak Budaya and will retail in bookstores for RM80.
To register for the event, click here. KiniTV will also be covering the launch and a full video of the event will be available on its site.
There is another book signing session in George Town, at the Penang Institute, at 8pm on Sept 13.