Malaysia and Singapore will cooperate and share experiences and knowledge on several matters including issues related women, delinquency, drugs, education and counselling to further boost ties between the neighbours.
Deputy Prime Minister Dr Wan Azizah Wan Ismail said both countries were also keen on cooperating regarding issues related to intelligence gathering on security matters and extremism apart from having inter-religious and inter-racial dialogues.
"We have the same ethnic mix and were once a single nation. We can cooperate in having inter-religious and inter-racial dialogues. We do not want extremism and radicalism in Malaysia.
"What we need is the attitude of give-and-take. The nation's greatest asset that we must protect is the harmony we have achieved.
"Most Malaysians are proud of our success in changing a government peacefully. We must protect this peace," Wan Azizah said in a statement issued by the Deputy Prime Minister's Office today.
The statement was issued in conjunction with the courtesy call on her at her office by Singapore Deputy Prime Minister Teo Chee Hean on Tuesday.
Wan Azizah also said focus must be given to youths as it was they who would determine the nation's future.
Meanwhile, Teo (photo) in the same statement said Singapore's agenda was to continue its cooperation with Malaysia and explore more opportunities for people exchanges.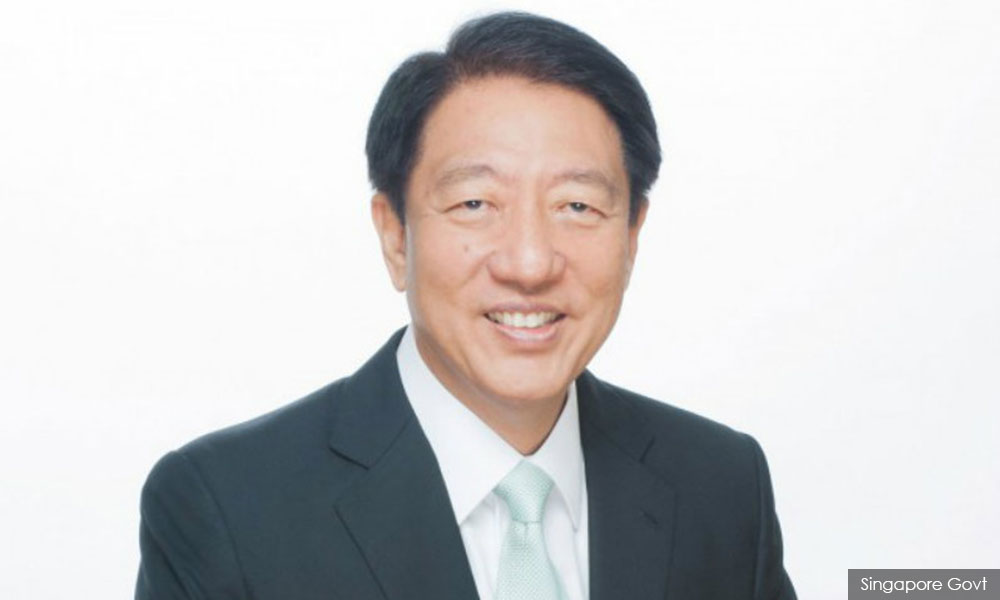 "My mother was born in Malacca while my wife is from Perak. I have many relatives in Malaysia and often visited them when I was small. We understand the factors that led to Pakatan Harapan's victory (in the 14th general election) and we are hoping for the best for this new government.
Commenting on the postponement of the Kuala Lumpur-Singapore High-Speed Rail (HSR) project, Teo said Singapore understood that Malaysia needed some time to consider the matter.
"We understand that Malaysia needs some time to think about this and we have managed to reach an agreement in which the interests of both parties are maintained. This is a positive result from a big issue which could have likely been a thorn in the flesh in the relationship between both countries.
"The agreement is a sign of the maturity of relations between both countries and it shows that we are able to work well together. Our intention is to move forward and strengthen the relations between us," Teo said.
Teo also took the opportunity to invite Wan Azizah to visit Singapore, and said: "Do not be shy to consider Singapore as your own home."
Welcoming the invitation, Wan Azizah said: "I am very pleased with this invitation and will be visiting Singapore once I have the opportunity."
In 2017, trade between Malaysia and Singapore amounted to RM228.31 billion, a 19.2 percent increase compared to the previous year.
Singapore is Malaysia's second largest trading partner, representing 19.4 percent of Malaysia's total trade while Malaysia is Singapore's third largest trading partner with bilateral trade of RM160.4 billion.
Singapore is also Malaysia's largest export destination (RM135.59 billion) and second largest source of imports (RM92.72 billion) in 2017.
Among the largest imports and exports are electrical and electronic products, petroleum products, machinery and equipment, metal and also chemical products.
-- Bernama