Country Garden Pacificview Sdn Bhd (CGPV), the master developer for the Forest City project in Johor, said an official quoted by The Washington Post on the proejct is not an official spokesperson representing the company.
The official, who spoke on condition of anonymity, had admitted that the Forest City project was "too expensive" for Malaysians and was being marketed specifically to China.
"The official quoted in The Washington Post is not the official spokesperson from the company, and does not represent CGPV.
"We are surprised that The Washington Post did not provide CGPV the first right to comment on sensitive matters that were raised in the article.
"CGPV is open to engaging with The Washington Post to clarify our side of the story or to address any information obtained by your reporter(s)," it said in a statement today.
In an article dated Sept 10, the major US newspaper quoted the official as saying that Malaysia does not want to see the Chinese taking over Malaysian land.
"They hate the way we do business. It is clear that the price of the property is too high for Malaysians and (we have) specifically marketed toward the Chinese," the official was quoted as saying.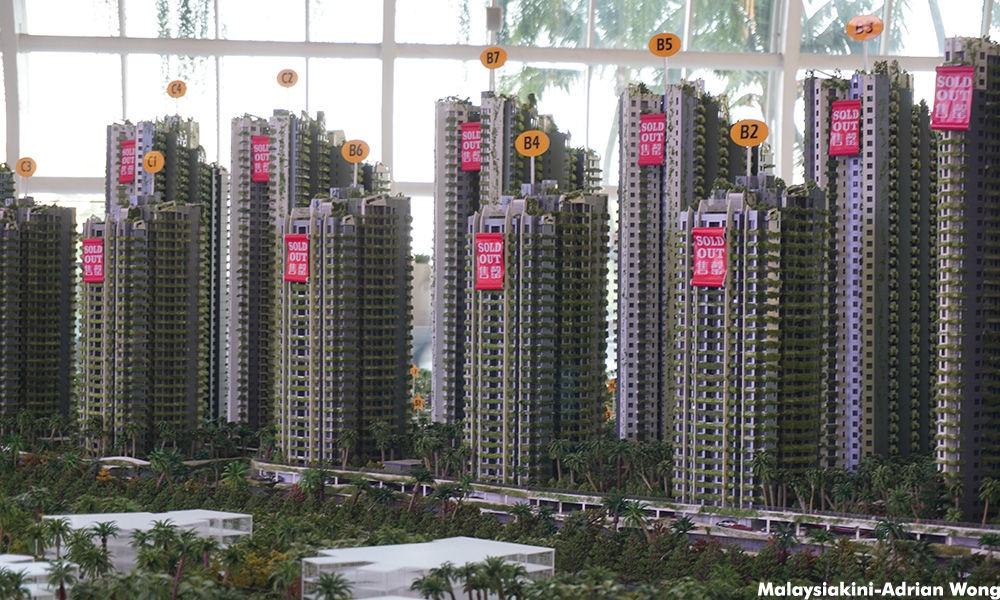 CGPV also clarified that there had been a significant increase of Singaporean and Malaysian buyers due to marketing efforts through its sales galleries across Singapore and Malaysia.
"The project's marketing efforts have started to also target other regions, namely Hong Kong, Macau, Taiwan, Indonesia, Thailand, Laos, Myanmar, the Philippines, Dubai and Japan.
"To date, our customer base is diverse and comes from close to 30 countries and we expect this representation of housebuyers and investors to increase significantly in the near future," it said in a statement today.
CGPV also addressed the news report on the Shattuck-St Mary's International School in Forest City, which stated that there were only 78 students at the school, which has a capacity of 1,000 students.
It added that 60 percent of the 78 students were from China.
CPGV said the capacity is a three- to five-year target based on the commencement of the school last month.