Armed forces veterans group Patriot has shot back at outgoing Port Dickson MP Danyal Balagopal Abdullah, accusing him of betraying the trust of armed forces' and police retirees.
In a statement today, its president Mohamed Arshad Raji pointed out that there is a huge difference in speaking out as a parliamentarian and being only an officer serving under an MP.
"Danyal is just a piece on a chessboard used in the game of politics to suit his party's convenience.
"This is the way veterans and Patriot see the game being played out. We are disappointed with his resignation as an elected representative to Parliament," Arshad said.
Arshad's salvo came in response to a statement by Danyal, a retired Royal Malaysian Navy admiral who yesterday said that his resignation as the Port Dickson MP would not sideline the interests of retirees from the armed forces.
Danyal had stressed that he will continue serving as an officer under Anwar Ibrahim, for whom he has given up the seat, and look after the welfare of the military men, both serving and retired.
Danyal (photo below, right) also pointed out that army retirees were not solely represented by Patriot but by other organisations as well and noted that there were other army retirees now serving as parliamentarians and senators in Parliament and who could raise issues pertaining to the retirees' welfare in the august House.
Arshad said a number of veterans had donated to Danyal's campaign fund prior to the 14th general election.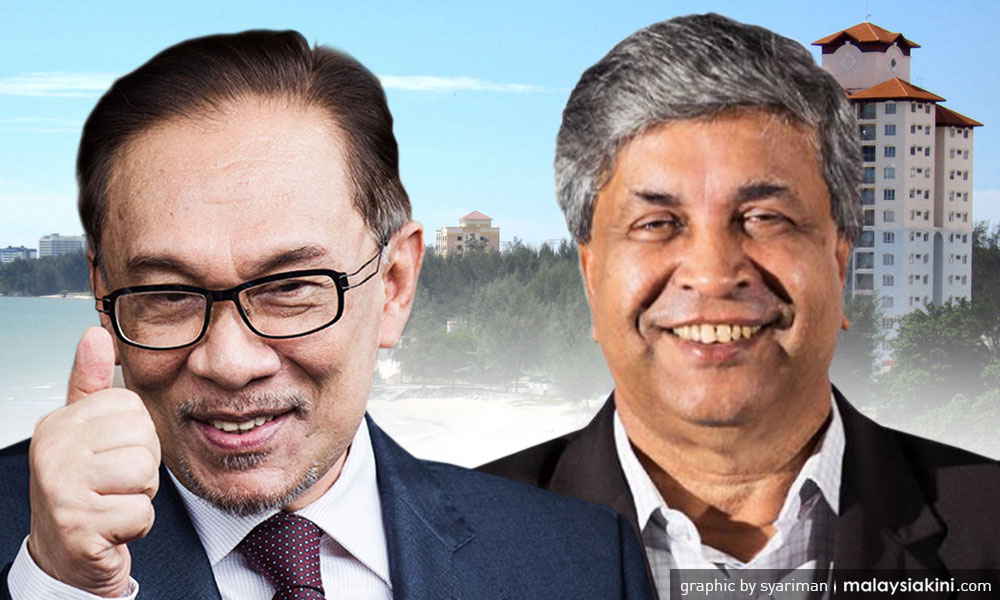 "Besides this, Patriot and other veterans had campaigned for him and celebrated his victory. Having won the seat in a hard-fought battle, giving it up now is ridiculous."
'Giving up seat ridiculous'
To the remark by Danyal that he will continue speaking for veterans as an aide to Anwar, Arshad pointed out a difference.
"There is a big difference between speaking out as an MP and as only an officer serving under an MP. The voice of an MP, who is positioned, is high on the protocol ranking (and thus) speaking out on issues for military veterans and retired police officers and men carries a lot of weight.
"Issues pertaining to the military and welfare of the veterans and retired police need to be articulated both in Parliament and outside, whenever the need arises.
"This has to be continuously done during the five-year term. With Danyal out, a voice for the serving personnel and veterans in and outside the august House is lost," Arshad said.
He further stressed that Patriot was not against Anwar contesting in Port Dickson but just against Danyal resigning to make way for the PKR president-elect.
"We are expressing the disappointment of numerous veterans expressed through the social media and even calls to send a retired officer to contest as an independent in the forced by-election."
In GE14, Danyal won the seat with 36,225 votes against the 18,515 votes obtained by BN and the 6,594 votes that PAS received.
In what is being described as the "PD Move", Danyal vacated his seat on Wednesday to make way for Anwar to contest to enable his return to Parliament.