Former international trade and industry minister Mustapa Mohamed has quit Umno.
The Jeli lawmaker's resignation comes as a shock, as he was elected to the Umno supreme council with the highest number of votes during the party election in June.
His departure brings the number of Umno MPs to 50, the same number as those from PKR.
Mustapa said he believed Umno must be inclusive and moderate, but this was not the trajectory the party was taking for its revival.
"Considering this, after self-reflection and deep thought, I have taken the decision to resign as an Umno member after more than 40 years of serving the party," he said in a statement tonight.
'Not the way forward'
Mustapa, better known as Tok Pa, said that based on his observation, efforts to address the trust deficit in Umno are becoming increasingly difficult.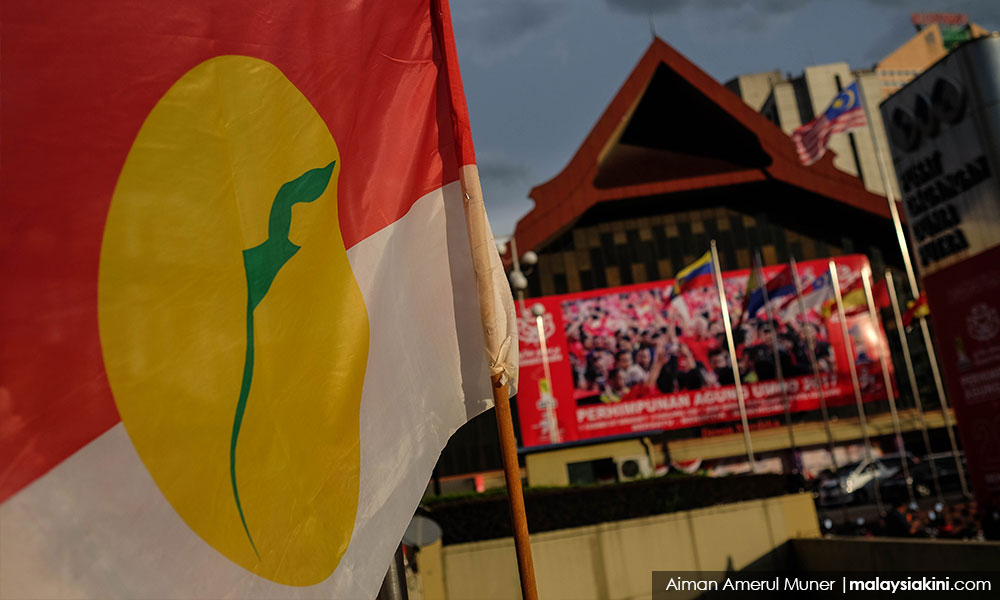 "To become relevant in the current dynamic nature of national politics, Umno as the anchor of BN cannot merely rely on the support of Malays and bumiputera only.
"As a principle, my position is that Umno must be an inclusive, moderate and centrist party. Umno must continue with its struggle for the bumiputera community and Islam, but it must not sideline the interests of other races and religions," his statement read.
"I believe this is the best way forward in the framework of a diverse Malaysia.
"However, it is my view that Umno's current direction is no longer in line with the political principles that I have always held on to, and there have not been significant efforts to rejuvenate the party."
Mustapa also thanked those who had assisted him in his decades-long service in Umno.
"I pray that the country will remain peaceful, prosperous and internationally respected.
"May this New Malaysia create a new political culture that is more mature and inclusive, which prioritises integrity and governance," he said.
When contacted for comment, Umno president Ahmad Zahid Hamidi told Malaysiakini that party secretary-general Annuar Musa will issue a statement tomorrow.
Umno won a total of 54 parliamentary seats in the 14th general election, but four MPs have since quit.
Besides Mustapa, Masjid Tanah MP Mas Ermieyati Samsudin, Bukit Gantang MP Syed Abu Hussin Hafiz Syed Abdul Fasal, and Bagan Serai MP Noor Azmi Ghazali also left the party.