Former information, communications and culture minister Rais Yatim has revealed that the previous BN government tried to keep Utusan Malaysia afloat by spending some RM12 million a year advertising in the newspaper.
Speaking to The Malaysian Insight, he said he had been instructed by the administration of former prime minister Najib Abdul Razak to do so.
"In 2010, 2011, and 2012, I, as the information minister, had to render assistance through advertising to Utusan.
"This should not be the practice, but the government then had instructed me to do so," he was quoted as saying.
Rais said, however, that the management team of the Umno-owned paper had been "simply incapable" of restoring the company, which was last profitable seven years ago.
The Star previously reported that as of June 2017, Utusan suffered cumulative losses of more than RM71 million.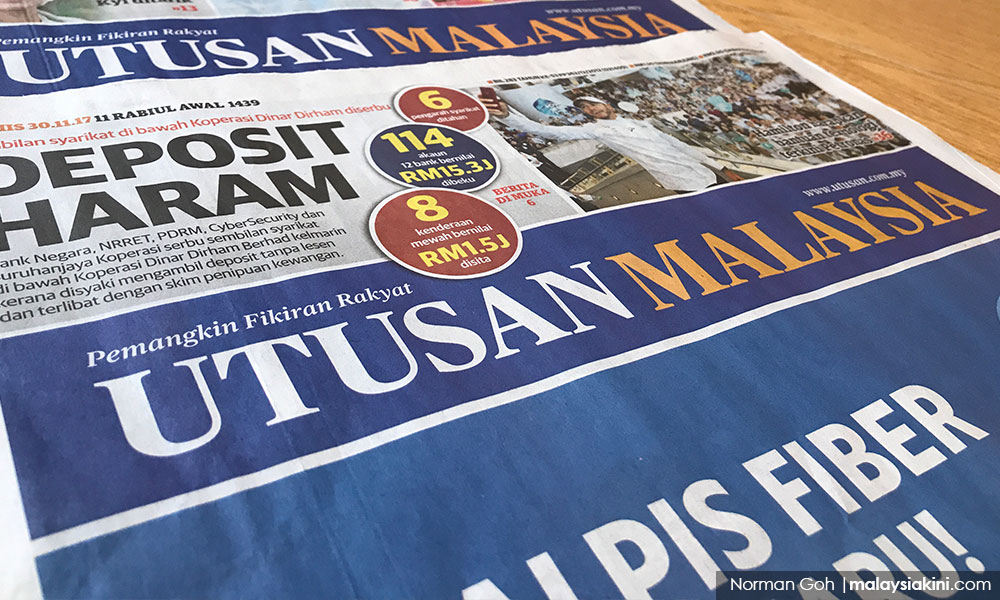 In order to regain credibility, Rais said, journalists at the daily should be freed from Umno's political agenda.
Nevertheless, he said he did not wish for Utusan's demise as this would make bumiputera-owned businesses look bad.
"If (Utusan) fails, it will not only tarnish Umno's name, but also affect the image of bumiputera-owned companies and Malays."
Umno owns 49.77 percent of Utusan Melayu Bhd Group. The company previously announced that it had defaulted RM1.18 million in loans from two banks due to financial constraints.
It was thus categorised as having Practice Note 17 (PN17) status and risks being delisted from Bursa Malaysia if it fails to comply with conditions.
Last week, the National Union of Journalists urged the daily's journalists and staff to protest against late salary and allowance payments by not going to the field.