Prime Minister Dr Mahathir Mohamad has expressed disappointment that former prime minister Najib Tun Razak is unlike his (Najib's) father whom he (Mahathir) had held in high regard.
Mahathir said Abdul Razak Hussein was most concerned about the plight of the villagers and had brought about massive rural development but his son (Najib) was nothing like that.
He said Najib told him all of a sudden that "cash is king".
"When we say 'cash is king' it means that we can do anything at all with money. When we don't have money, then we resort to stealing it," he told Malaysian journalists yesterday at the conclusion of his two-leg visit to the United Kingdom.
Mahathir said he was also disappointed over the damage done to the government machinery during Najib's administration whereby government officers also campaigned during elections.
He said when he became the prime minister for the first time, in 1981, there was no problem with the government machinery.
"No problem, except having to make decisions on this matter and that. The government machinery functioned well," he said relating his experience when he helmed the government from 1981 to 2003.
'Nothing illegal about PD by-election'
On another matter, Mahathir, who is also Pakatan Harapan chairperson, expressed confidence that PKR president-elect Anwar Ibrahim will win the Port Dickson parliamentary by-election on Oct 13, saying that the large number of candidates will result in a splitting of the votes.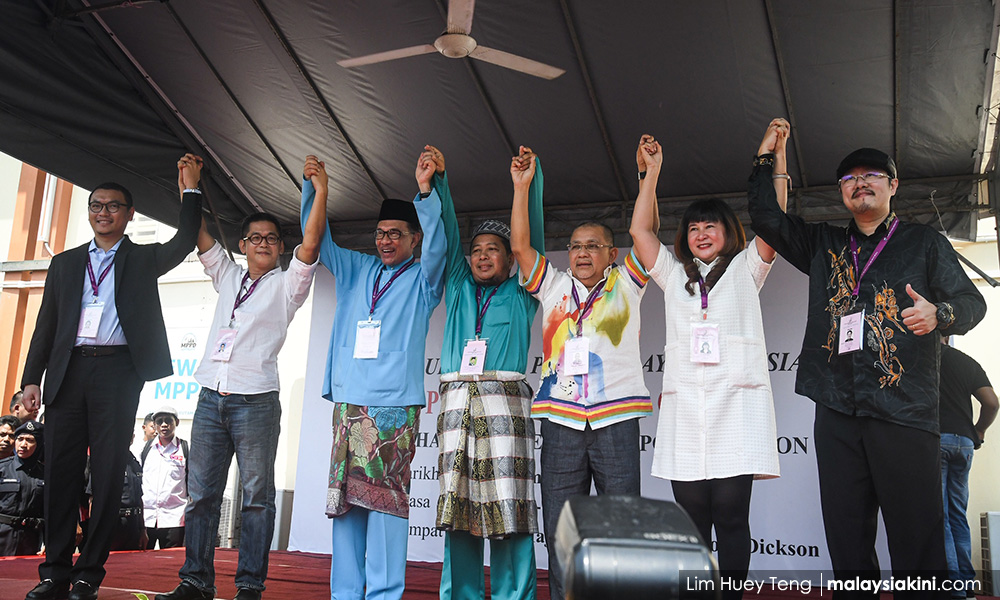 The by-election is a seven-cornered contest which also includes former Negeri Sembilan menteri besar Mohd Isa Abdul Samad and Anwar's former personal aide Saiful Bukhari Azlan.
Asked about the manner in which the seat became vacant, Mahathir said there was nothing illegal about it although some people disputed it in the moral sense.
"Legislation allows an elected representative to step down and give way to others," he said.
The Port Dickson seat was vacated by PKR's Danyal Balagopal Abdullah, 68, on Sept 12 to pave the way for Anwar, who was recently returned unopposed as the PKR president, to contest and become an MP.
Mahathir said victory in the by-election will enable Anwar to be an MP.
"He is contesting to occupy a vacant seat. When he wins, he will become an MP," he said.
– Bernama