Former defence minister Hishammuddin Hussein has reiterated his call for the Ministry of Defence to speak up on the ongoing territorial waters dispute with Singapore.
Responding to a news report quoting Deputy Defence Minister Liew Chin Tong as saying that the ministry would not get involved, Hishammuddin reminded Liew that his job was to defend the nation.
"This isn't about fighting fire with fire. This is no longer a verbal war with Singapore. This is about standing your ground for Malaysia as the government.
"You have been entrusted to lead the Armed Forces and defend the nation. Stop the rhetoric and just do it," Hishammuddin said on Twitter today.
On Monday, the former minister had complained on Twitter that the Malaysian Ministry of Defence had been silent on the latest maritime dispute with Singapore whereas Singapore's cabinet was standing behind the republic on the matter.
He was referring to Singapore Defence Minister Ng Eng Hen's warning to Malaysia against "intruding" into Singaporean waters off Tuas.
Ng's warning - issued through his Facebook and Twitter accounts - was accompanied by a video clip depicting Singapore's coastal defence ship RSS Independence issuing a warning to a Malaysian Marine Department vessel.
Hishammuddin said he would bring up the Ministry of Defence's silence to the Parliamentary Select Committee on Defence and Home Affairs.
Rembau MP Khairy Jamaluddin Abu Bakar has also urged for more Malaysian ministers to speak up on the matter.
Meanwhile, Free Malaysia Today quoted Liew's response to Hishammuddin yesterday, saying, "We don't want to fight fire with fire, we want to de-escalate the situation."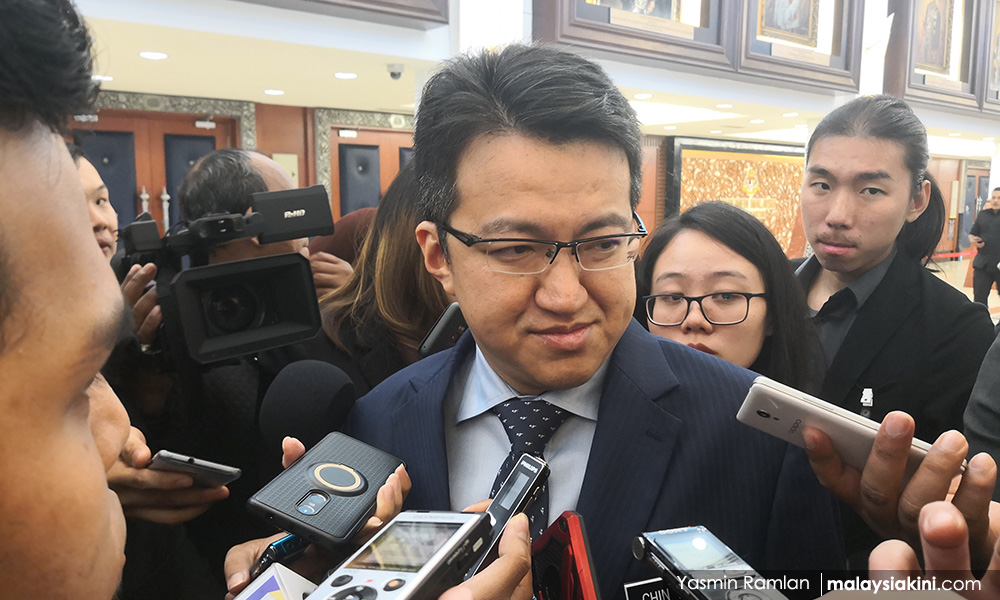 He reportedly reiterated the positions taken by Prime Minister Dr Mahathir Mohamad and Foreign Minister Saifuddin Abdullah that Malaysia wanted the tensions reduced.
Liew pointed out that there was already a timeframe for negotiations and he did not want to enter into a "verbal confrontation" with Singapore.
The dispute surfaced when Malaysia extended the Johor Bahru port limits to include waters just off Tuas on Oct 18, while Singapore did the same for the Singapore port limits on Dec 6. The extended areas overlap with one another.
Singapore then claimed that Malaysian government vessels had entered the disputed area and protested. It also urged Malaysian vessels to avoid the disputed area and to revert to the status quo prior to Oct 18, but Malaysia has refused.
Officials from both Malaysia and Singapore are due to meet and discuss the matter in the second week of January next year.