Activist lawyer Syahredzan Johan has called on Ronald Kiandee to resign as chairperson of the parliamentary Public Accounts Committee, in light of his exit from Sabah Umno.
Syahredzan, who serves as political secretary to Iskandar Puteri MP Lim Kit Siang, stated that it was no longer appropriate for Kiandee to hold the post, especially since the latter had pledged his support for the Pakatan Harapan government.
"Now that Ronald Kiandee has quit Umno and become a '(Harapan) PH/Dr M supporting independent', he should also resign from his post as PAC chair.
"He is no longer a member of the opposition; untenable for him to remain as chair," Syahredzan had tweeted today.
His tweet came after reports that more than a dozen Sabah Umno MPs and state assemblypersons, including Kiandee, had quit and pledged their support for Prime Minister Dr Mahathir Mohamad's government.
Umno to consider new PAC chair
Umno president Ahmad Zahid Hamidi (photo) later said that the party would suggest other names to the government to replace Kiandee in the parliamentary committee.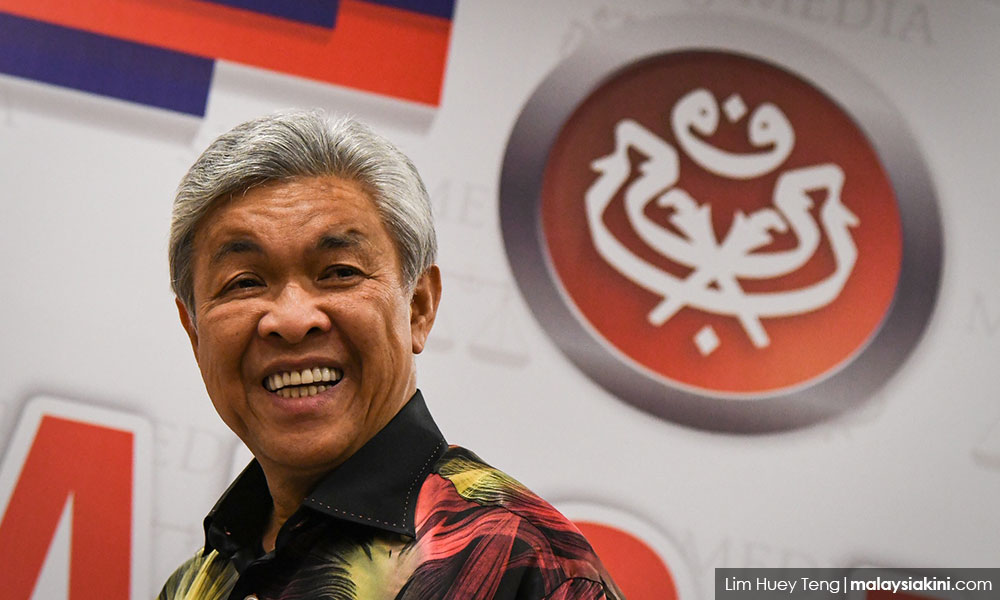 "The position of PAC chairperson is part of the current government's manifesto, and it is a different issue compared to Sabah Umno's position. If we hold on to that (jika kita berpegang kepada itu), Umno will identify Kiandee's replacement.
"The BN chairperson will send a notice to the speaker in regards to the position of the PAC chairperson and we will suggest other names," he said.
Aside from Kiandee, who is Beluran MP, the other MPs to have exited the party are Abdul Rahim Bakri (Kudat), Azizah Mohd Dun (Beaufort) and Zakaria Mohd Edris (Libaran).
This has reduced the number of Umno parliamentary seats to 44, while Umno is down to one last state seat in Sabah, in comparison to the 17 it originally won in the 14th general election.
The remaining state seat of Sungai Sibuga is held by former Sabah chief minister Musa Aman.
Sipitang MP Yamani Hafez Musa, who is Musa's son, is also said to have quit Umno.
He was not present, however, at the press conference in Kota Kinabalu where the exodus from the party was announced earlier today.
Even so, Yamani has yet to take his oath as an MP. He was given a final warning by the Dewan Rakyat earlier this month, to be sworn in by mid-January or risk being disqualified.
His whereabouts are currently unknown.