Fire and Rescue Department personnel Muhammad Adib Mohd Kassim who was attacked by rioters last month has passed away.
Housing and Local Government Minister Zuraida Kamaruddin confirmed that he passed away at 9.41pm, according to Bernama.
The 24-year-old was part of the Fire and Rescue Department team that had been deployed in response to vehicles that were torched by rioters.
However, the rioters attacked the personnel forcing them to flee.
Authorities claim Adib was dragged out of his vehicle and beaten up, causing him to suffer several broken ribs and injuries to multiple organs.
His condition had initially improved after undergoing treatment at the National Heart Institute.
However, IJN yesterday said Adib became critically ill and was put back on life support after his condition deteriorated within 24 hours.
"Adib, in the last 24 hours, had progressive deterioration of his lung function. After thorough assessments, the lungs showed signs of consolidation and hardening of his lung tissue, thus making gas exchange ineffective.
"This is the result of his severe initial lung injury. At the same time, his renal function has not improved, where he continues to require dialysis support," the hospital had said.
Adib was to have gotten married this month. His remains will be brought to Kedah for burial.
On Nov 25, the developer which owns the land on which the Seafield Sri Maha Mariamman temple in Subang Jaya sits had tried to take control area in a bid to enforce a consent judgment.
The developer allegedly hired thugs to secure the temple, leading to clashes with temple devotees that, in turn, led to riots.
The developer has denied that it had hired thugs as announced by Home Minister Muhyiddin Yassin.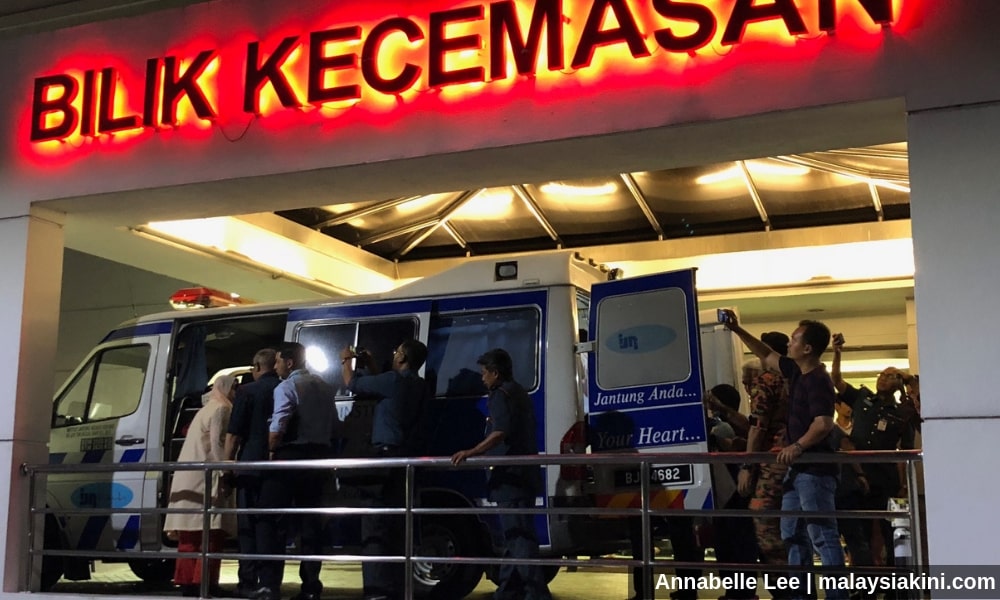 Supporters gathered near the temple the following day after which a second round of rioting broke out. Adib was attacked during the incident.
Conspiracy theories about how Adib was injured had been circulated after the temple's priest claimed the fireman was mowed down by a fire truck.
However, Malaysiakini had reviewed the photographs and videos of the incident and found that the person allegedly "mowed down" was wearing a different outfit from Adib.
Adib, who was part of the emergency medical rescue team, was wearing a regular camouflage uniform while the person referred to by the priest wore a fire-resistant Nomex suit and helmet.
The Fire and Rescue Department said the person referred to was Mohd Hazim Mohd Rahimi, who had run past a fire truck but was not mowed down.