There are conflicting claims over how Fire and Rescue Department personnel Muhammad Adib Muhammad Kassim sustained life-threatening injuries during the riot in Subang Jaya on Tuesday morning.
According to the authorities, Adib was forced out of a van and assaulted while responding to an emergency.
However, the caretakers of the Seafield Sri Maha Mariamman temple dispute this, and held a press conference this afternoon to draw attention to a video clip which recently surfaced.
The caretakers claim that the video clip purportedly shows a man in a fire-resistant suit walking behind a fire engine which suddenly reversed.
"The fire engine reversed so far and hit him (causing Adib to land on) a car which was at the back," said temple priest Ramaji.
When contacted, Selangor police chief Mazlan Mansor said that that they were investigating that angle, but could not provide details at this point.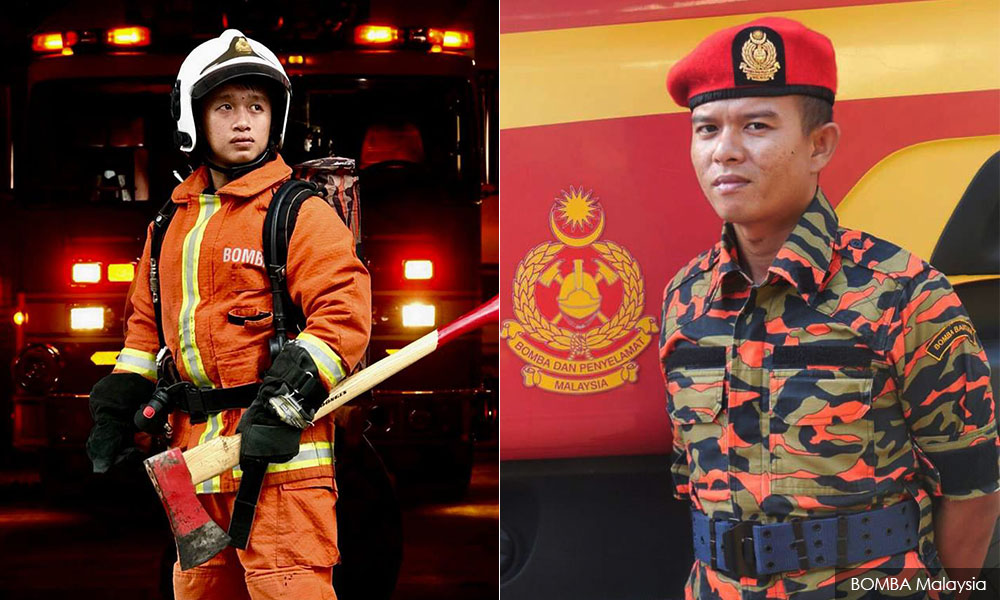 However, some Fire and Rescue Department staff informed Malaysiakini that Adib could not have been the person in the video, as that person was wearing a fire-resistant Nomex suit and helmet (photo, left).

Adib is part of the emergency medical rescue team (EMRS) which would likely mean that he was wearing regular camouflage uniform (photo, right).
Sources also claim that Adib was seated at the front seat in the EMRS van and did not disembark on his own.
Adib, 24, is currently under intensive care at the National Heart Institute. His condition is said to be improving.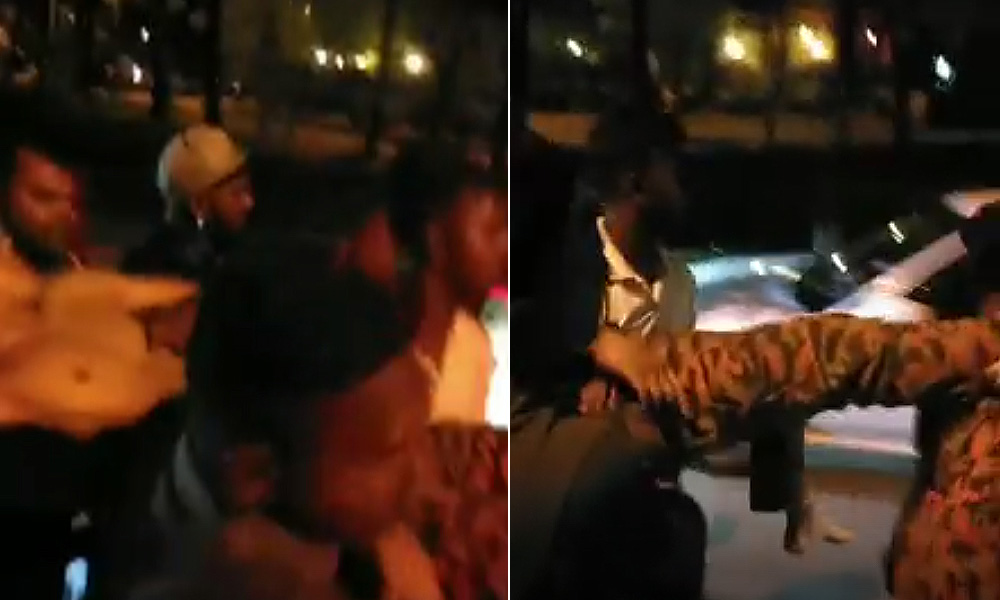 Another video clip has surfaced which purportedly depicts a group removing Adib from the scene and loading him onto a pickup truck which sent him to the hospital.
Hariz Mohd and B Nantha Kumar contributed to this report.
---
RELATED REPORTS
PM announces new rules for building places of worship
The morning after: MCT Tower bears scars of riot aftermath
Developer: Personnel, not thugs, provided support at temple under police watch
Temple riot - Fire dept DG produces fireman 'mowed' down by fire engine
Settlement on temple land tussle to be announced tomorrow - S'gor MB
Temple intrusion: PM points to 'insensitive foreigners'
M'sian Bar condemns hiring of thugs, promises action against errant lawyers
'Not our lawyers who hired thugs' - legal firm clarifies
Ganabatirau apologises for blaming 'Muslim group' in temple chaos
Muhyiddin: Developer's lawyers hired men to secure Seafield temple
Home minister questions source of 'fee' for temple invaders
Video clip depicts men helping injured firefighter
Fireman injured in riot recovering well after transfer to IJN