Umno president Ahmad Zahid Hamidi has called for a royal commission of inquiry (RCI) to be set up to probe the death of firefighter Muhammad Adib Mohd Kassim and the events that led to his demise.
This is to seek justice for the deceased, he said in a tweet.
"An RCI must be established for a wholesome probe into Adib's death, and the incident at the temple. 
"This is not a mere crime but also (pertains) to lies by a group of people who used religion to twist the facts. Justice for Adib must be upheld," he tweeted.
Adib, 24, was part of a Fire and Rescue Department team that had been deployed to deal with vehicles that had been torched by rioters near the Sri Maha Mariamman temple in USJ 25 Subang Jaya on Nov 27.
The riots broke out after a group of thugs barged into the temple a day earlier and assaulted the devotees inside.
On reaching the scene, police claimed that Adib was dragged out of his vehicle and beaten up causing him to suffer several broken ribs and multiple organ injuries.
Police have arrested four suspects who were believed to have attacked Adib. They are currently out on bail. Following Adib's death last night, police have reclassified the case as murder.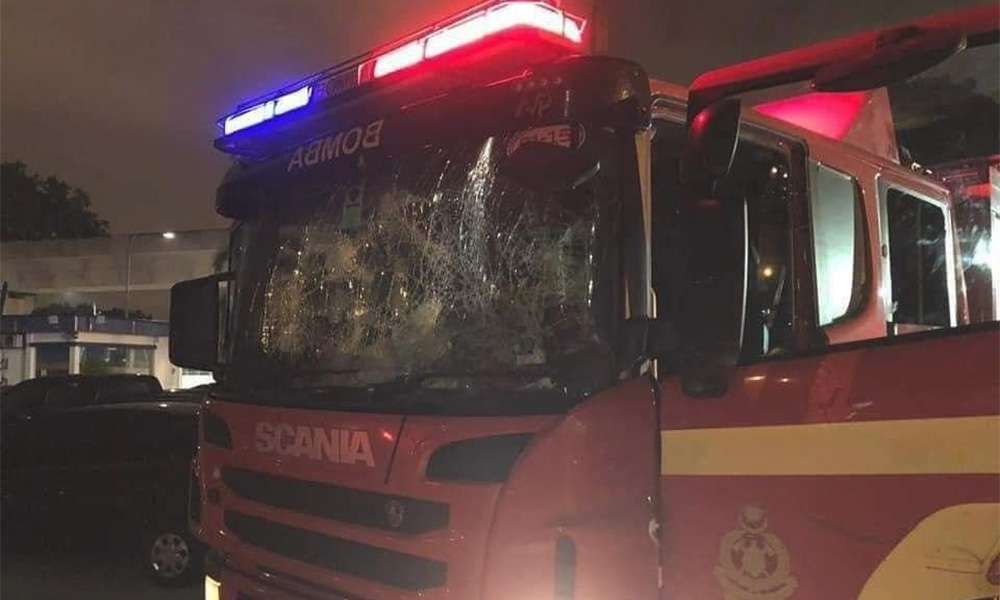 In the days that followed Adib's assault, the caretakers of the temple had claimed in a press conference that Adib was not beaten up by rioters but had instead been mowed down by a reversing fire engine trying to escape the scene.
Temple priest S Ramaji had cited a viral video clip which purportedly showed a man in a fire-resistant suit walking behind a fire engine which suddenly reversed.
Fire and Rescue Services Department director-general Mohammad Hamdan Wahid, however, disputed the allegation saying none of his men had been mowed down by a reversing vehicle.
The person seen walking behind a fire engine in the viral clip was not Adib but another personnel identified as Mohd Hazim Mohd Rahimi, he revealed at a press conference, in which the latter was also present.
The temple committee has since retracted the "mowed down" allegation.
---
RELATED REPORTS
Temple task force sad over Adib's death, wants culprits punished
Call for Waytha's head to roll grows louder, PAS wants him out as well
Act against 4 ministers, exco over riots: Umno Youth to AG