Pakatan Harapan leaders continued to take aim at each other today, with a DAP Youth leader attacking Youth and Sports Minister Syed Saddiq Abdul Rahman, and a PKR Youth leader ticking off Prime Minister Dr Mahathir Mohamad.
Sarawak DAP Youth publicity secretary Abdul Aziz Isa took issue with Syed Saddiq pointing out earlier today that the DAP too had asked a minister to resign.
Syed Saddiq was responding to criticism from Penang Deputy Chief Minister II P Ramasamy for accompanying Bersatu Youth members in a protest to demand the resignation of Minister in the Prime Minister's Department P Waythamoorthy.
"I chose not to comment on Syed Saddiq's recent statement because for me, he is just a persona non grata.
"However, when he mentioned a DAP Youth leader in his attack on Ramasamy, clearly he is referring to me.
"I'm astounded with his ignorance in politics. Saddiq is an opportunist who is just playing to the gallery and endearing himself to his members," Abdul Aziz said.
Abdul Aziz (photo) added that there is a distinction between a DAP Youth leader with no government positions calling on a minister to resign, and a minister urging another fellow member of cabinet to resign.
Abdul Aziz Isa said such a move could threaten the stability of the government.
Yesterday, he had called for Education Minister Maszlee Malik to step down, but retracted the statement three hours later.
'Take Rafizi's views seriously'
Meanwhile, PKR Youth vice-chief Syed Badli Shah Syed Osman (photo) said Mahathir should take former Pandan MP Rafizi Ramli's warning about his falling approval rating seriously.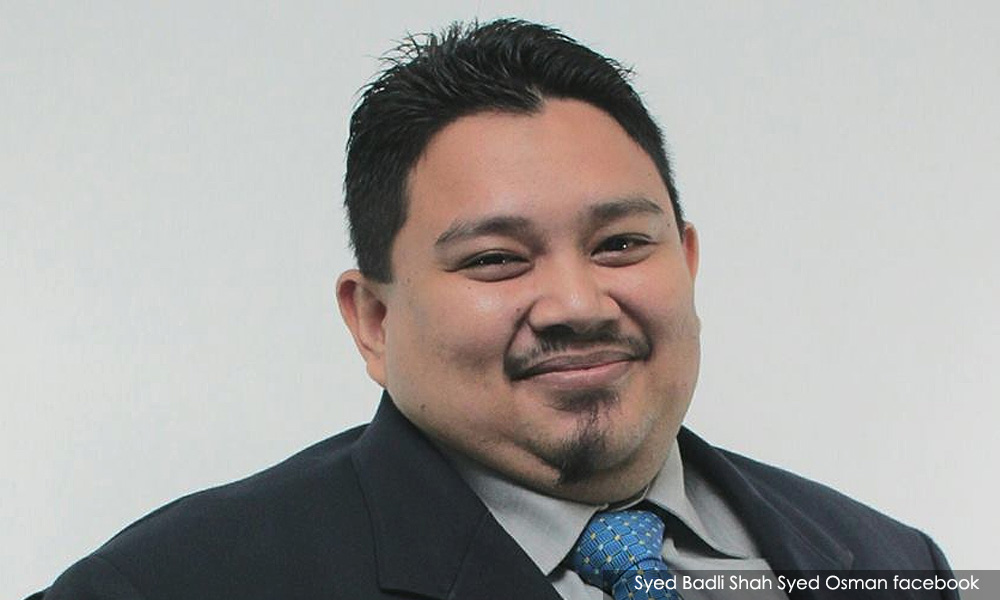 Yesterday, Mahathir said sarcastically that Rafizi could predict the future after the latter said Harapan needed to focus on economic policies to court Malay support instead of trying to outdo Umno and PAS.
"Mahathir does not need to be cynical about Rafizi's views about his declining popularity, as it also affects the whole federal government.
"Mahathir should take Rafizi's views positively as the findings can help the government strengthen its support, particularly among the Malays," he said.
Syed Badli said that among the reasons for Harapan's declining popularity was its acceptance of former Umno MPs into the coalition.
"I ask that all quarters to be open and accept Rafizi's views which can help improve the Harapan government's performance," he said.
---
RELATED REPORTS
Ramkarpal: Should Saddiq quit over Suzuki Cup loss then?
Bersatu man warns against friendly fire among Harapan politicians
Didn't DAP Youth ask our minister to resign too, Syed Saddiq reminds Ramasamy
After PKR leader's criticism, Khairuddin claims plot against Mahathir