The cabinet has decided to freeze all toll rate hikes for all vehicle classes on 21 highways across the country that are eligible for an increase in 2019, announced Finance Minister Lim Guan Eng.
In a statement today, he said the decision made by the cabinet on Dec 12, will incur the government an estimate RM972.75 million in compensation to toll operators.
This is an addition to the earlier announcement on the tabling of 2019 Budget where Lim announced that only toll hikes for intra-city highways would be frozen.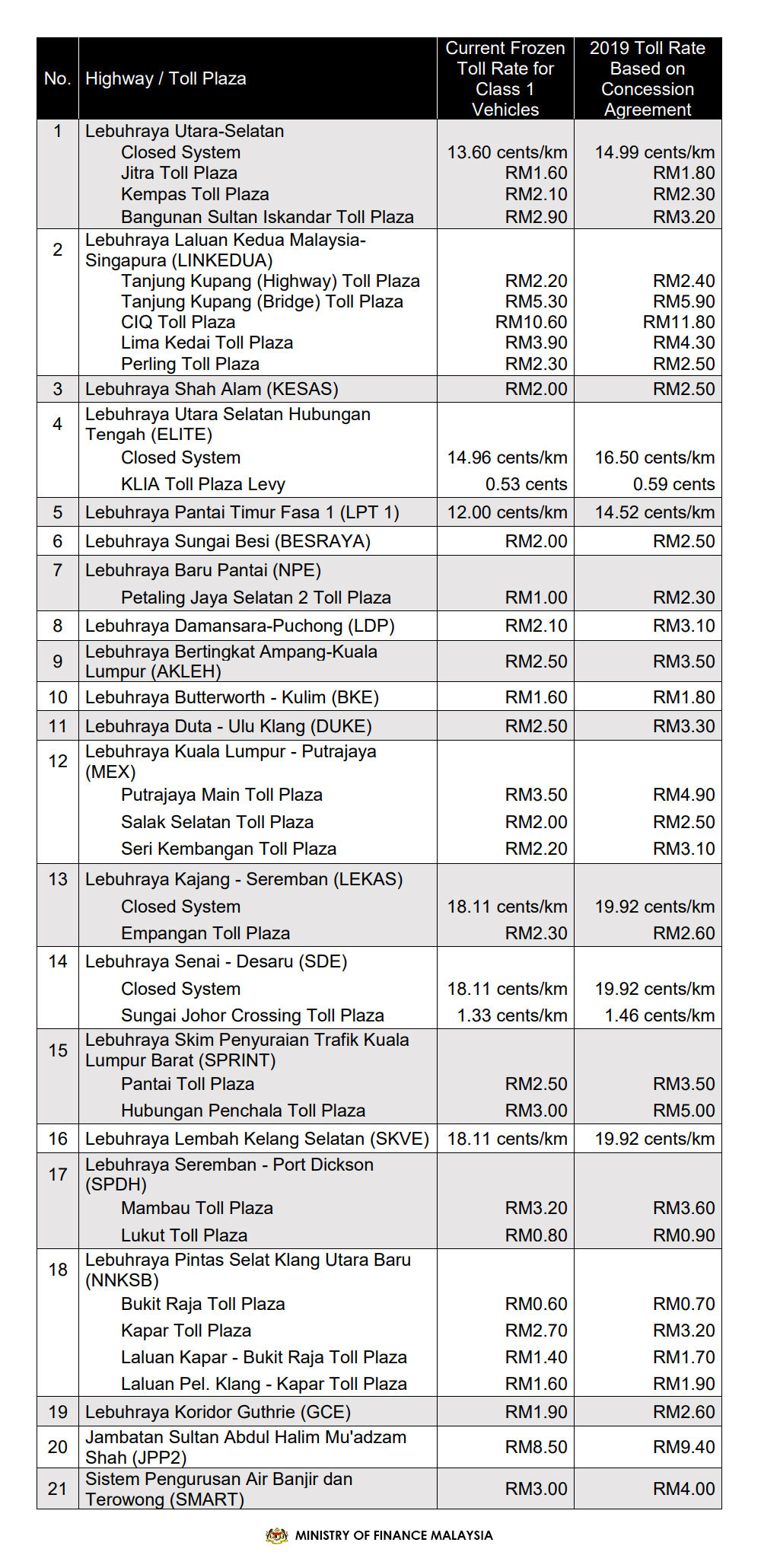 "The comprehensive toll hike freeze is an ongoing effort by the Pakatan Harapan-led the federal government to alleviate the burden of rising living costs borne by all Malaysians," he said.
Beside that, he said the cabinet also agreed to freeze toll hikes for Class 5 vehicles (buses) with an estimated cost of RM1.68 million on eight separate highways (chart below).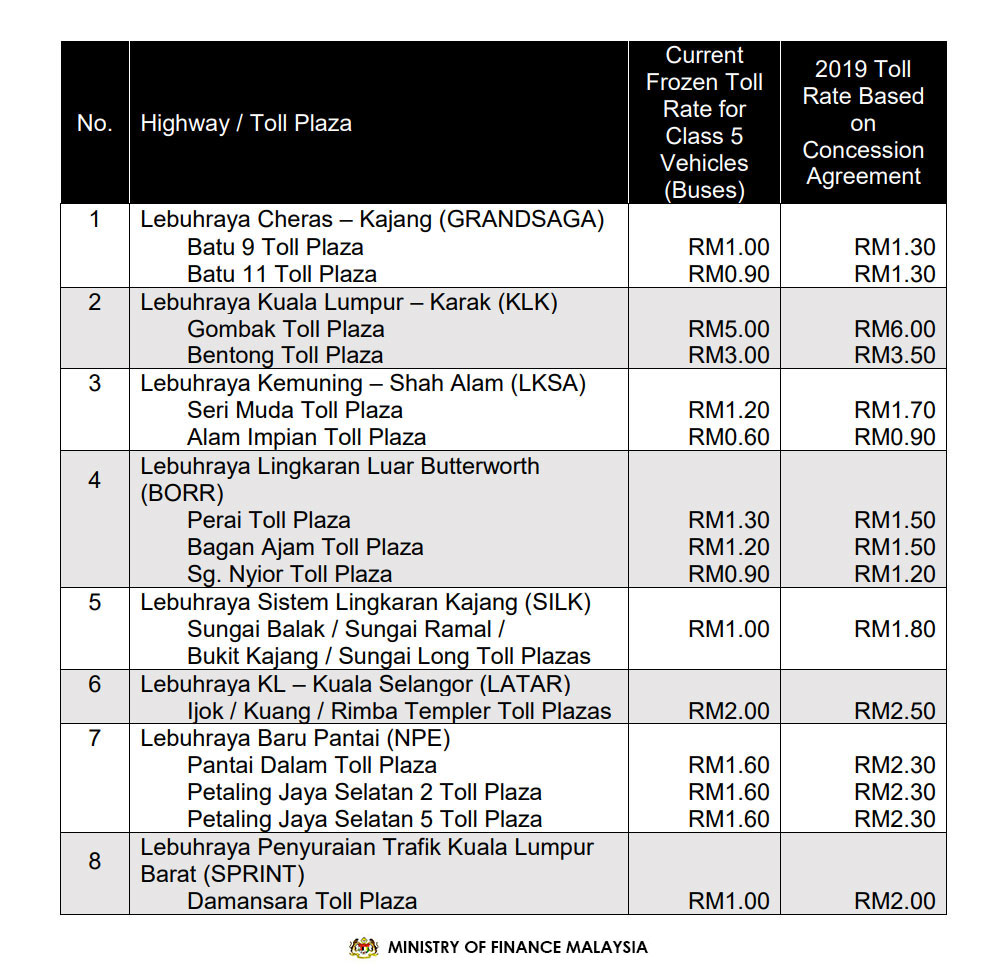 A month before the May 9 general election, Harapan had pledged in its manifesto to end toll charges nationwide in stages.
Prime Minister Dr Mahathir Mohamad, however said the promise could not be fulfilled two months ago.
Previously, Lim had announced the tolls for both Penang Bridge and Sultan Abdul Halim Mu'adzam Shah Bridge and Johor's Second Link will be abolished next year.
Work Minister Baru Bian had said that the government was mulling alternatives to abolishing tolls, including off-peak discounts and avoiding rate hikes for the next few years.