The Youth wing of Parti Ikatan Bangsa Malaysia has accused the government of oppressing the people for two months by keeping fuel prices static. 
"The government actually had two months to tell the rakyat and lessen their burden by lowering the fuel price at petrol stations, but the (finance) minister and the government chose to stay silent and oppress the people.
"However, the rakyat is lucky because they still have opposition parties who highlighted this issue in a mature and factual way," Ikatan Youth chief Shahir Adnan said in a statement today.
Prior to the reintroduction of the weekly managed float system, several opposition leaders had pointed out that fuel prices remained static despite global oil prices taking a nosedive.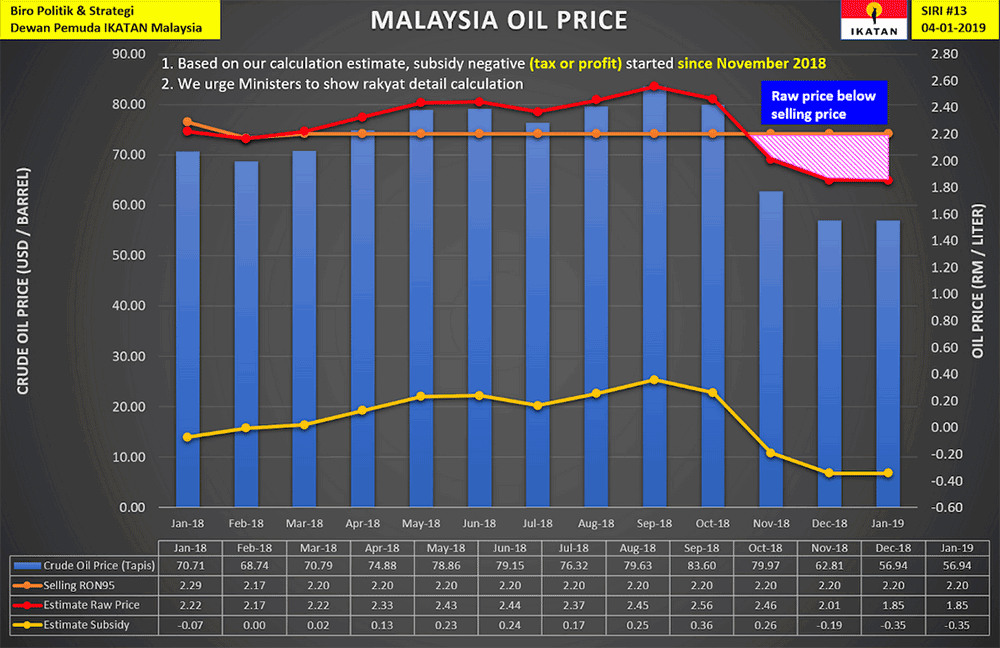 Among these was former premier Najib Abdul Razak, who claimed last month the government had been imposing a "fuel tax" of 30 sen per litre since November.
At the time, RON95 had been retailing for RM2.20 per litre since March 2018, when crude oil was priced at around $US69 per barrel. Brent crude fell to about US$53 by December. 
Putrajaya reinstated the weekly managed float pricing system today, with RON95 to retail at RM1.93 per litre for the week.
Echoing Najib, Shahir said in his statement that this proves the rakyat had been paying the 30 sen "fuel tax" since November, and asked Finance Minister Lim Guan Eng to provide an explanation.
He also 'congratulated' Lim for "bowing down to the rakyat's will" and lowering the fuel price.
"We do not want there to be any misunderstandings between the rakyat and the government in issues which involve the rakyat's welfare," he said.