CAMERON POLLS | MIC secretary-general S Vell Paari has affirmed that Umno has not requested to contest the Cameron Highlands by-election slated for later this month, leaving it to the MIC.
In a statement, Vell Paari added that the only request made was that a "winnable candidate" be fielded.
"There has been no request from Umno to contest the Cameron Highlands seat.
"Request is only for a winnable candidate. Currently, we are evaluating a number of candidates," he said.
Vell Paari added that the party would make an announcement once a decision is reached.
Cameron Highlands is traditionally an MIC-held parliamentary seat. In the 14th general election, it was won by the party's C Sivarraajh.
However, it was declared vacant by the Election Court in November last year, after determining that corrupt practices led to the BN's win.
Although MIC did not appeal the Election Court's decision to vacate the seat, Sivarraajh (below) is challenging the Election Commission's decision to disallow him from contesting there again.
He has also consistently denied bribing voters.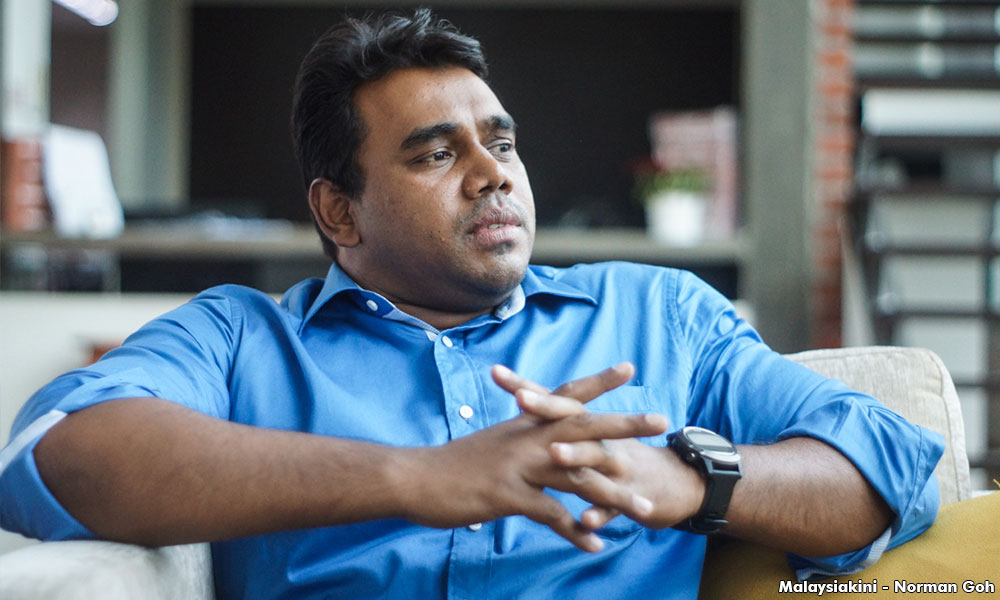 Vell Paari's statement came after that of Pakatan Harapan lawmaker Lim Kit Siang, who opined that Umno would not allow MIC to contest the seat due to the "high stakes" involved.
"I will not be surprised if MIC is also not allowed to contest in the Cameron Highlands by-election by Umno, for high stakes are involved in this by-election: it is not only a life-and-death political battle for the Pahang menteri besar (Wan Rosdy Wan Ismail), it is also a life-and-death political battle for Umno and Barisan Nasional," Lim had said in a statement this morning.
In declaring the seat vacant, Election Court judge Azizah Nawawi stated that there was no need for the petitioner, DAP's candidate in the election, M Manogaran, to prove how the votes went, only that money was given.
She stated that this was proven from the testimonies given by the Orang Asli witnesses who came to court, who alleged that money was either given by Wan Rosdy, who is also three-term Jelai assemblyperson, or by Wan Rosdy's agents.
The Orang Asli comprise almost 20 percent of the Cameron Highlands voters.
Justice Azizah declared: "It is sufficient to prove that money was given, if not by the respondent (Sivarraajh), then by agents of the respondent."
DAP's Manogaran has been announced as Harapan's candidate in the coming polls, while disputed MyPPP president M Kayveas said he will also contest there.
Polling day for the Cameron Highlands by-election is slated for Jan 26, while nomination day is on Jan 12 and early voting has been fixed for Jan 22.