PKR vice-president Zuraida Kamaruddin said that recent leadership appointments by "a political party" do not respect the wishes of the grassroots and were a betrayal of democracy
In a full-page article that appeared in Umno-owned Utusan Malaysia today, Zuraida, without naming the political party, said the party's constitution allowed for its president to decide on certain appointments, but it should be done with consultation.
"Discussions with those who won (in the recent party elections) should be held before appointing those who didn't win or did not stand for election," she wrote.
After the PKR elections concluded in November, party president Anwar Ibrahim co-opted members into the party's central leadership council (MPP) and appointed the leaders for the party's 14 state chapters.
Some of those co-opted into the MPP did not stand for elections or lost the contest at either the MPP level or division level, while some who were appointed as leaders of the state chapters are relatively junior party members.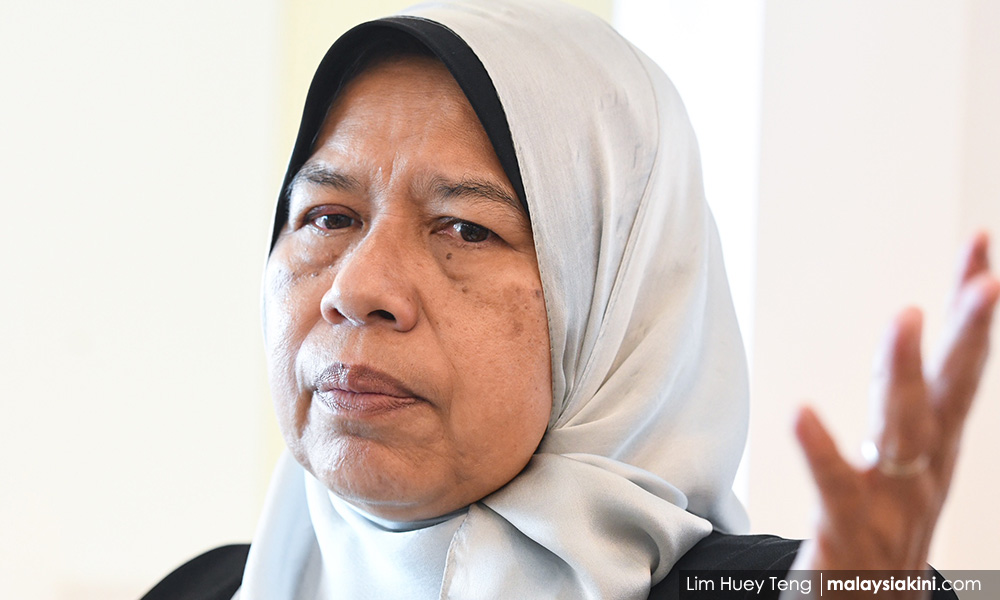 According to Zuraida, the appointees have never contributed anything to the party nor were they involved in party activism.
'People who betray democracy'
"These mysterious individuals only appear when things are going well (now that this party is in power) and did not appear when times were bad," she said.
Some of those who accepted their appointments "shamelessly", she said, did so without risking anything by staying out of the party elections.
"This group is made of the people who betray democracy. They are scared of losing. They are afraid of rejection by the party members. They prefer to be appointed as 'leaders' in the most cowardly fashion," she wrote.
In view of this, Zuraida urged the party leadership to take note of the grouses of the grassroots.
"A leader's legitimacy comes from the rakyat. They are chosen to lead. The concept of rule by dictatorship or feudalism cannot exist in an organisation that practices democracy," she wrote.
Zuraida's article was capped off with a complaint that all political parties in Malaysia do not have at least 30 percent women in leadership positions.