Former BN component MyPPP was decimated in the last three general elections and one of its former disputed president, M Kavyeas, has claimed that the party was "betrayed" in its final attempt before eventually being deregistered yesterday.
Sinar Harian quoted Kavyeas as claiming that BN had betrayed MyPPP during the GE14 seat negotiations when it was only allocated to contest the Segambut parliament seat.
"I was willing to help the BN without any reward. I was loyal to BN for so long, but at the last moments, we finally saw how BN had betrayed us.
"This is a one-sided loyalty. I was just (used as) decoration. It took a long time before we realised that we were fully used by the three largest BN component parties," Kavyeas reportedly said.
Following the party's GE14 loss in Segambut, Kavyeas had led a faction of MyPPP to leave BN, and most recently he announced full support for Harapan's Cameron Highlands candidate M Manogaran.
"I don't regret leaving BN. We worked in our five (requested) seats for GE14, but we were not told the seats were already given to other parties.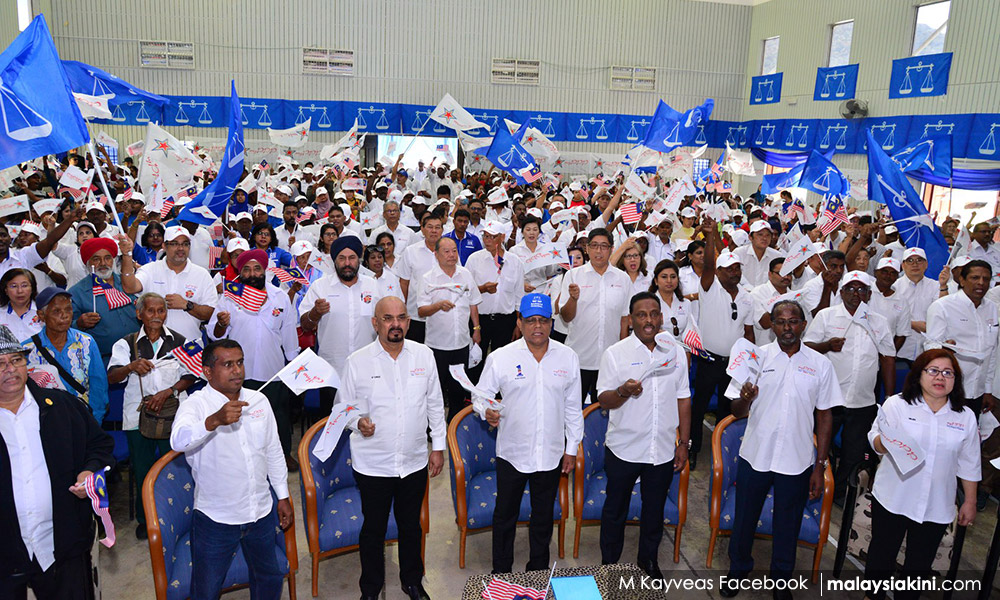 "There were no meetings called to discuss seat negotiations. We were supposed to get five seats, (but) nothing!" he insisted.
Another former deputy minister, Maglin D' Cruz, meanwhile, continued to lead a faction that remained a BN-friendly party and the two factions had been engaged in a drawn-out dispute which finally led to MyPPP's deregistration.
MyPPP began as the People's Progressive Party in 1953. It was once a major party in Peninsular Malaysia, having nearly captured Perak during the 1969 general elections.
The party's decline started after joining BN in the 1970s, which saw its lawmakers dwindle in numbers.
Under Kayveas, the party experienced a short-lived revival after the 2004 general election, but has been the only BN party without any elected lawmakers between 2008 and 2018.