Electoral reforms pressure group Bersih has accused DAP secretary-general Lim Guan Eng of playing the patronage and development card ahead of the Cameron Highlands by-election.
Referring to what Lim told the press yesterday, Bersih accused him of "hinting" that Cameron Highland's development would be affected should Pakatan Harapan lose the by-election.
"(This) not only smacks of discrimination in local development against opposition constituencies but can also be considered as undue influence, an election offence under Section 9 of the Election Offences Act 1954," he said.
In view of this, Bersih urged all campaign participants to follow the law and demonstrate "higher ethical standards" on the use of government machinery.
"The principle of a clean and fair election is that the playing field should be level for all candidates including the smaller parties and in Cameron Highland's case, the two independent candidates.
"Just because something may not be illegal does not necessarily make it right or fair," said the group.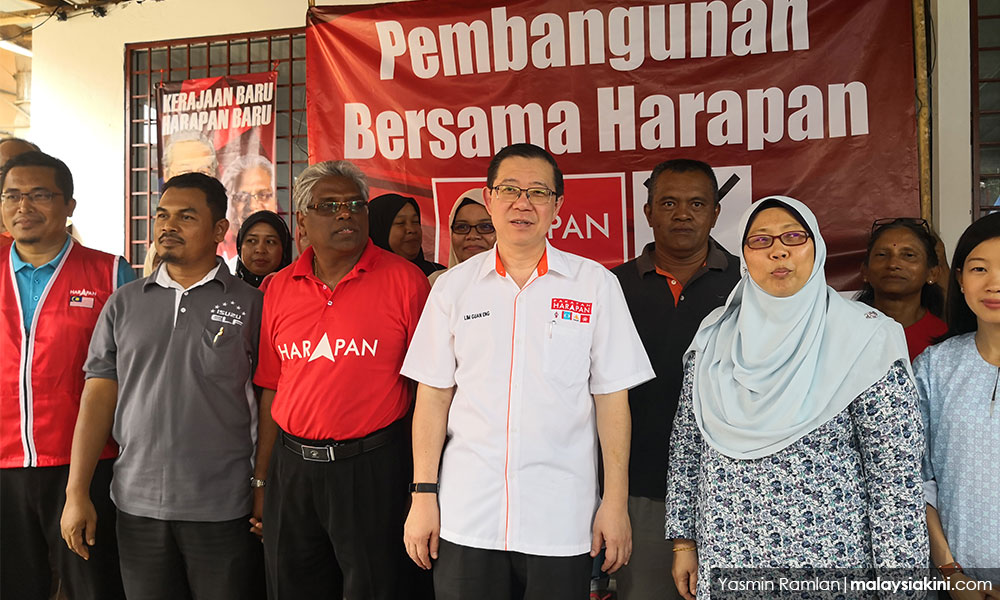 Yesterday, during a visit to the Sungai Koyan Felda settlement, Lim urged Cameron Highland voters to elect a non-BN MP for the first time ever.
"Although the Malaysian government has changed, the Cameron Highlands (parliamentary) seat has not changed. Why not change this time?
"This is for the sake of development. If not, the development in the area will lag. If there are no changes, then voters can change again in GE15," he said.
He said BN had proven that they have failed to develop Cameron Highlands to be on par with the rest of the country and voters should seize the opportunity coming through the ballot box.
"If BN wins, things will remain the same," he said.
Sungai Koyan is a rural township that is a two-hour drive east from Tanah Rata, Cameron Highlands.
The May 9, 2018 elections showed that PAS had the strongest support in the area followed by BN.
The Cameron Highlands by-election will take place on Jan 26.

---
Editor's note: Lim has since clarified his remarks, which can be read here.