DAP veteran Lim Kit Siang has claimed that he never said PAS nominated Abdul Hadi Awang or the party president had declared himself to be prime minister-designate.
Yesterday, Lim had alleged that PAS' move to label DAP as anti-Malay and anti-Islam stemmed from its disappointment after failing to get the party's backing for Hadi to be the prime minister-designate during the 13th general election.
Hadi, responding to the allegation in his Facebook post today, said: "As far as I remember, PAS never nominated me to be prime minister nor did I declare myself to be prime minister-designate. 
"Perhaps Lim (Kit Siang) has a better memory or made a better assumption," he added.
In his statement today, Lim refuted Hadi's posting.
"I never said PAS nominated him to be prime minister or that he declared himself to be prime minister-designate," added the Iskandar Puteri MP.
However, Lim claimed that there had been an effort for Hadi to be the prime minister candidate for the now defunct Pakatan Rakyat, which he described as a "smooth and slick" operation.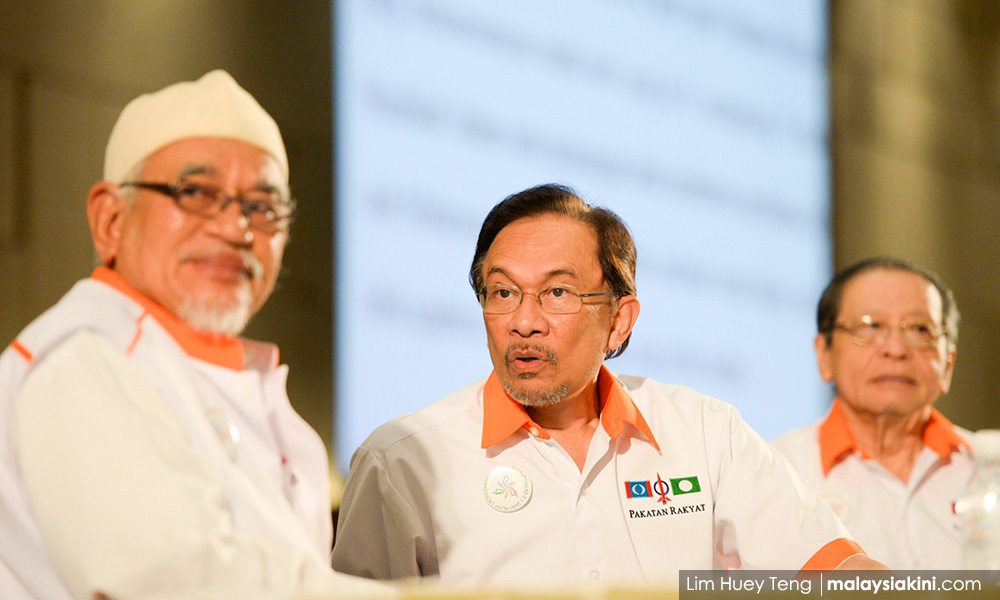 "PAS leaders had tested the waters to change Anwar as the prime minister-designate but DAP was adamant in its stand and any attempt to propose Hadi as a replacement for Anwar would not get the support from DAP and PKR.
"Hadi had not denied that before the GE13, PAS leaders had approached DAP leaders for a change of the prime minister-designate on the ground that Anwar was not suitable."
Yesterday, Lim said prior to GE13, PAS leaders initially suggested veteran Umno politician Tengku Razaleigh Hamzah as a suitable premier candidate instead of Anwar.
He added that PAS later "dropped the subject" when DAP held its stance in supporting Anwar for the role and when DAP did not suggest Hadi instead.
Lim noted that there was no chemistry between Hadi and Anwar, compared to previous PAS leaders Fadzil Noor and Nik Aziz Nik Mat.
"Hadi has a very serious character flaw as a Malaysian political leader, unlike Fadzil and Nik Aziz... DAP leaders could trust Fadzil and Nik Aziz to keep their words but not Hadi.
"This is why DAP could accept Fadzil and Nik Aziz as prime minister-designate for Malaysia, but not Hadi," he said.