The Edge Media Group chairperson Tong Kooi Ong has given 1MDB whistleblower Xavier Andre Justo RM8.2 million (US$2 million), for the Swiss national's role in exposing the financial scandal.
According to the media group's online portal, Justo accompanied by his wife Laura and their four-year-old son Zander, visited the Edge Media Group's office in Petaling Jaya this evening, where they met Tong as well as group publisher and CEO Ho Kay Tat.
"The gift to Justo is in appreciation of his contribution to Malaysia in helping to expose the kleptocracy of the past government.
"Without him (Justo), the wrongdoings involving 1MDB, as exposed by The Edge, would not have come to light," Tong was quoted saying.
Tong further thanked Justo and his family for enduring the suffering they went through, in pursuit of the truth.
"His family was harassed and intimidated while he was languishing in jail. No one should have to go through what he had to endure for helping to reveal the truth.
"I would also like to add that Justo has confirmed to me that the accusation that he stole the data is untrue. My lawyers had tried to reach PetroSaudi on their past claims and they had chosen repeatedly not to respond," the tycoon was quoted saying.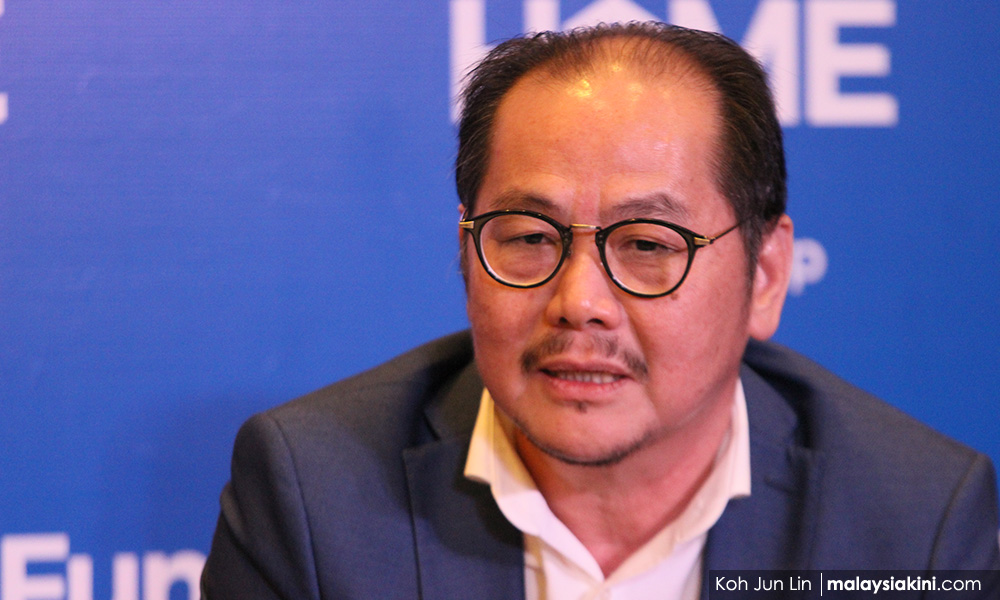 Justo also thanked Tong (photo), saying the amount will go "a long way" in helping him and his family, rebuild their lives.
"I take comfort (from the fact) that I have not suffered in vain. Malaysians got to learn the truth (about 1MDB) and I eventually got my freedom back."
Justo was arrested in June 2015 on blackmail charges, after he provided information on 1MDB deals with his then employer, PetroSaudi International, to The Edge, as well as Sarawak Report.
He spent 18 months in a Thai prison.
Earlier deal gone sour
In 2016, Justo had sued Tong and two others, in the High Court in Singapore, for damages - claiming he never received the US$2 million he was promised by Tong, in return for two data storage drives he had handed over in the presence of the latter, the previous year.
In the suit, Justo had demanded the items to be returned, and for any copies, to be destroyed.
According to Tong's lawyer then, Tong had denied Justo's claim and said the latter was not entitled to the said items as he was "widely reported to have confessed to having stolen the data from PetroSaudi".
In his defence that was filed, Tong had admitted to signing the letter at a meeting, which he said was done at Justo's request, but conceded that he had refused to pay Justo despite repeated demands from the latter via WhatsApp.
Tong had also denied having induced Justo into handing over the data with the payout offered.
The case was eventually thrown out of court after Justo's lawyer withdrew and no replacement was appointed.