Banting assemblyperson Lau Weng San today expressed his concern over the scarcity of farming land which he said would hinder the farmers' productivity.
In a statement, Lau claimed that this was a major problem currently being faced by many farmers in the country.
"Whether it is monocultural activities or otherwise, farmers, planters, small estate owners all face the same problem, scarcity of land for agricultural activities," he said.
Lau noted that farmers in Cameron Highlands were not excluded from this problem and expressed his frustration that such an important issue was subject racist politics co-orchestrated by Umno and PAS during the recent Cameron Highlands by-election campaign.
Lau's statement comes following Prime Minister Dr Mahathir Mohamad's recent visit to three permanent food-producing farms in Selangor in Klang, Kajang and Banting.
Mahathir had suggested that oil palm planters and small estate owners diversify their agricultural activities by way of mix-farming to avoid over-reliance on one or two crops.
Lau (below) said that not far from the Bukit Changgang farm in Banting which Mahathir had visited was the Kuala Langat Selatan farm at Sungai Kerambu.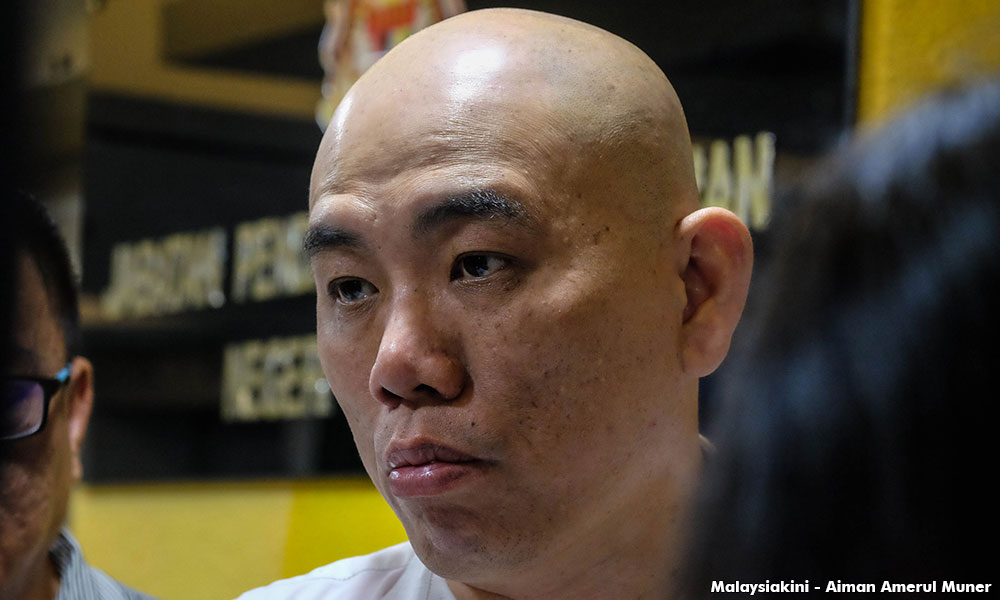 "At least 30 farmers from various ethnic groups including Orang Asli farmers have been ploughing this land for years without a valid permit to work on the land.
"The root cause of the problem is that the land is still gazetted as a forest reserve."
He said to allow the farmers to continue working on the land legally, the Forestry Department would either have to de-gazette the land or hand it over to the Agricultural Department for conversion into a permanent food producing farm.
"Scarcity of agricultural land adds to the risk of the country's food security as farmers are unable to invest more to increase productivity when there is huge uncertainty over the fate of their farming lands."
Lau said he will continue to raise this issue at the upcoming Selangor state legislative assembly sitting in March.