Wee Ka Siong has trained his guns on DAP lawmaker Ong Kian Ming over the controversy surrounding Deputy Foreign Minister Marzuki Yahaya's academic credentials.
In a statement this afternoon, the MCA president noted how Ong, when he was a member of the opposition, had been vocal about the academic qualifications of BN lawmakers.
"It is strange that Ong is now silent and lacks the courage to speak up," he added.
Wee said Ong, who is now the deputy international trade and industries deputy minister, should expose the scam if Marzuki was not being honest about his academic qualification.
In 2013, the DAP MP had claimed that two ministers in the prime minister Najib Abdul Razak's cabinet possessed fake degrees from degree mill universities in Preston and Wyoming. 
"Therefore, to entrust two ministers with serious responsibilities on human capital development is most ironic for a prime minister who has made transformation as his clarion call," he had said.
Meanwhile, Wee said he also found it peculiar that Marzuki has left the matter to the police to investigate, asking if there was an element of crime or fraud.
He pointed out that Prime Minister Dr Mahathir Mohamad has the power to appoint a person without a degree as a minister or deputy minister.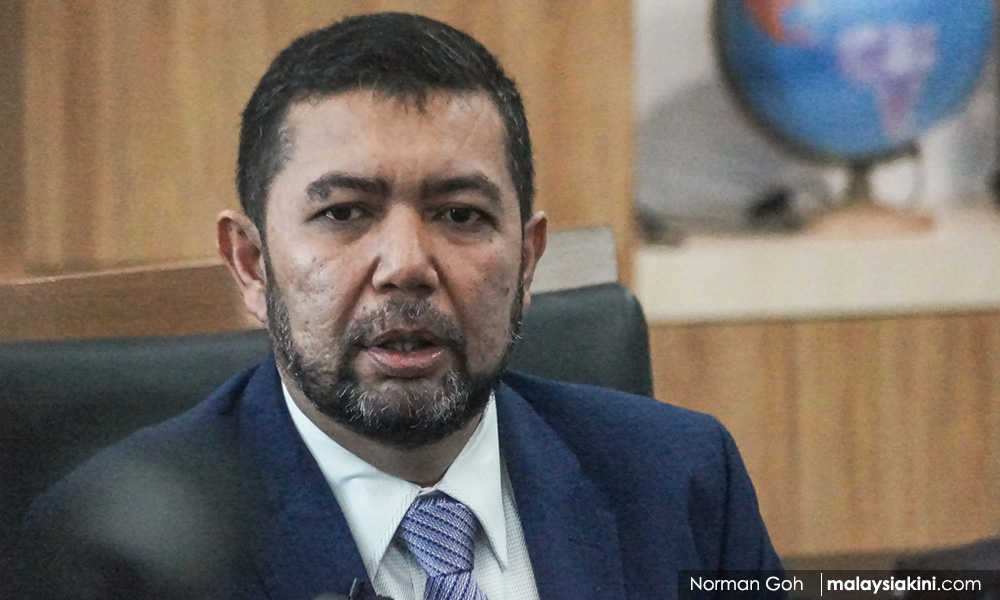 "Therefore, there is perhaps no concrete grounds to the question that Marzuki (photo) deceived the PM.
"If Marzuki did not attend a course with the University of Cambridge in the UK, then it is up to the university to lodge a police report on the use of fake degrees in Malaysia. If not, Marzuki's appointment as deputy minister cannot be used as a justification that he purportedly lied," he added.
However, Wee said the issue of moral and political ethics differed from legal interpretation.
"It was Marzuki who declared himself as a University of Cambridge graduate and from a political moral standpoint, he should feel compelled to clear the air after the matter was exposed.
"As for Marzuki's latest argument that his academic qualification is from the Cambridge International University in the US, Ong should provide Marzuki with pointers if this university is a degree mill or otherwise," he added.
Wee said if it is proven that Marzuki's academic credentials originated from an unauthentic university and is not recognised, then Education Minister Maszlee Malik should also voice out in order to preserve the academic quality in Malaysia.
"What are Ong and Maszlee waiting for?" he asked.
Yesterday, Marzuki, who is also Bersatu secretary-general, said his degree in business administration was from the Cambridge International University, and not the University of Cambridge. 
"I think they (my critics) misunderstood (my credentials). I (studied) at the Cambridge International University in the US.
"I was doing logistics (before joining politics). So I just took that certificate for my knowledge to expand my business.
"As CEO of the company, I wanted to expand my knowledge and my business," he told Malaysiakini.