The perpetrators behind the 1MDB scandal "have to pay" for stealing billions from Malaysia's sovereign wealth fund and causing the suffering of those who blew the whistle on the scandal, said Swiss national Xavier Andre Justo.
The former PetroSaudi International employee, who was the key in breaking the financial scandal, said this to Al Jazeera journalist Mary Ann Jolley in the channel's 101 East programme, titled 'Malaysia: The World's Biggest Heist'.
"They took everything from us. I spent 18 months in jail, they made my wife suffer, they bankrupted us, they stole billions from poor people, and just because I'm free, I have to forget?
"No! They have to pay!" said Justo, with his wife Laura seated by his side.
The programme narrated Justo's employment with PetroSaudi, which struck a multi-billion deal with 1MDB, back in 2009, to Justo's eventual fallout with the former company, and his bid to recover US$2 million from his employers, which he said is owed to him.
When PetroSaudi directors refused to yield, Justo sought to get hold of more than 200,000 emails he had downloaded from the company's server, allegedly as a "guarantee" that his money will be paid.
The 1MDB-PetroSaudi deal required Malaysia to initially invest US$1 billion in the joint venture, and for PetroSaudi to contribute energy concessions valued at almost US$3 billion.
"They needed a front company, something that could appear very legal. And they found this very beautiful name - PetroSaudi, which looks like the official oil company of Saudi Arabia.
"That is the only quality of PetroSaudi at that time... The frame of the scam was established," Justo recalled.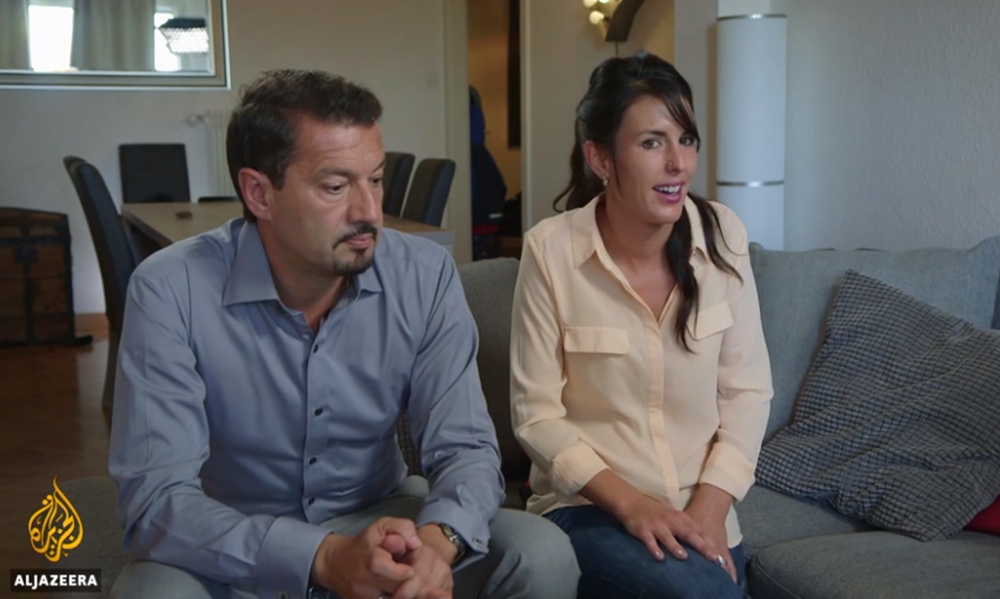 However, the emails on the deal showed that billions of dollars of PetroSaudi concessions had been "hugely, and fraudulently" overvalued, said the programme.
'I was willing to confess to whatever'
101 East also interviewed Sarawak Report editor Clare Rewcastle-Brown, who described the involvement of Riza Aziz, the stepson of former prime minister Najib Abdul Razak, in the production of the multi-million dollar Hollywood blockbuster, The Wolf of Wall Street, as the issue that triggered her investigation into the 1MDB scandal.
It was Rewcastle-Brown who later established contact with Justo and published reports based on his data.
Just months after the publication of the reports in 2015, Justo was arrested in Thailand and jailed for 18 months for the alleged blackmail of PetroSaudi.
Selected Malaysian and foreign media outlets also began a campaign to discredit Justo, and to portray Rewcastle-Brown as working on an agenda to topple Najib's administration, noted 101 East.
In the Thai prison, PetroSaudi-linked individuals also attempted to get Justo to confess to blackmail.
"I was willing to confess whatever they wanted. You have to live there (in a Thai jail) to understand," recalled Justo.
In August 2015, "under immense pressure", Justo pleaded guilty to the charge against him, and was sentenced to three years in jail.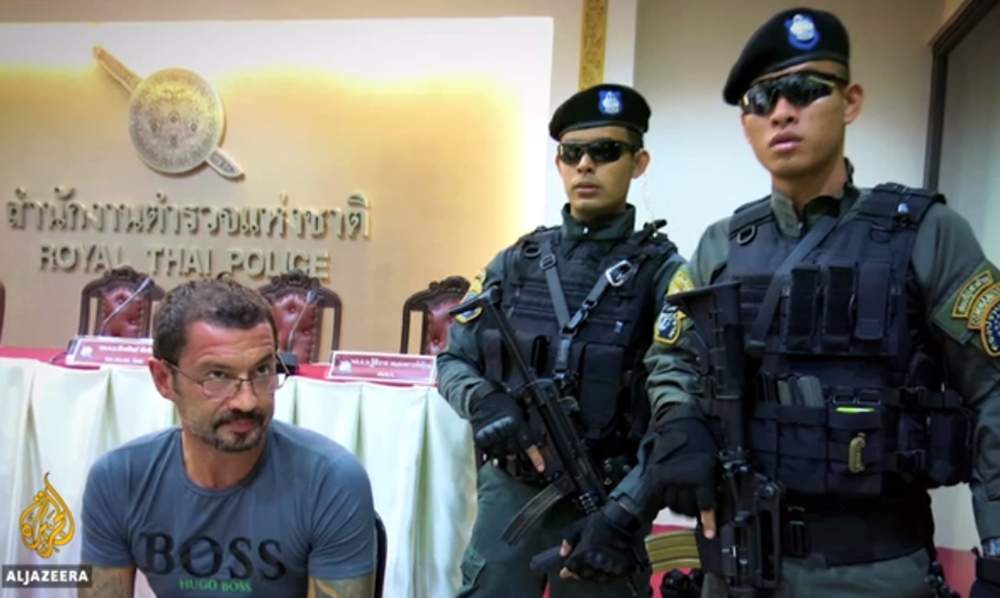 To Laura, this was "the worst time of my life".
"Patrick Mahony (a director of PetroSaudi) kept in touch with me and promised an early release for my husband. He told me to install an application which would record my calls with Clare (Rewcastle-Brown), but at the same time, he didn't think that the app would also record my every conversation with him," Laura recalled.
In one of the recorded calls, which Laura replayed for 101 East, Mahony can be heard telling Laura to "denounce" her ties with whoever that plotted against the "prime minister of Malaysia".
Justo gets US$2m
A second recording involved Mahony telling Laura about the list of questions the Malaysian police would be asking Justo in the Thai prison, and that her husband must stick to the script the PetroSaudi-aligned parties are telling.
Laura's recorded calls, including with Mahony, are reportedly being used by 1MDB investigators in several countries, as evidence.
Freedom came at last, 18 months later, when Justo was released on a royal amnesty.
As Justo and Laura rebuild their lives, the authorities in at least six countries are laying charges against 1MDB players in their countries, 101 East noted.
The programme concluded with one pertinent question: "If PetroSaudi had paid Justo the money he said he was owed, would the world's biggest heist have ever been exposed?"
Late last month, The Edge Media Group chairperson Tong Kooi Ong Justo gave RM8.2 million (US$2 million) for his role in exposing the financial scandal.
Justo and The Edge were previously embroiled in a legal suit over the weekly's alleged failure to pay US$2 million which Justo was promised by Tong in return for two data storage drives.