Tanah Merah MP Ikmal Hisham Abdul Aziz may have abandoned his former party Umno for Bersatu, but his son Ikmal Hazlan (photo) remains unconvinced of his reasons.
The latter, the youth chief of Tanah Merah Umno, stated today that he will continue to be loyal to the BN component party.
"The father-and-son relationship will not be broken, but our principles will be what separates us. I still believe that Umno is the only party that is able to protect the interests of Islam and the Malays.
"Furthermore, recent developments that have led to a good working relationship between Umno and PAS give a lot of hope to the majority of Malay-Muslims (that these parties) will be able to defend their rights and interests," Ikmal Hazlan said in a statement today.
He also thanked his father for his years of service to the Umno division.
"The strength of Tanah Merah Umno today is a result of its former members. The foundation they built will help the youth wing become the generation that will lead the party into the future.
"This is the best opportunity for youth in Tanah Merah to involve themselves in activities organised by Tanah Merah Umno Youth. Umno will rise again," said Ikmal Hazlan.
Hi father, Ikmal Hisham, had quit Umno last December to protest the leadership of party president Ahmad Zahid Hamidi.
Yesterday he, along with six other former Umno MPs, was issued a Bersatu membership card by party chairperson and Prime Minister Dr Mahathir Mohamad.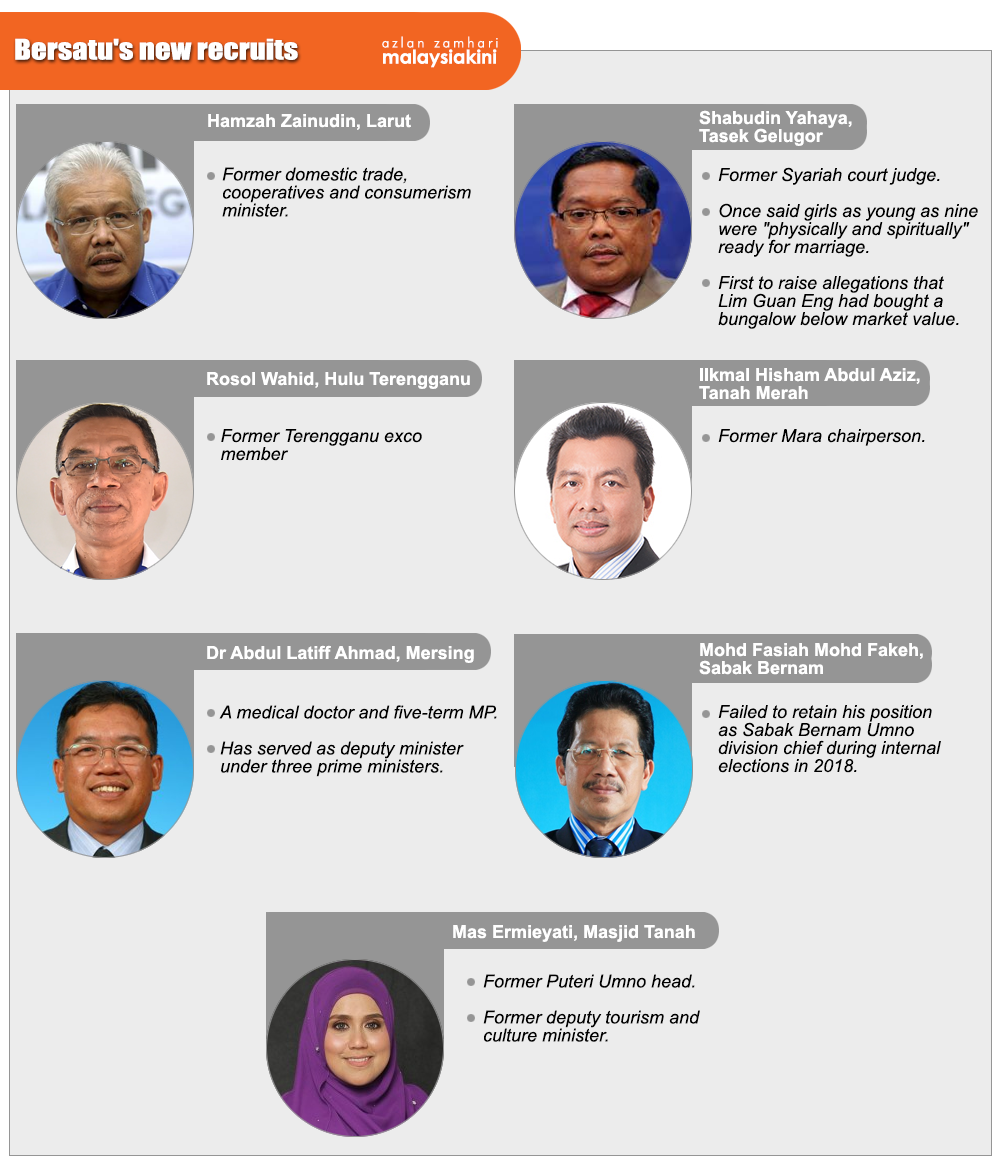 The other six were Mas Ermieyati Samsuddin (Masjid Tanah), Hamzah Zainuddin (Larut), Shabudin Yahaya (Tasek Gelugor), Abdul Latiff Ahmad (Mersing), Mohd Fasiah Mohd Fakeh (Sabak Bernam) and Rosol Wahid (Hulu Terengganu).
With this latest development, Bersatu now has 22 MPs bringing the total number of Pakatan Harapan and Warisan MPs to 134, just 14 seats shy of a two-thirds majority in Parliament.