Will DAP veteran Lim Kit Siang criticise Muhyiddin Yassin for repeating his "Malay first" stance or turn a blind eye to the latter's remark now that both are allies, asked MCA today.
In a statement, MCA vice-president Tan Teik Cheng (above) challenged Lim to declare his stand on the matter instead of maintaining what he said was a "dignified silence."
"Following Bersatu president Muhyiddin's repetition of the 'Malay first' remark, will Lim muster the courage to lambast (Muhyiddin) again like what he did when he was in the opposition?
"Or will Lim maintain a dignified silence as is his style after becoming part of a ruling coalition?
"Everyone is watching closely to see if Lim still has the courage to chastise Muhyiddin and openly express his dissatisfaction towards Muhyiddin.
"Or will Lim make a U-turn to support Muhyiddin instead and twist the racist remark as being the direction of the Pakatan Harapan government's policy?" Tan asked.
Tan was referring to Muhyiddin's remark again that he was "Malay first" made to counter allegations that the Harapan government was anti-Malay and anti-Islam.
A reiteration 
"Look at my face, I'm a true Malay. I had once said that (I'm) Malay first and people were angry (at me) but I am nice.
"If anyone wants to spin a sensitive issue and say that Malay rights are vanishing, they (the Malays) will be angry. I will be angry too. I cannot stand (a situation) where the rights of the Malays vanish," Muhyiddin, who is also the home minister, said during a visit to the General Operational Force's (PGA) 4th Battalion in Semenyih yesterday.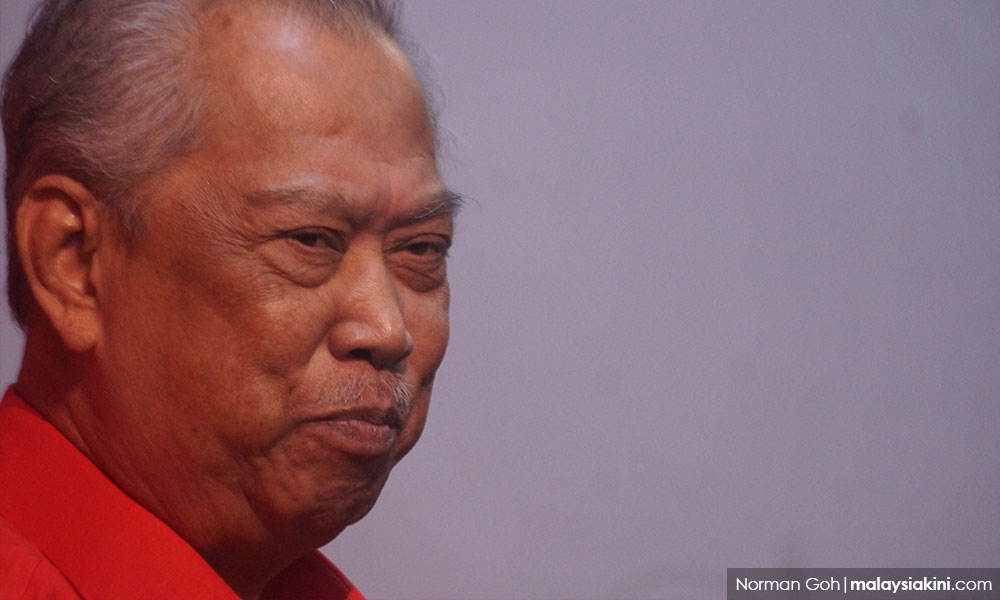 It was a reiteration of his remark made in 2010 when he was the deputy prime minister under BN, the ruling coalition then.
Muhyiddin was then responding to Lim – who was in the opposition – who asked him to state whether he was Malay or a Malaysian first to ascertain whether he backed then prime minister Najib Abdul Razak's 1Malaysia concept.
Following Muhyiddin's "Malay first" declaration, Lim said that the 1Malaysia concept was doomed to fail because BN ministers themselves did not embody the principles being pushed forward by Najib.