PAS has asked the Attorney-General's Chambers to explain why it dropped a charge against lawyer Siti Kasim for showing her middle finger to a forum audience in 2016.
In a statement today, party information chief Nasrudin Hassan claimed that the episode has caused the rakyat to have a negative perception of the AGC.
"At least three civilians have been jailed and fined by the courts for committing a similar offence," he said.
"However, in the case of Siti – with a video of the act going viral on social media – it was not tried in the court at all, nor was she charged by the attorney-general.
"The rakyat are of the opinion that the attorney-general is being selective, given the friendly relationship between the two (Attorney-General Tommy Thomas and Siti). The people deserve to know the reason behind the dropping of the charge."
On Monday, Selangor Criminal Investigation Department chief Fadzil Ahmat said the decision to drop the charge was made by the AGC after it received the investigation paper on the incident on Sunday.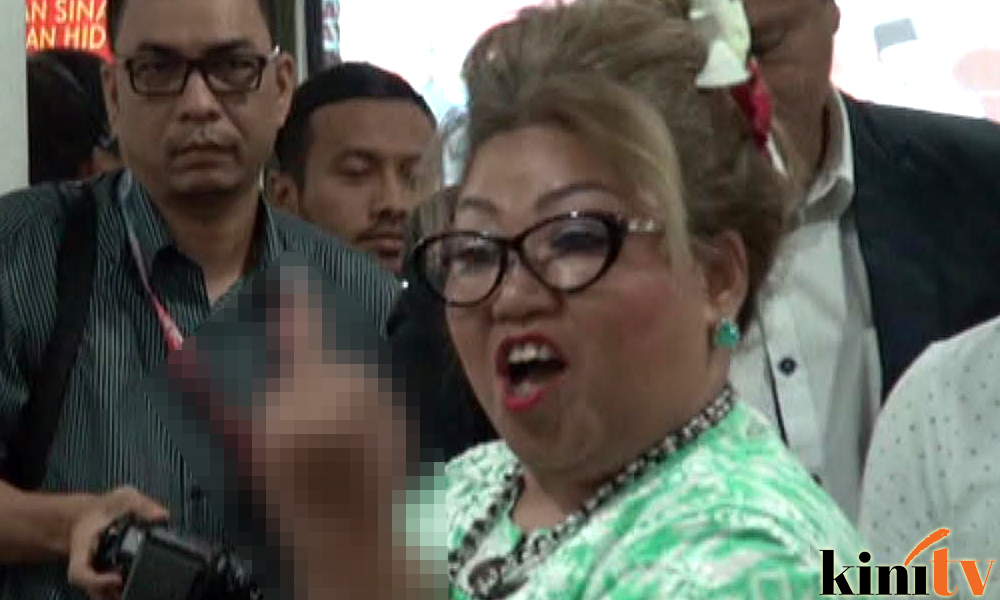 "On Feb 10, the investigation paper was recalled by the AGC.
"After a review of all the facts and statements, the AGC made a decision to cancel the order to charge (Siti) that was issued on April 18, 2018," he had said.
This came just days after the controversial lawyer was told by the police that she would be charged under Section 509 of the Penal Code for the incident which occurred at a forum in Shah Alam on Sept 5, 2016.
Section 509 pertains to word or gestures intended to insult the modesty of a person. Siti is alleged to have made the gesture in response to jeering audience members reacting to her stand against the enforcement of syariah laws.
Last month, Thomas was criticised after he was seen dancing on the same stage with Siti at a gala dinner.
Besides Thomas, chief justice Richard Malanjum, and Minister in the Prime Minister's Department Liew Vui Keong were also caught in the viral video during the event hosted by the Sabah Law Society.
Umno Youth chief Asyraf Wajdi Dusuki called the incident an embarrassment to the judicial and legal institutions of the country.