Selangor Menteri Besar Amirudin Shari has urged all parties involved in the legal dispute over the Sri Maha Mariamman Temple in Seafield, Subang, to respect the court ruling.
The Shah Alam High Court had yesterday dismissed a suit by the temple's caretakers to stop the landowner from demolishing the temple.
In a statement today, Amirudin said his government will work with all parties involved in the dispute, in compliance with the court decision, to ensure public order and rule of law.
"We will take all necessary measures to guarantee peacefulness of Selangor Darul Ehsan," he said.
Yesterday, Justice Wong Kian Kheong ruled that the 50 plaintiffs did not have the legal standing to prevent the land owner - One City Development Sdn Bhd - rights to the property.
Wong said there was no proof that Hindu customs had the force of law as pleaded by the plaintiffs.
"I am constrained to reject any reliance on Hindu customs at the expense of the National Land Code.
"According to the definition (of law in Article 160(2) of the Federal Constitution), custom or usage can only be enforced if it can be shown that the custom or usage has the 'force of law'.
"There is no proof that Hindu custom has the force of law in this case," he told the court.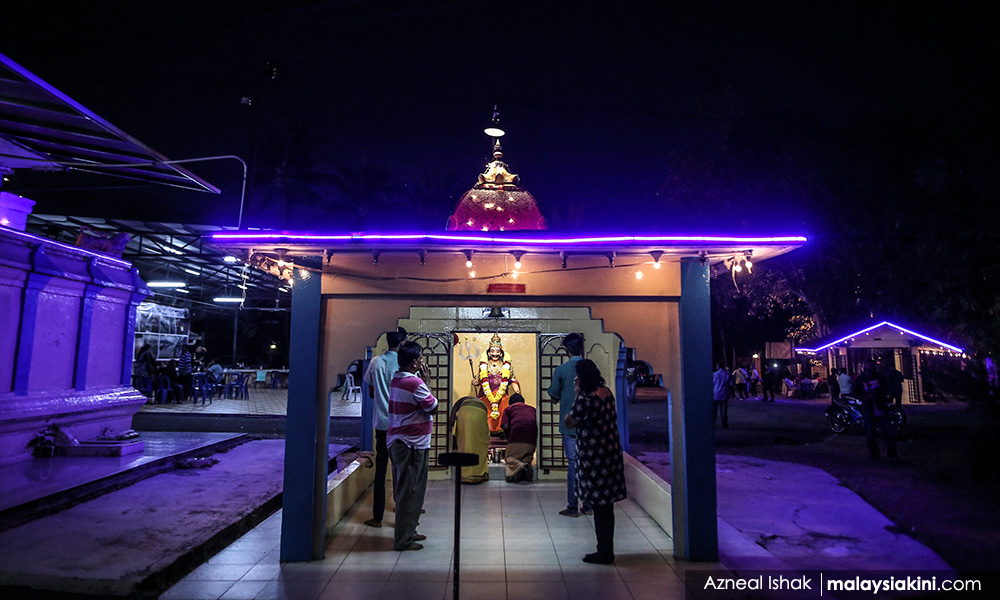 Wong also did not allow the devotees' application to stay all proceedings in the suit pending intervention by attorney-general Tommy Thomas.
Thomas had claimed in December that all relevant parties have met at his office, and the plan, subject to terms to be agreed upon later, was for One City Development to transfer a one-acre plot of land where the temple (pictured above) sits to a trust administered by the High Court.
The dispute over rights to the land reached boiling point in November last year when several armed men attempted to seize the property and clashed with devotees.
This led to two nights of rioting and the death of firefighter Muhammad Adib Mohd Kassim.
An inquest to determine the cause of Adib's death is ongoing.