ADUN SPEAKS | Nobody expected that PAS, which once boasted of providing an alternative political system based on the principles of Islam, would go down the drain under the weight of corruption, cover-ups and lies.
Its leaders have been exposed as corrupt individuals who would condone lying if it serves their narrow political interests.
The withdrawal of the defamation suit and settlement against Sarawak Report editor Clare Rewcastle-Brown merely confirmed that PAS had received RM90 million from Umno just before the last general election.
Although its president Abdul Hadi Awang gave a detailed statement in a London court about the confession of the party's central committee member Nik Abduh Nik Abdul Aziz, yet in Malaysia, he pretended that he had not heard the recording.
The out-of-court settlement in the UK with Rewcastle-Brown was another way of admitting that PAS actually had no case against her.
Further, the failure of PAS to expunge the actual statement from the article was proof beyond doubt that the party had accepted money from Umno.
Hadi's meeting with Prime Minister Dr Mahathir Mohamad last Friday and the promise that PAS would not support Umno in the Semenyih by-election was an attempt to wiggle out of a tight situation.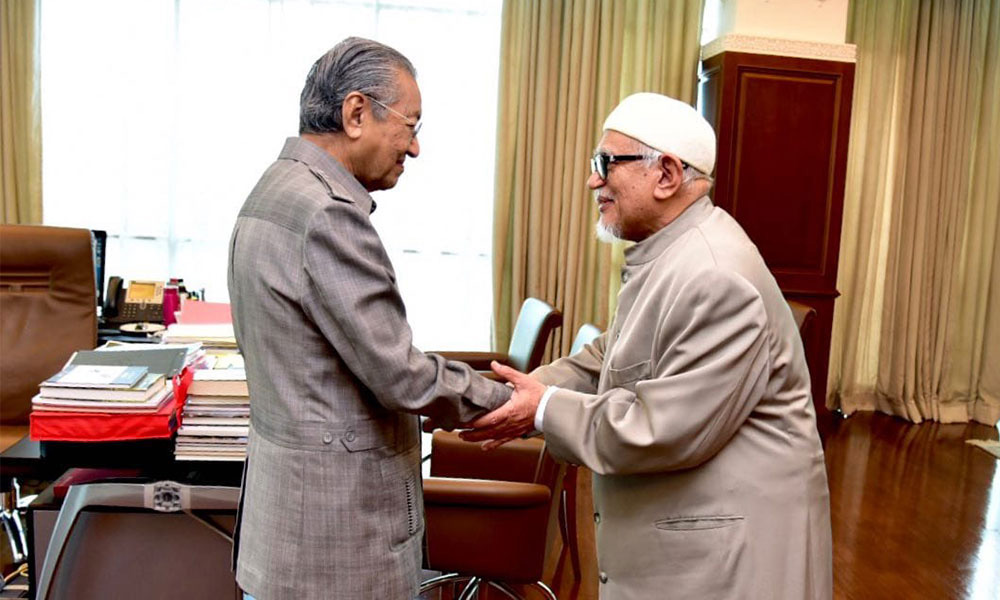 PAS and its leadership are in deep trouble. Its leaders have been painted as corrupted and a bunch of liars.
The luxurious lifestyle of its leaders has been exposed to the public. In short, the artificial religious moral order that its leaders created have fallen flat. The party is in shambles.
Nobody trusts that Hadi, being such an opportunistic person, would stick to his promise to Mahathir that he would not support Umno in the coming by-election.
He is too deceptive and slippery to be trusted. Even after receiving funds from Umno, Hadi would not think twice of betraying Umno. Umno deserves PAS and vice-versa.
A new twist
A few days after Hadi's meeting with Mahathir, PAS leaders have come out with a new story, saying that they met up with Mahathir to reassure their support in case there is a vote of non-confidence against the prime minister by members of the other Pakatan Harapan component parties.
This is another preposterous lie by PAS leaders to cover up their moral decadence.
There is no such thing as other Harapan component parties trying to destabilise Mahathir. It is merely a figment of the wild imagination of PAS leaders trying to ingratiate themselves with Mahathir.
The recent U-turns by PAS leaders is a fear that the party is losing its political relevance in the country. Lies, corruption and opportunism are undermining the party from within.
If its leaders can condone lies in the name of religion, then there is no stopping the party from condoning other nefarious activities.
Amongst PAS leaders, there is fear of being investigated and the party deregistered for indulging in corruption. They do not have much choice other than to fall at the feet of Mahathir.
Such is the saga of the party that sought to provide a religious political alternative to Umno, but in the end, replicated its adversary by indulging in vices.
---
P RAMASAMY is the state assemblyperson for Perai. He is also deputy chief minister II of Penang.
The views expressed here are those of the author/contributor and do not necessarily represent the views of Malaysiakini.