Fire and Rescue personnel will be trained and equipped with new standard operating procedures (SOP) to conduct rescue operations at low-head dam sites.
Housing and Local Government Minister Zuraida Kamaruddin said Fire and Rescue personnel are not well trained in safety measures involving low-head dams based on a full investigation by an independent committee to identify the source of the tragedy that claimed the lives of six firefighters trying to rescue a teenager in a disused mining pool in Taman Putra Perdana, Puchong, in October last year.
"They have no specific training in carrying out rescue operations at low-head dams.
"The ministry has to first confirm the number low-head dam locations in the country," she told reporters after a working visit to the Semenyih Fire and Rescue Station today.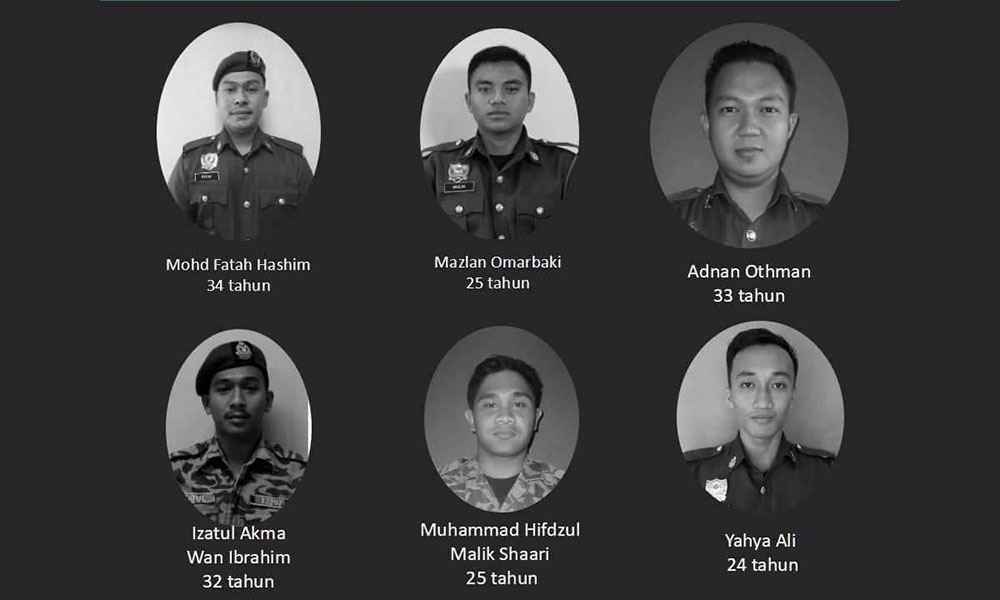 To avoid untoward incidents occurring at such dams, Zuraida called on local authorities to instal signage banning entry to such sites in order to prevent the public from encroaching into risky areas such as low-head dam sites.
The proposal and the report of the investigation will be presented to the Cabinet first, said Zuraida.
In the incident on Oct 3 last year, the six firefighters Mohd Fatah Hashim, 34, Izatul Akma Wan Ibrahim, 32, Mazlan Omarbaki, 25, and Yahya Ali, 24, from the Water Rescue Team (PPDA), Port Klang Fire and Rescue station and the other two Adnan Othman, 33, and Muhammad Hifdzul Malik Shaari, 25, who were members of the PPDA team from the Shah Alam Fire and Rescue station drowned when conducting a search and rescue operation for teenager, Mohd Ilham Fahmi Mohd Azam, 17, who fell into a disused mining pool.
- Bernama