Going into the Rantau by-election, Pakatan Harapan will need to grapple with trying to regain the Malay support that it has lost, said Amanah vice-president Mujahid Yusof Rawa.
He added that the challenges will be similar, which are cost of living issues, as well as overcoming Umno's Malay and Islam rhetoric.
The challenge in the Rantau by-election will be that Harapan will continue to struggle for Malay votes, to regain the 20 percent votes it has lost in the last two by-elections.
"The main issues which are cost of living and the Malay and Islam rhetoric must be effectively addressed in the Rantau by-election," he said in a statement today.
Harapan has suffered two consecutive defeats following losses in the Cameron Highlands and Semenyih by-elections.
The Semenyih by-election was the first out of six by-elections to see a seat change hands. It was formerly a Harapan seat.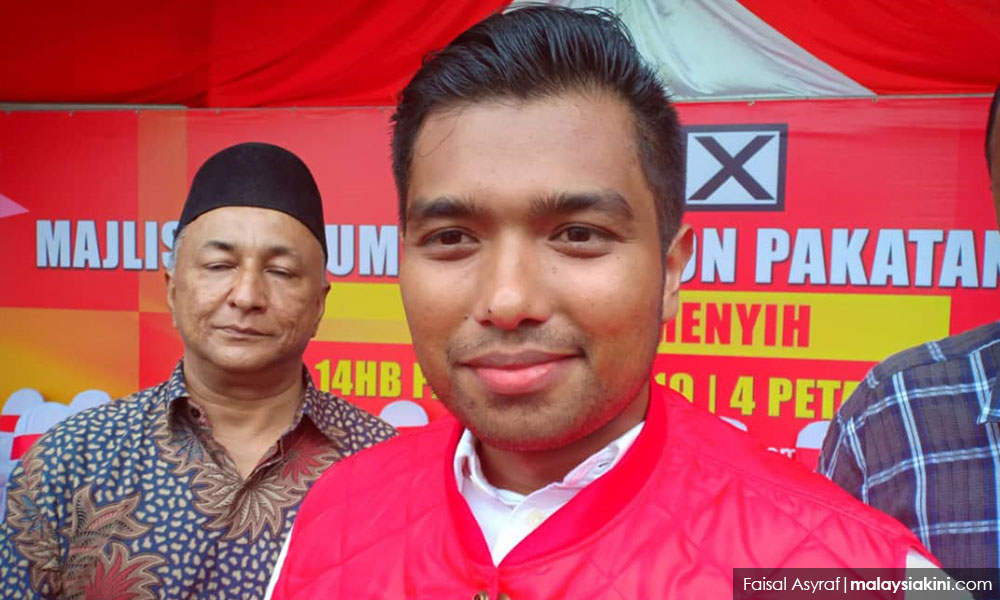 Reflecting on the Semenyih defeat yesterday, Mujahid conceded that Harapan's candidate Muhammad Aiman Zainali (photo) failed to stand out.
Furthermore, he noted that BN had attacked and belittled Harapan's performance without having to provide solutions.
"Umno and PAS' control of the Malay Muslim narrative was also dominant even though it may not necessarily benefit Malays and Islam.
"Umno exploited issues such as Tabung Haji, insulting of the Prophet Muhammad and DAP's domination," he said.
As such, Mujahid said Harapan will need to review these factors to help the coalition overcome them in the Rantau by-election.
According to preliminary data, BN's Malay support increased substantially, helped by PAS supporters and a shift of between 5 to 10 percent of Malays votes away from Harapan.
However, Harapan's non-Malay support remained intact, albeit with a lower turnout, which is consistent with previous by-elections.
On Feb 18, the Federal Court upheld the Court of Appeal's decision to void acting Umno president Mohamad Hasan's uncontested victory in the Rantau state seat.

This was after the returning office prevented Mohamad's challenger Dr S Streram from entering the nomination centre to file his papers on the grounds that he was not carrying a pass. 
The Election Commission is expected to announce the date of the Rantau by-election within 60 days from Feb 26, when it received confirmation in writing from the court.