ADUN SPEAKS | From the Pakatan Harapan perspective, the recent two by-elections in Cameron Highlands and Semenyih are nothing extraordinary.
What can you really expect from these two by-elections especially when there have been no major shifts of voting patterns?
Just as with Cameron Highlands, the Semenyih by-election was won by BN/Umno due to crucial support from PAS.
Without the PAS factor, Harapan could have won albeit narrowly.
While this might be a consolation, for the time being, the PAS factor might have to be reckoned with in future by-elections and for that matter in GE15.
It is not that Harapan lost Malay support, but that its votes were reduced due to the devious game played by PAS.
Despite corruption allegations and the ostentatious living styles of some PAS leaders, it is quite obvious that accusations against them never did sink into the minds of voters.
Umno seems to be still relevant amongst Malays. In combination with PAS that might prove deadly for Harapan or its Malay-based component parties.
Despite the numerous charges against Najib Abdul Razak and other Umno leaders, it appears this has not made any serious dent on their level of support.
In Semenyih, Najib pulled larger crowds during his campaign compared to Harapan leaders. Why was this so?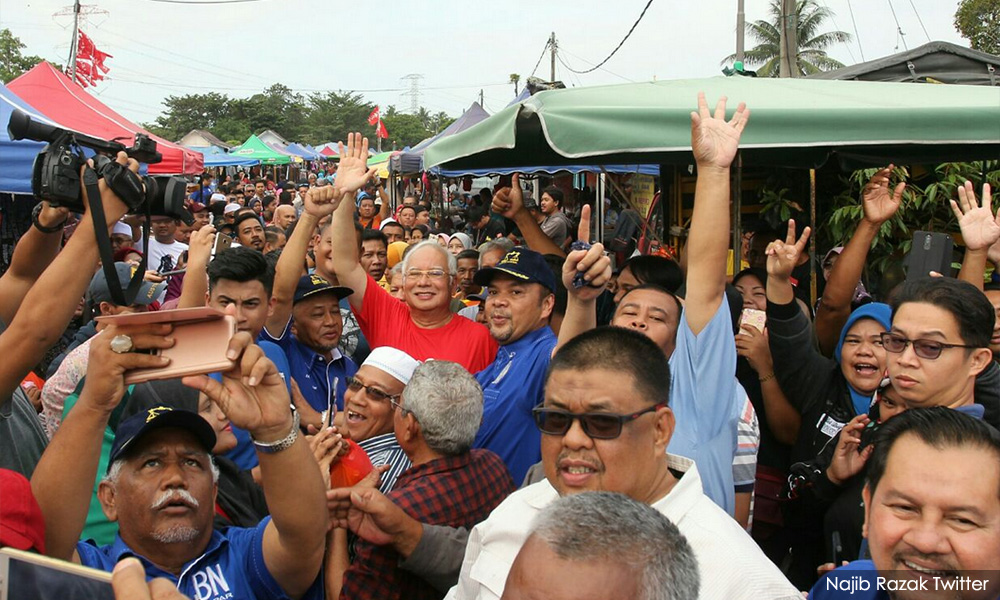 Non-Malays, Chinese and Indians were like a fixed deposit for Harapan. However, this fixed deposit should never be taken for granted.
In the Semenyih by-election, low voter turnout due to dissatisfaction with Harapan could have been another reason.
The poor performance of Harapan leaders in carrying out reforms and implementing the Harapan manifesto were reasons cited for the dissatisfaction among the non-Malays.
Stronger voter turnout could have made the difference but this did not materialise.
The rising cost of living, lack of opportunities for non-Malays and the arrogance of some Harapan leaders in addressing the legitimate grievances of this segment was a disappointment to them.
The victory by Umno/BN has sent ripples within the ranks of Harapan. While Umno and PAS have been emboldened by their race and religious formula, Harapan leaders have sent out mixed signals.
While PKR president Anwar Ibrahim called for just solution to all Malaysians, its deputy president Azmin Ali felt that the Malay agenda has to be revitalised.
Such a call is disturbing.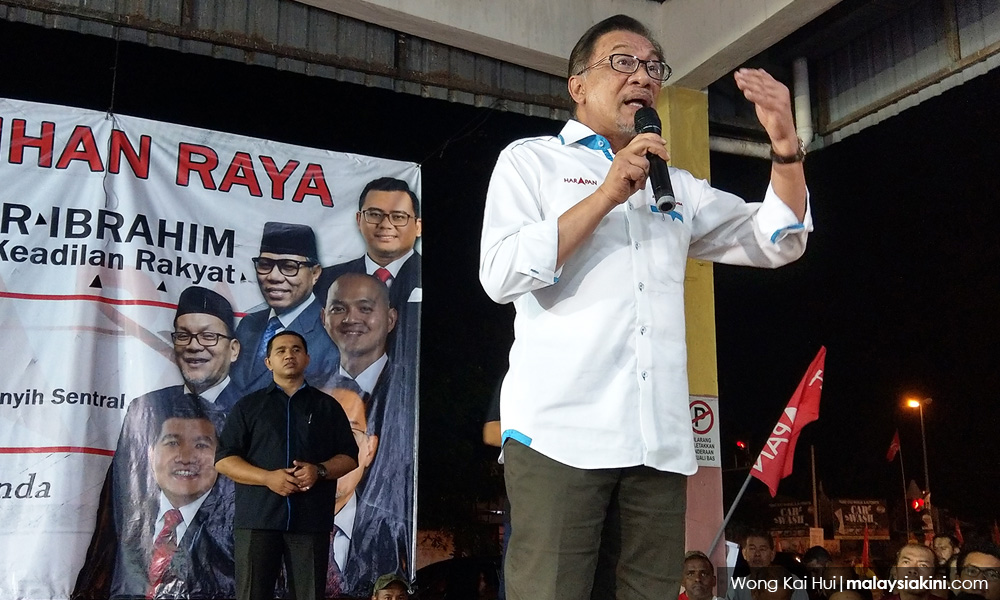 Anwar Ibrahim, the next prime minister of Malaysia, seems to be on the right path for a broader multiracial solution for Malaysians, but others in Harapan are pandering to narrow identity politics that would put them in the same boat as Umno and PAS leaders.
The danger for Harapan is not from outside but from within, especially from leaders who are merely paying lip-service to the needs of a multi-racial and multi-religious Malaysia.
In fact, it could even be argued that the lack of an ideological cohesiveness from Harapan was an obstacle in the Semenyih by-election.
Harapan as a responsible coalition with a larger reform agenda should not stoop so low as to embrace the narrow identity politics of Umno or PAS.
Whether you agree or not, Harapan cannot outperform these parties on identity issues.
Both Umno and PAS have nothing to lose or to hold back on in unleashing the worst forms of identity politics.
PAS leaders have learned from Umno. They have not only benefitted from the funds provided by Umno but have become great liars and political charlatans.
The assurance provided by PAS leaders to Mahathir that they would support Umno in the recent by-election turned out to be another lie.
The recent by-elections have presented a stark choice to Malaysians as to the way forward.
If narrow sectarian politics are going to determine the future trajectory of the nation then we have to return to the familiar terrain of ethnic and religious outbidding.
But if this not the way forward, then there is a serious need to rethink the options.
---
P RAMASAMY is the state assemblyperson for Perai. He is also deputy chief minister II of Penang.
The views expressed here are those of the author/contributor and do not necessarily represent the views of Malaysiakini.