Fresh from the formalisation of ties, PAS announced it would help Umno defend the Rantau seat in the April 13 by-election.
In a statement today, PAS secretary-general Takiyuddin Hassan said the party would deploy its machinery to work with Umno during the campaign.
"PAS would like to confirm that it will help the Umno candidate retain the Rantau state seat.
"This is a 'mandatory obligation' for the party, in line with the 'ta'awun siyasi' (political cooperation) established between PAS and Umno on March 5," he added.
Takiyuddin expressed confidence that the BN candidate – acting coalition chairperson Mohamad Hasan – would be given the mandate by voters in Rantau.
"This is based on his excellent track record, not only to the people of Rantau, but all in Negeri Sembilan," he said of the former menteri besar.
Yesterday, Umno and PAS announced the formalisation of their ties, which Mohamad described as their "wedding ceremony."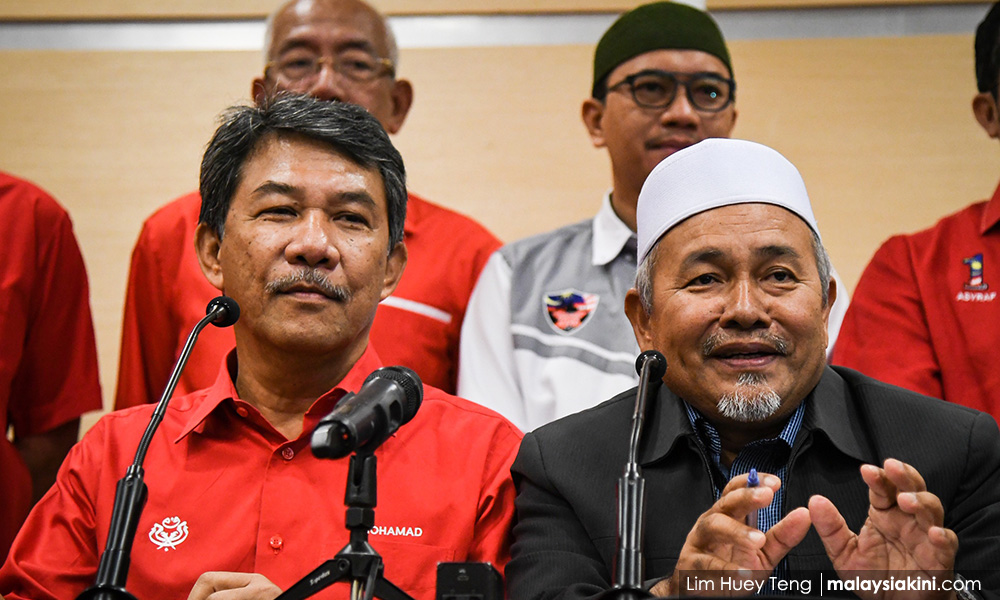 Earlier today, Election Commission chairperson Azhar Azizan Harun announced that the by-election would be held on April 13. Nomination day is on March 30, while early voting would be held on April 9.
The announcement came after the Federal Court dismissed separate appeals filed by incumbent Mohamad and the EC on Feb 18.
The appeals had been filed against the earlier decision by the Seremban Election Court, which declared the state seat vacant and ordered a by-election to be held.
In November last year, Election Court judge Azimah Omar found there was no requirement for a candidate to have a pass to enter the nomination centre.
This was in relation to a petition filed by Dr S Streram, the PKR candidate for the 14th general election.
Streram claimed that he had been denied entry into the nomination centre on April 28 on the grounds that he did not have an EC pass.