Police are investigating the organisers of last Saturday's Women's March in Kuala Lumpur under Section 4(1) of the Sedition Act 1948.
In a statement today, the organisers said they are also being probed under Section 9(5) of the Peaceful Assembly Act 2012.
If convicted under Section 4(1) of the Sedition Act, a person can be slapped with a three-year jail term, or RM5,000 fine, or both.
"(We) will comply with the process despite these laws being unfairly and disproportionately being used against us," said the organisers.
The International Women's Day March last Saturday had, among others, called for an end to child marriage and gender-based violence.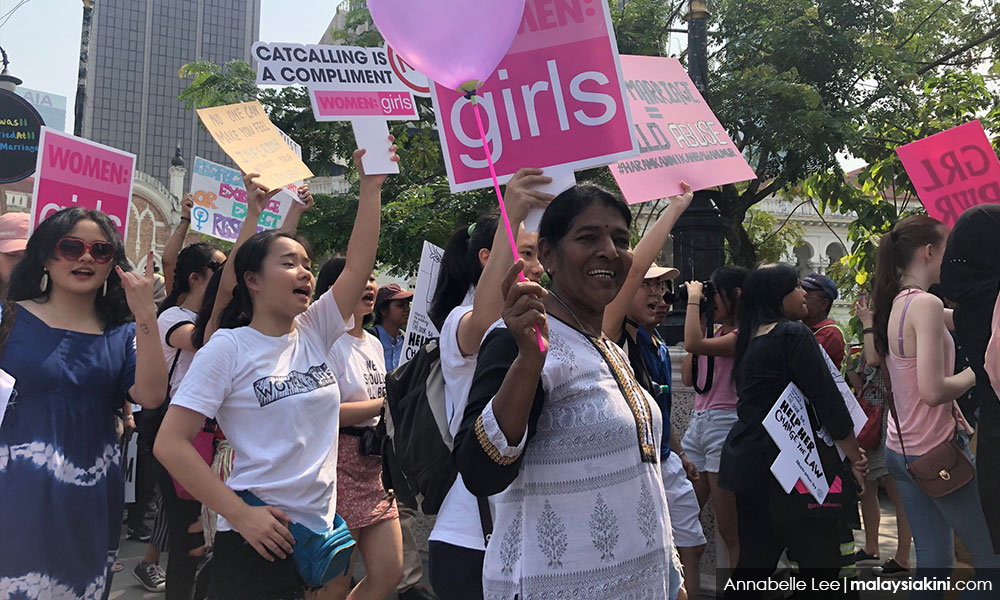 However, this message was overshadowed by the focus on the presence of some participants from the LGBT community.
---
Read more: A guide to what happened at Women's March
---
The organisers today said that it had maintained an open and cordial line of communication with the police from its planning stage onwards.
It also previously noted that it had informed police about the rally 10 days ahead on Feb 25, in line with the Peaceful Assembly Act.
Meanwhile, the organisers also lamented media coverage and political statements which mischaracterised the rally as an "illegal LGBT assembly".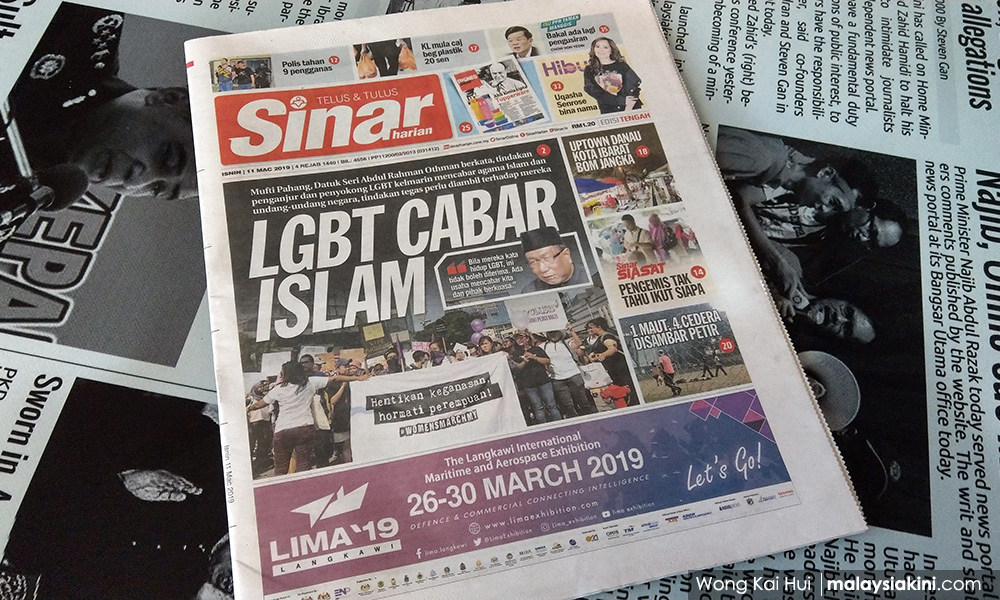 "(Public statements) caused multiple forms of backlash against the organisers and participants.
"This is fuelled by the media's biased and sensationalist reporting of the march, which has contributed to moral panic and political opportunism that has ignored the five critical demands of the march," they said.
The five demands were: ending violence based on gender and sexual orientation; banning child marriages; ensuring women's rights over their own bodies and lives; ensuring a minimum wage of RM1,800; and destroying patriarchy in society.
The organisers said they remain committed to these demands, which it claimed had received little or no engagement from the government.
"We call for a reshifting of energy and resources to the existing reality of disparity, inequality, and discrimination that are being faced on the basis of gender and sexuality, rather than commit them to baseless persecution and attacks on organisers and participants of the march."