The Johor government has denied allegations that there have been fatalities resulting from the dumping of toxic waste at Pasir Gudang.
Johor exco member in charge of health, environment and agriculture Dr Sahruddin Jamal urged the public not to share false information or risk running afoul with the law.
He warned that spreading of fake news was an offence under Section 505 of the Penal Code and Section 233 of the Communications and Multimedia Act 1998.
He said 73 patients who were affected by the incident have been discharged from two hospitals.
As of 3pm, about 480 people have been screened at a temporary facility set up at the Pasir Gudang Stadium.
"Of that figure, 20 were referred to the hospital for further treatment," he said.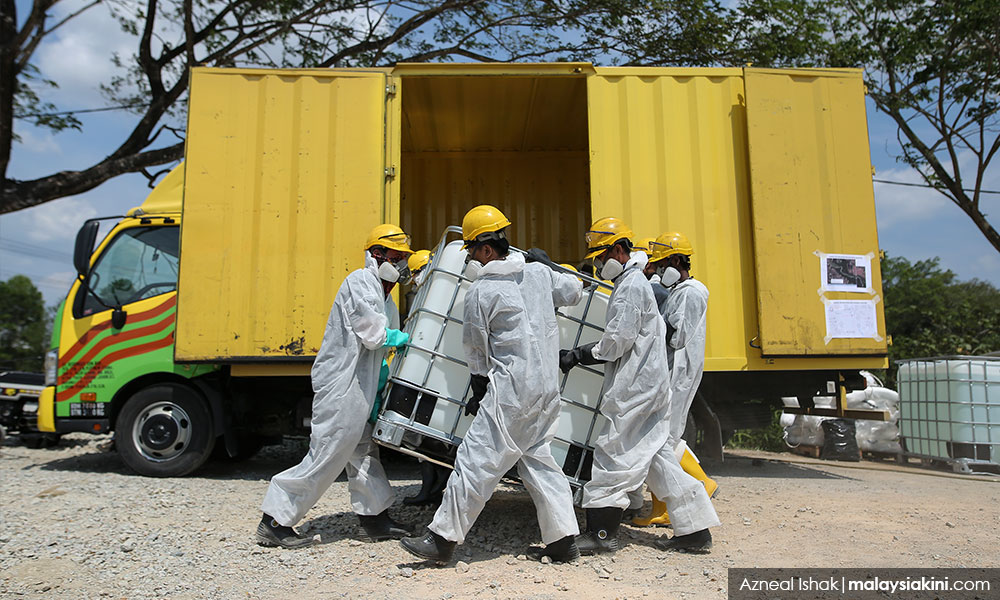 Shahrudin said clean-up efforts were underway with large amounts of contaminated sand and water removed from the area since March 13.
"(The contaminated material) will be handled by a factory (that is) licensed (to do so) by the Department of Environment (DOE).
---
                                                                    Pasir Gudang: An emergency or not?
---
"The Fire and Rescue Services Department and DOE are constantly monitoring the cleanup operations as well as the air quality.
"Some areas have returned to normal," he added.
The situation in Pasir Gudang began on March 7 after pupils from two schools fell ill. As the days went by, more continued to fall ill, prompting the Education Ministry to shut down all 111 schools in the area.