Deputy Agriculture and Agro-based Industry Minister Sim Tze Tzin has urged Beluran MP Ronald Kiandee to "do the right thing" and resign as the Public Accounts Committee (PAC) chairperson.
Sim said Kiandee (above), who quit Umno and joined Bersatu earlier this month, should understand Pakatan Harapan's reform agenda when he joined the ruling coalition.
"As a crossover MP, he should have understood and accepted the Harapan manifesto and reform agenda.
"He was also a former deputy speaker. He understands the institutions of Parliament and the principles behind why the opposition should chair the PAC.
"Therefore, the onus is on him to honour the Harapan manifesto to resign as the PAC chairperson. Please do the right thing, sir," he said in a series of Twitter postings.
Umno had previously appointed Kiandee as the opposition's representative to head the PAC.
After he joined the ruling coalition, the opposition proposed that he be replaced by Parit Sulong MP Noraini Ahmad, who is also Umno Wanita chief.
However, Prime Minister Dr Mahathir Mohamad, who is also the Bersatu chairperson, had asked Kiandee to remain in his position as PAC chairperson.
Kiandee then said he would abide by Mahathir's instructions.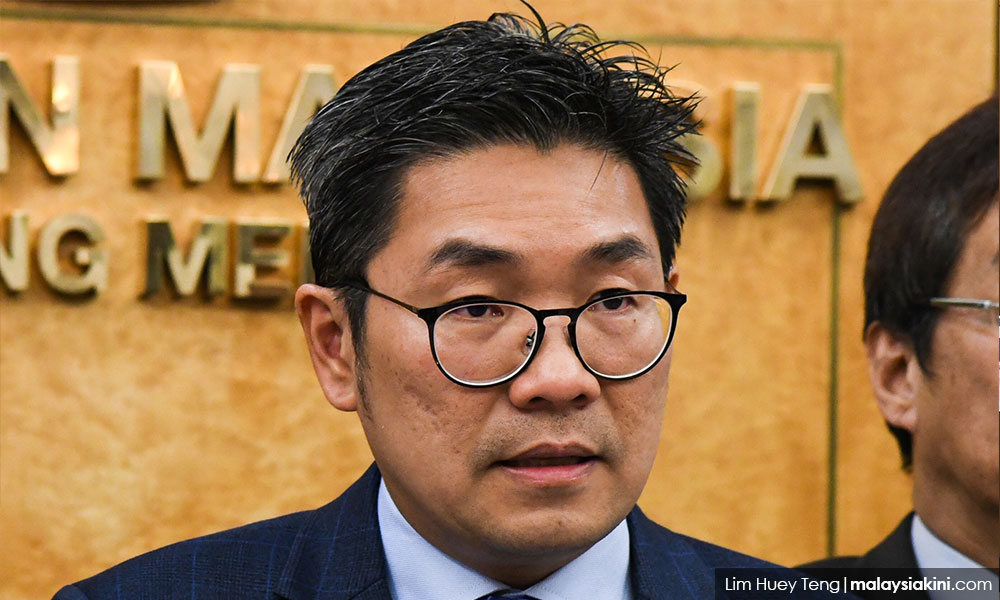 Sim (photo), who is also PKR's Bayan Baru MP, pointed out that Harapan's manifesto specifically said that the PAC chairperson position should go to the opposition.
"During the BN era, we could never have dreamed of having an opposition PAC chairperson."
"The PAC is an important institution to check on government expenses. The previous PAC failed to check on the 1MDB scandals.
"That is why we need a reform in the PAC. An opposition chairperson will ensure no cover-ups for future projects," he said.
Yesterday, PKR's Permatang Pauh MP Nurul Izzah Anwar resigned as a member of the PAC.
This was reportedly because she objected to the PAC chairperson and deputy chairperson positions being held by government MPs, which has not happened since Abdullah Ahmad Badawi's time as prime minister.