Following the recent altercation between Universiti Malaya students and supporters of Najib Abdul Razak on Friday, the Higher Education Department today rejected any attempt to deny students their right to free speech,
In its statement, the department also said that it was disappointed with any form of violence, adding that differences in ideology and opinion should not be an excuse to rough up anyone.
"The Higher Education Department is really disappointed with any form of violent acts and strongly rejects attempts to suppress the students' freedom to speak as what had happened to UM student activists recently," it said.
The statement came in response to Friday's incident when a group of seven UM students were roughed up by Najib supporters during a protest near the university campus where Najib was having an event.
"Differences in opinion, ideology and views should not be an excuse to act violently against anyone. Tolerance and respecting each other is the culture of the multicultural society in Malaysia which cannot be traded for the benefit of certain parties," said the department.
---
Read more: Clown face caricature no provocation, students tell UM VC
---
It said that all public universities had enabled freedom for all students to speak and be involved in politics, citing the repeal of several sections in certain laws that previously limited such options for university and college students.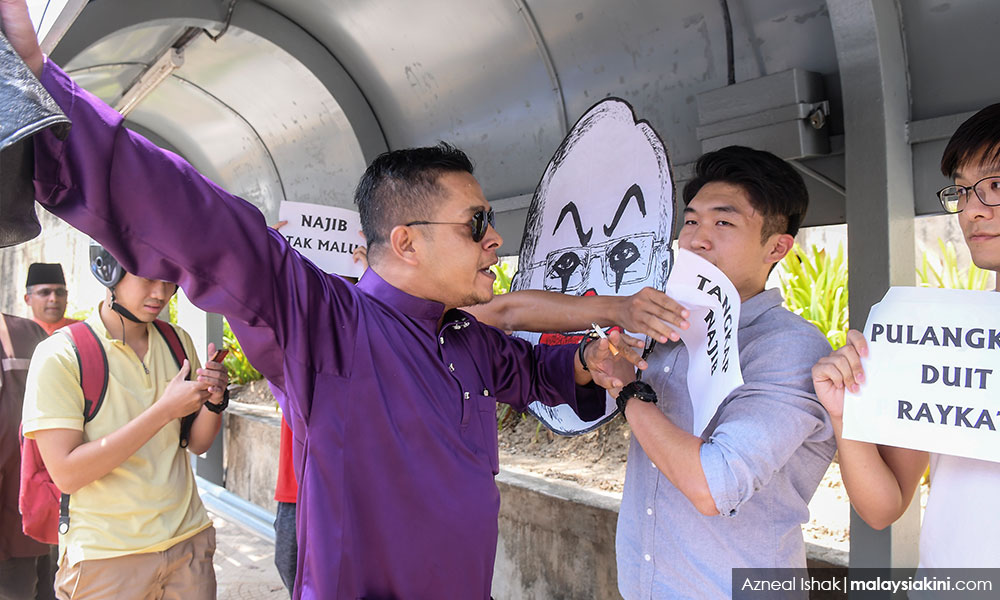 Meanwhile, UiTM also issued a statement on the same note, saying that they condemned the manhandling of the students who were voicing their opinion peacefully.
Vice-chancellor Mohd Azraai Kassim said the violence did not only cross the line of a democratic society's norm, but was also against the values of Malay Muslims and the country's laws.
He said violence was not the way to solve differences in opinion or ideology and did not have any place on any UiTM campus.
"UiTM fully supports the vision and efforts of the government in providing more freedom for students to speak up, guided by the country's laws.
"This effort, if executed responsibly and prudently, will build up the students' capabilities to be responsible citizens in developing the nation generally," said Mohd Azraai in the statement.
"UiTM sternly disagrees and will not support the use of violence and hopes that the authorities will take due action according to the law so that such incidents will not happen again," he said.