Lead negotiator Daim Zainuddin says he is more than willing to hand over his role of heading the East Coast Rail Link (ECRL) project negotiations with China to any interested and qualified party.
Daim was asked in an interview with The Star published today about alleged discontent within Pakatan Harapan over his appointment to head the talks, with Putrajaya looking to revive the derailed project at a lower cost.
He denied, however, any actual "unhappiness" over his appointment, pointing out that it was only a couple of bloggers who suggested he was not the man for the job.
The former finance minister added that there were few in the cabinet of Prime Minister Dr Mahathir Mohamad with the necessary experience to handle sensitive and complex bilateral negotiations.
"The truth is very few ministers within Harapan actually have the experience of dealing with China.
"I have had the privilege of knowing and working with the Chinese government for many years now, and I have managed to build up some valuable relationships," he said in the interview.
"I am sure that if the country benefits from these discussions which I am leading, those who you say were unhappy in the first place will calm down."
Daim also noted that current Finance Minister Lim Guan Eng is too bogged down with his tasks to focus on talks with Beijing over the railroad project.
"He has many other urgent matters that he must attend to as finance minister, as he works to clean up the mess he has unfortunately inherited from the previous administration."
Daim, a long-time trusted adviser to Mahathir, also pointed to former minister Rafidah Aziz as one such person with the required experience to handle the negotiations.
"I have been helping the government in bilateral negotiations since the 1980s. I am very happy to hand over the negotiations to anybody who is interested to take over.
"I know that Rafidah Aziz, for one, has experience in this area."
M'sia-China ties 'important'
In the interview, Daim stressed that it is a misconception that the Harapan administration is against the ECRL.
Instead, he said the reality was that ties with China are important, and that government was merely against the "lopsided" agreement signed by the previous BN administration.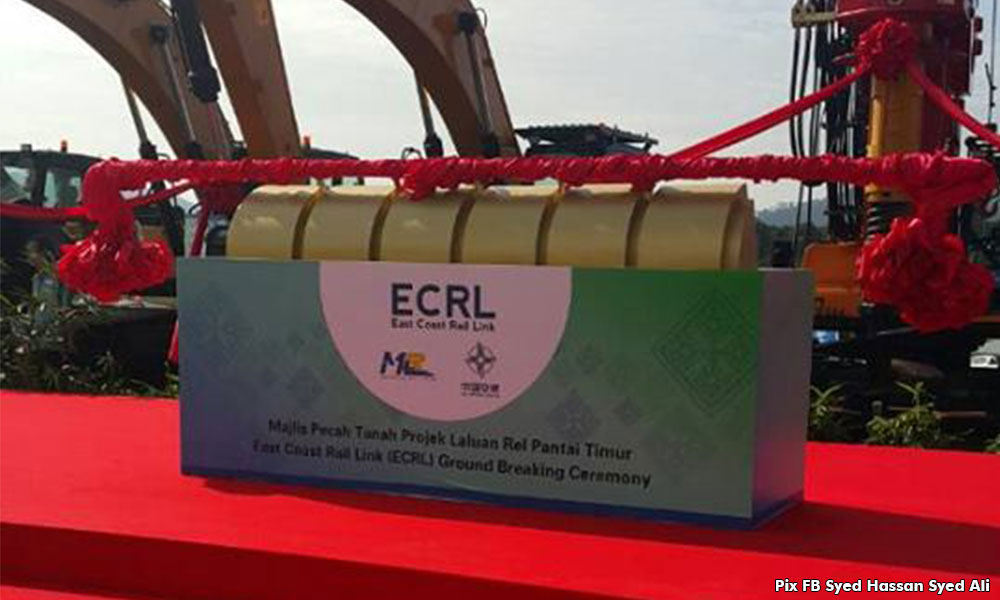 "I have said before that infrastructure projects are basically beneficial to any nation. The ECRL is no exception.
"But it must be built on better terms and bring benefit to Malaysia. The Chinese government understands this," he was quoted as saying.
Similar considerations, Daim said, also informed the projects scrapped by the new government since coming into power last May.
Daim acknowledged that there "was room" for negotiations and reviving many of these projects, "especially if these cancelled projects involved reputable companies who had been meeting their project timelines."
"The Harapan government must review viable projects and proceed with its implementation, if a reasonable price tag with the same specifications is achieved and affordable.
"This would be an impetus for economic growth, generate economic activities, create employment, and stimulate multiplier effects leading to a more positive economic outlook."
'We're almost there'
In a separate report in The Star, Daim was quoted as saying that ECRL negotiations were close to being finalised.
"We are almost there. Just need to tighten the screws here and there."
Mahathir himself had repeatedly defended Daim's role in leading negotiations with China over the ECRL, which had been suspended since July last year.
Recently, the premier told the Dewan Rakyat that Daim was selected as he possessed the requisite skills, and that the government had to select someone "acceptable" to Beijing.