The Teaching and Learning of Science and Mathematics in English (PPSMI) programme in government schools has been reintroduced without any announcement being made, according to Dr Mahathir Mohamad.
In an interview published in the New Straits Times today, the prime minister said that under the previous administration, selected schools were allowed to teach the subjects in English, while others "refused" to do so.
"We are actually doing so now, but without announcing (it).
"The previous government, because of demand, they allowed certain schools, selected schools, to teach in English, but some schools actually refused to teach in English," he was quoted as saying.
Mahathir described the move by the previous administration as "unfair," claiming that this led to discrimination in the job market.
"Today, it seems that whereas they say mathematics and science should be taught in Malay, they did allow some schools to teach in English.
"That is unfair because the graduates of these schools will be employable. Those who go through the Malay stream will not be employable. That is discrimination against them," he said.
"Of course, they don't like it (teaching in English). Even the teachers don't like it.
"It is a burden on the teachers to teach the way they are teaching now. But if we resort to using programmes to teach, I think they will learn how to master the English language."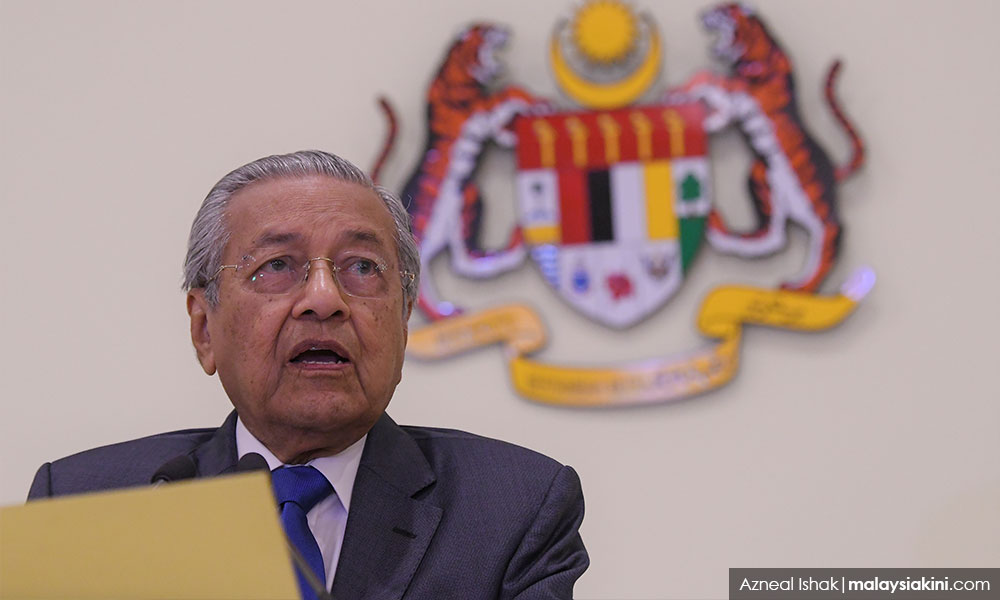 At present, about 1,300 schools nationwide have adopted the dual language programme (DLP), where the teaching of science and mathematics is conducted in English.
However, the DLP remains an option for schools, rather than being a mandatory system.
Mahathir was asked in the interview what he would have done if he were the education minister, a post he stepped back from due to Pakatan Harapan's manifesto pledge barring the prime minister from holding other portfolios.
"We need to teach science and mathematics in English. The idea that the Malays cannot learn in English is stupid. It's not true at all.
"I am a Malay, I can speak reasonable English. Why can't other people?" he said.
'Not at the expense of other subjects'
Mahathir, who served as education minister from 1974 to 1977, also told NST that while schools should provide religious and moral education, it should not be at the expense of other subjects.
"With regard to religious education, we believe schools should provide religious education, but it should not encroach on the teaching of other subjects.
"We find that in the curriculum, so much (time) is given to religious education at the expense of other subjects – science and mathematics," he said.
Prior to last year's general election, Mahathir had said that Malaysians would have a chance to decide if PPSMI would make a return if Harapan managed to seize federal power.
"We have to seek public opinion on this. It used to be my suggestion. It was approved, then it was abolished. But the demand is still there.
"Some schools use English, while others use Bahasa Malaysia. If we form the government, we will conduct a pungutan suara (referendum)," he said at the time.
Mahathir had introduced the policy in 2003, with full implementation completed in 2007 for secondary schools, and a year later for primary schools.
The move, however, met with stiff resistance from certain quarters, leading the government to announce that the programme would be abolished by 2012 when Muhyiddin Yassin – now Mahathir's colleague in Bersatu – served as the education minister.
A study by 53 experts had found that PPSMI only managed to increase the command of English among students by four percent, and also lowered students' interest in learning science and mathematics.