Political analyst Wong Chin Huat (photo, above) was left unimpressed with Najib Abdul Razak making reference to him breaking a parliamentary embargo, saying the former premier should be prepared to pay the necessary fine for doing the same.
"If Najib wants to follow my example of breaking the embargo, then follow all the way – offer to pay RM1,000 fine to the speaker. Don't just follow halfway.
"I did not break the law because I had no respect for it. I had to break the law as I love my country very much. 
"I was willing to face the consequences of breaking the law," he said in a Facebook posting today.
Earlier, Najib posted a screenshot of a news report on Wong breaking embargo on the Election Commission's redelineation proposal report at a public forum last year.
Wong said at the time his actions were necessary as the report would have "disastrous" implications for Malaysia.
Najib is facing heat at the Dewan Rakyat for breaking the embargo on the Felda White Paper, by uploading excerpts onto his Facebook page a day before it was tabled in the Dewan Rakyat.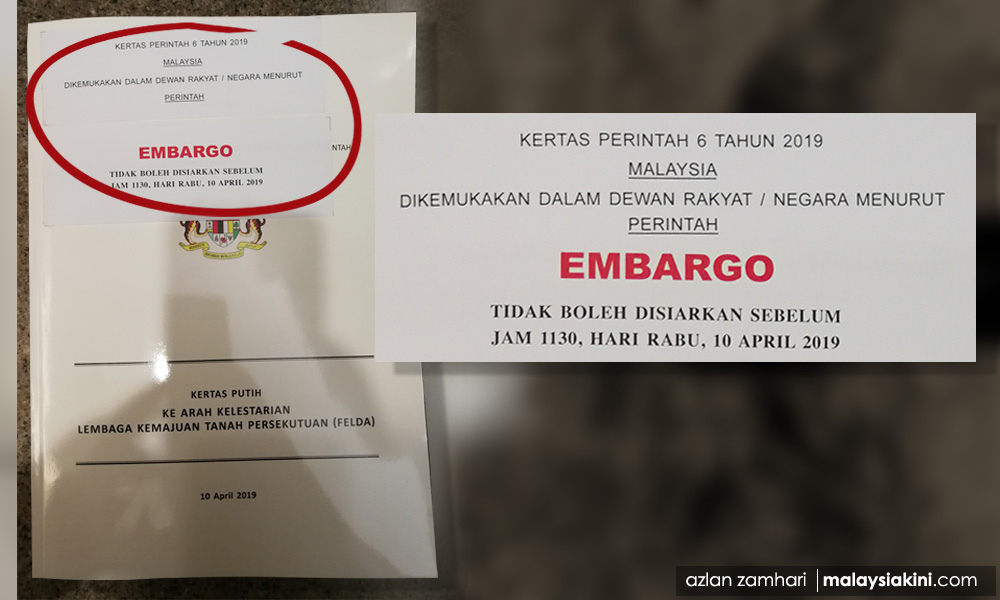 The government today moved a motion to refer him to the parliament's rights and privileges committee over his alleged violation of an embargo on the Felda White Paper.
As Wong pointed out today, he had offered to pay the RM1,000 fine if he was charged by then-Dewan Rakyat speaker Pandikar Amin Mulia.
The gesture, however, was rejected by Pandikar's office, who said that Wong's move had nothing to do with Parliament.
"Najib, prepare RM1,000 after breaking the embargo on the Felda White Paper. I am sure the speaker (Mohamad Ariff Md Yusof) would be sure to let you go," his post read.