Housing and Local Government Minister Zuraida Kamaruddin today hailed the doubling of affordable housing earmarked under the revived Bandar Malaysia project.
Yesterday, Prime Minister Dr Mahathir Mohamad announced that the development of the former air force base in Sungai Besi into Bandar Malaysia would be reinstated, but with a number of changes.
Among these are a requirement for 10,000 units of affordable homes to be built, up from the designated 5,000 under the initial plan.
"The government's decision to have 10,000 units of affordable homes in Bandar Malaysia is a very good move, considering that the real estate at the location is of high value," Zuraida said in a statement today.
"The new narrative that the new government wants to emphasise is that the B40, lower M40 and low-income groups will not be discriminated in the economy by housing them at the fringes of development, which lacks adequate facilities."
---
Read more: How ICSB got back Bandar M'sia after botched Najib-era deal
---
In 2016, Mahathir's predecessor Najib Abdul Razak said project contractor ICSB – a consortium comprising Iskandar Waterfront Holdings Sdn Bhd and China Railway Engineering Corp (M) Sdn Bhd – were committed to building 5,000 affordable homes.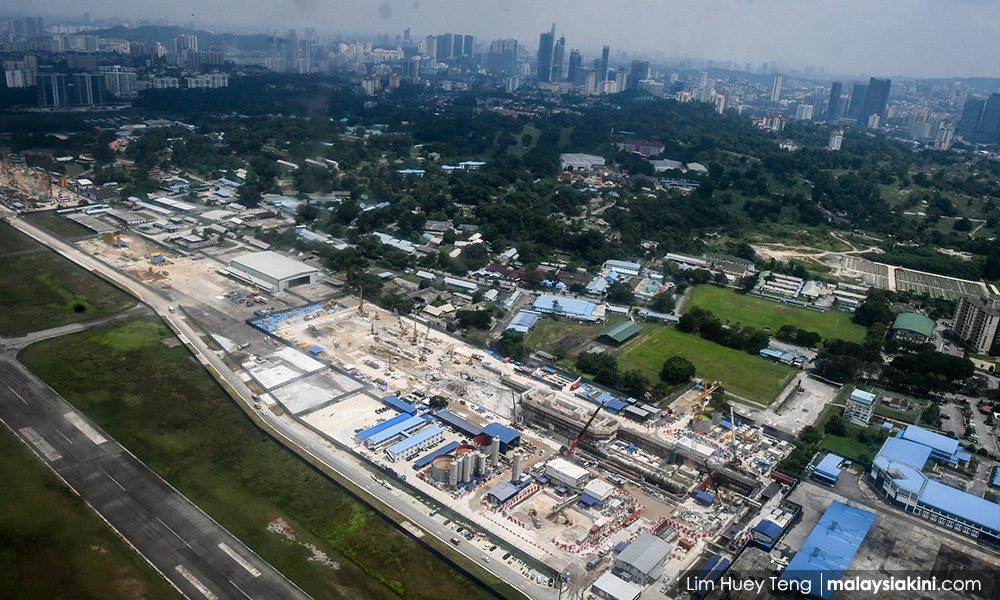 However, Najib later terminated the contractors, and lobbied for China's mega-conglomerate Dalian Wanda Group to take up the project. The proposal quickly fell apart after China began a crackdown on overseas investments by Chinese companies.
Since then, the government had repeatedly delayed its request for proposal, in which Dalian Wanda did not participate.
'No groups sidelined'
In her statement, Zuraida said that enabling low-income earners to live and work within Bandar Malaysia would reduce their transportation costs.
"Any development plan, particularly in residential development, must be holistic and consider community development, so as to ensure that the planning does not sideline any groups," she said.
Zuraida said her ministry intends to empower low-income earners in urban centres through proper facilities and policies.
"Among the initiatives that are being planned are transit homes for youths with families.
"The ministry is also studying other initiatives, such as housing design for couples who do not yet have children, financing schemes for those renting transit homes, and quality public facilities around affordable homes across the country," she said.