Ten new members of the Johor state executive council took their oaths before state ruler Sultan Ibrahim Sultan Iskandar today.
According to a post on the ruler's official Facebook page, the ceremony was held at Istana Bukit Serene in Johor Bahru.
The 10 new members of the reshuffled state executive council are: Aminolhuda Hassan (Parit Yaani), Dzulkefly Ahmad (Kota Iskandar), Jimmy Puah (Bukit Batu), Dr S Ramakrishnan (Bekok), Mohd Khuzzan Abu Bakar (Semerah), Sheikh Omar Ali (Paloh), Tan Chen Choon (Jementah), Mohd Solihan Badri (Tenang), Tosrin Jarvanthi (Bukit Permai) and Liow Cai Tung (Johor Jaya).
During the ceremony, Sultan Ibrahim also conferred the Darjah Mulia Sultan Ibrahim Johor (DMIJ) on Dr Sahruddin Jamal, who was sworn in as the state menteri besar on April 14.
Sahruddin had promised a new exco lineup shortly after being sworn in.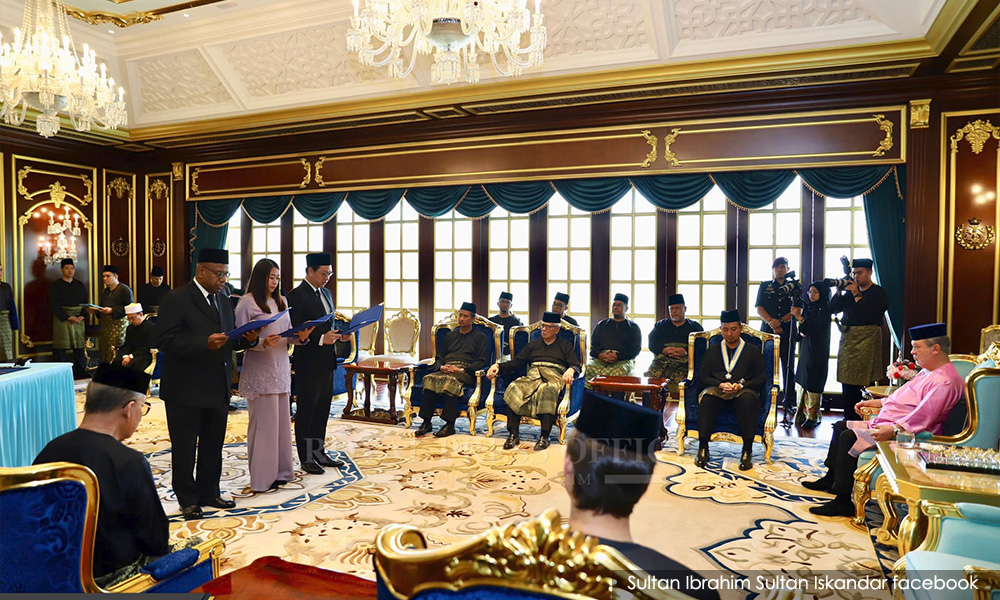 Earlier today, Prime Minister Dr Mahathir Mohamad said the Johor ruler had no influence in the reshuffle of the council.
"The Johor sultan has no influence," he said briefly, adding that the lineup was a decision of Johor Pakatan Harapan.
Malaysiakini previously reported that three excos – Puteri Wangsa assemblyperson Mazlan Bujang, Kempas assemblyperson Osman Sapian and Skudai assemblyperson Tan Hong Pin – could be dropped from the council.
A day prior to Sahruddin's swearing-in, Sultan Ibrahim reportedly set a precondition for the incoming menteri besar to reshuffle the state executive council.
This raised concerns over the influence of the ruler, who was reportedly unhappy with Osman as the menteri besar, and wanted Mazlan and Tan axed.
Mahathir had previously locked horns with the ruler and crown prince Tunku Ismail Sultan Ibrahim on who had the right to pick Osman's replacement.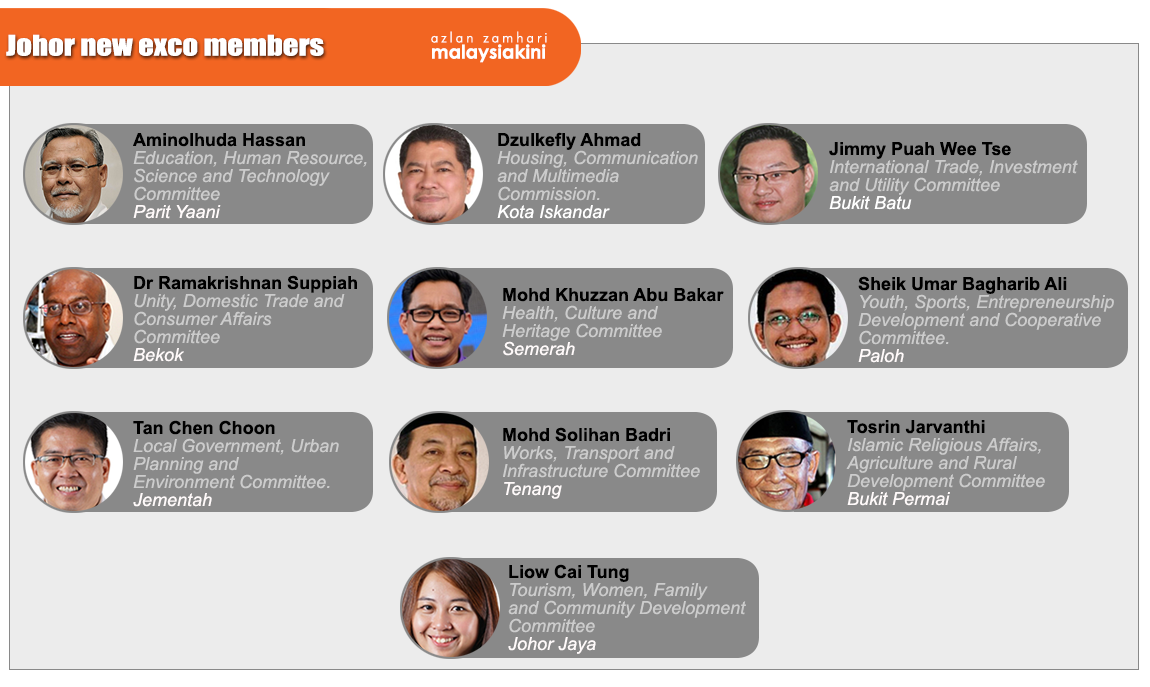 ---
RELATED REPORTS
This is Muhyiddin's team, says dropped Johor exco
Johor MB explains exco changes, says wanted people he can work with