Two development projects in Sandakan, Sabah, that were announced by Putrajaya yesterday are the initiatives of the Barisan Nasional administration, former minister Khairy Jamaluddin said.
The plan to upgrade Sandakan airport's runway and carry out a flood mitigation project at Anip River were approved under the 11th Malaysia Plan, which was tabled in parliament in 2015, the Rembau MP said.
"The decision by the Pakatan Harapan government to continue development projects planned under BN's time should be appreciated.
"By all means, they can take the credit if they want.
"(However), while they want to gain political mileage en route to the Sandakan by-election, do not hide the real facts and make it look like these projects are new projects under Harapan," Khairy said in a posting on Facebook yesterday.
His statement came hours after Finance Minister Lim Guan Eng announced development projects worth RM2.28 billion in Sandakan, where he listed details of 49 projects which he said would benefit the people of the second biggest town in the state.
The statement issued by the Finance Ministry gave stress to the expansion of the Sandakan airport at a cost of RM80 million, a mitigation project at the Anip River for RM40 million, and works to improve the drainage system and upgrade rivers in Sandakan.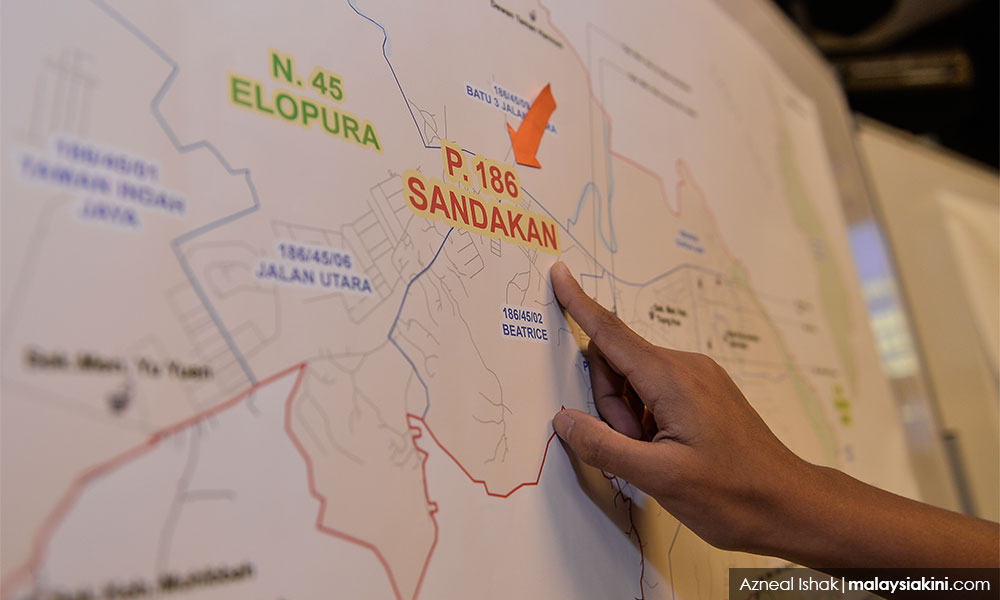 According to Khairy, the RM80 million allocation to upgrade the airport's runway was announced by then prime minister Najib Abdul Razak when the latter launched its new terminal in May 2017.
He said the announcement was a continuation of upgrading projects that had been going on during BN's time.
"For the River Anip flood mitigation project, Harapan government is only continuing the initial plan by BN before this. If you check the latest update on the Irrigation and Drainage Department's website on Dec 12, 2017, it clearly states this project had been planned by BN for the people of Sandakan," Khairy said.
The official press statement by Lim came ahead of the Sandakan parliamentary by-election, which will be held on May 11, following the sudden death of Sabah DAP chairperson Stephen Wong on March 28.
The timing of the statement also attracted Khairy's comment which appeared to be sarcastic.
"Today the Finance Minister Lim Guan Eng issued a press statement to remind the people of Sandakan on the amount of funding which had been channelled by the Federal government to the district.
"Maybe this press statement was only a coincidence, and has nothing to do with the Sandakan by-election campaign which will start this Saturday," he said.