An Umno MP has lambasted Foreign Minister Saifuddin Abdullah for name-calling academicians who do not share Putrajaya's view on the Rome Statute issue.
Reezal Merican Naina Merican (photo, above), who is Kepala Batas MP, said Saifuddin should not have stooped to such a low level by calling the academicians "kangkung professors".
"The foreign minister's act of name-calling a group of academicians, who had views that were not in line with Putrajaya's on the Rome Statute issue, as professor kangkung is very demeaning and uncalled for.
"In his enthusiasm to explain the government's failure in garnering support for the issue, he should have not stooped to such a low level like this.
"As someone who is very popular as an activist for civil society and freedom of speech, the minister had gone against his own principles. His failure to respect the opinion of others like this is very upsetting," Reezal said in a statement today.
His comments came in response to the stand taken by Saifuddin during an interview yesterday, where the minister said that he was going to call their "bluff" on the Rome Statute.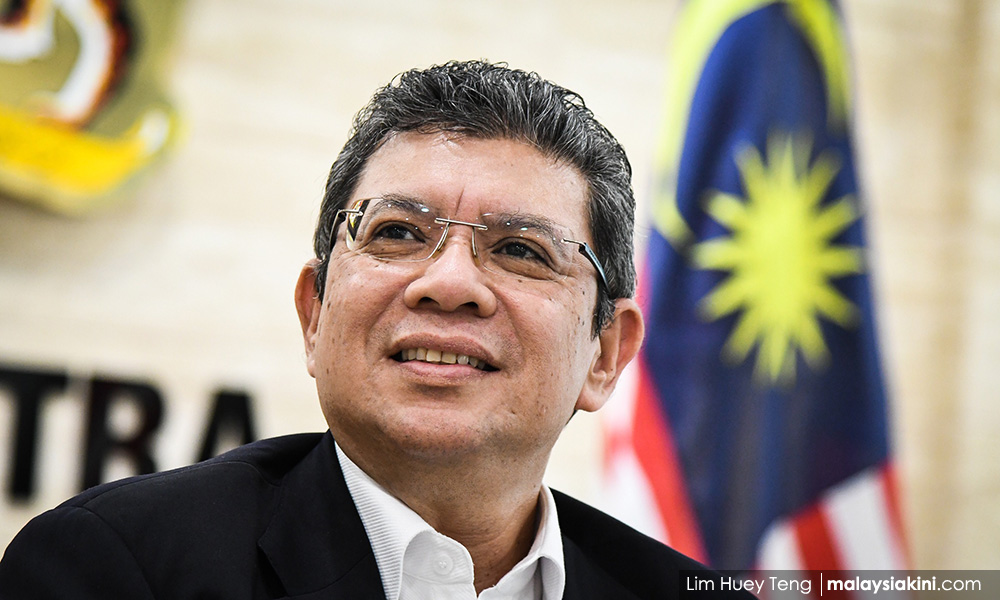 This includes claims that were made by "some kangkung professors", Saifuddin (photo) said.
"Kangkung professor" is a term used to describe academicians of a low standard.
"Kangkung" or water spinach is a vegetable that is sometimes maligned as a green that grows in drains.
Four academicians have been partly blamed for misleading the Conference of Rulers on the Rome Statute with a biased paper on the treaty, which established the International Criminal Court.
Their paper caused critics of the Rome Statute to raise their concerns, including Johor Crown Prince Tunku Ismail Sultan Ibrahim, who said acceding to the treaty would undermine Malaysia's sovereignty and the royal institution.
This is despite Saifuddin's ministry stressing that the position of the monarchs would not be undermined by the statute.
Reezal, who is an Umno supreme council member, in his statement also took a jab at Saifuddin.
The minister, he said, should accept his failure to raise positive public opinions on the Rome Statute and Icerd (International Convention on the Elimination of All Forms of Racial Discrimination) issues.
He also called on Saifuddin to respect the decision of the Conference of Rulers on the Rome Statute and stop his tours to try to explain the matter.